American Society of Plastic Surgeons Names Lynn Jeffers, MD, MBA, FACS, as New President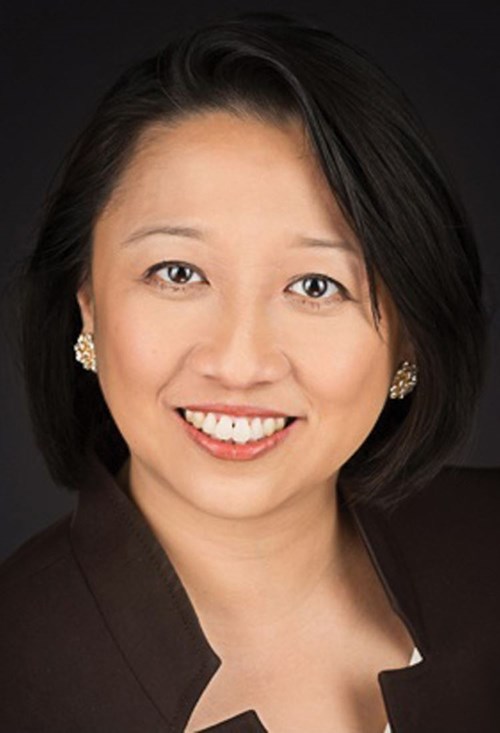 ARLINGTON HEIGHTS, IL – The American Society of Plastic Surgeons (ASPS) named Lynn Jeffers, MD, MBA, FACS, as its new president. Dr. Jeffers took office at Plastic Surgery The Meeting, the Society's annual scientific meeting, in San Diego and will serve for one year.
"It is an honor and privilege to lead the world's largest organization of board-certified plastic surgeons," Dr. Jeffers said. "In leading this incredible Society, I will work to ensure that ASPS continues to advocate for patient safety and provide members with practice support, educational opportunities and resources to ensure we advance and improve the quality of care for plastic surgery patients."
Dr. Jeffers is Chief Medical Officer at St John's Pleasant Valley Hospital, the medical director of the Integrated Breast Center at St. John's and a private-practice surgeon based in Ventura County, Calif.
Accepted into the University of Michigan Medical School out of high school after being named a White House Presidential Scholar, Dr. Jeffers completed her Bachelor of Science in Biomedical Sciences at the University of Michigan with highest honors, while also serving as an advisor and commissioner liaison to the White House Commission on Presidential Scholars. She completed her medical degree at the University of Michigan with Distinction in Research, earning the American Federation for Clinical Research Medical Student Award and the American Medical Association Glaxo Achievement Award. Dr. Jeffers trained in the integrated plastic surgery residency at the University of Michigan and served as the Administrative Chief Resident during her final year, when she was awarded the MICRINS Microsurgical Instrument Award for Outstanding Clinical Research.
After three decades of service to organized medicine and leadership development at the local, state and national level, Dr. Jeffers remains an active voice on all those fronts. In addition to her work with ASPS, she also served as the Parliamentarian on the Board of the American Society for Aesthetic Plastic Surgery and as a Councilor on the Board of the California Society of Plastic Surgeons. She has provided a voice for plastic surgeons as a delegate to the American Medical Association's House of Delegates as section chair of the Plastic, Reconstructive and Maxillofacial Surgery of the AMA, as well as one of 11 members of the AMA's Council on Medical Service, where she helps to craft national policy proposals and reports regarding the socioeconomic practice aspects of the practice of medicine. She previously served as a chair of the California Medical Association YPS and president of the Ventura County Medical Association.
In 2011, Dr. Jeffers was named one of three national recipients of the AMA Foundation's Excellence in Medicine Leadership Award and in 2014, she was awarded the American College of Surgeons/American Society of Plastic Surgeons Executive Leadership Program in Health Policy and Management Scholarship. In 2019, she was named one of the AMA Inspiration Award Honorees. Dr. Jeffers has focused her clinical practice on aesthetic and reconstructive breast surgery, as well as noninvasive and minimally-invasive rejuvenation and procedures of the face and body. She has had a strong interest in innovation and technology since childhood, and has lectured on Big Data, electronic health records, disruptive technology in healthcare, as well as authoring a textbook chapter on digital health in plastic surgery.
About ASPS
The American Society of Plastic Surgeons (ASPS) is the largest organization of board-certified plastic surgeons in the world. Representing more than 11,000 physician members worldwide, the society is recognized as a leading authority and information source on cosmetic and reconstructive plastic surgery. ASPS comprises more than 92 percent of all board-certified plastic surgeons in the United States. Founded in 1931, the society represents physicians certified by The American Board of Plastic Surgery or The Royal College of Physicians and Surgeons of Canada.