What are Polylactic Acid Dermal Fillers?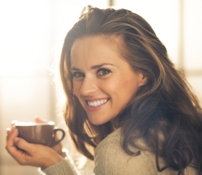 Polylactic acid is a synthetic dermal filler that is injected into your face, causing your body's own production of collagen. This type of dermal filler is known as a stimulator. This non-toxic, biodegradable substance has been used for more than 40 years as suture material. It's known to work particularly well in the lower half of your face, to fill the lines caused by laughing, to augment thin lips and fill out deep nasolabial folds. This substance is unlike other dermal fillers because it doesn't produce immediate results. Instead, it stimulates your own body's collagen production, so results appear gradually over a period of a few months.
Prior to injection, your plastic surgeon will add sterile water to reconstitute the polylactic acid. Then it's injected into the deep dermis or subcutaneous space with a special technique called tunneling or threading. It is important to distribute polylactic acid evenly to minimize the possibility of inflammatory formations called granulomas.
You will likely need about three monthly treatments to achieve your desired results. With each treatment, there is re-stimulation of your own collagen. Then it can take four to six weeks to see the full effect. While this type of dermal filler is considered semi-permanent, you may still need occasional touch-ups.
The only FDA-approved brand is Sculptra Aesthetic.
Choose a qualified plastic surgeon
Polylactic Acid injections are sometimes performed with no medical oversight, often in conjunction with facial spa treatments. You can avoid any risks or complications and achieve optimal results by visiting a qualified plastic surgeon. Although the surgeon may not perform the procedure, you can rest assured that the surgeon's employees are properly trained and supervised.
Visit the online referral service of the American Society of Plastic Surgeons (ASPS). ASPS, founded in 1931, is the largest plastic surgery organization in the world and the foremost authority on cosmetic and reconstructive plastic surgery. All ASPS physician members are certified by the American Board of Plastic Surgery (ABPS) or the Royal College of Physicians and Surgeons of Canada.