Timothy Mountcastle, MD
Double Board Certified Plastic Surgeon and General Surgeon specializing in Cosmetic Surgery of the Breast and Tummy - Breast Augmentation, Breast Reduction, Breast Lift, Breast Cancer Reconstruction, Tummy Tuck and Liposuction. Also Specializes in Skin Cancer reconstruction, lipoma, cyst, and mole removal. Full service Vein Clinic as well and Medical Spa.
About
Meet Dr. Timothy Mountcastle
Double Board Certified in Plastic Surgery and General Surgery. Winner of Best Plastic Surgeon in Loudoun in 7 times. Dr. Mountcastle Specializes in Breast, Body and liposuction surgeries as well as skin cancer, moles, lipomas and also has an entire clinic dedicated to treating varicose and spider veins and is in charge of a ICAVL certified Vein Center. http://www.MountcastlePlasticSurgery.com
Your Consultation
$175 consult fee for cosmetic procedures - Goes to cost of procedure if books.
or if Insurance based - Dr Mountcastle accepts most insurances. call to inquire specifics
Patient Testimonials
Review from C.F. | Source: Google | Feb 02, 2017 I recently fell on an asphalt surface and totally macerated my elbow. It was a large open wound that went down to the tendons. Because of the location normal stitches and bandaging would not work. My Family Practice Doctor sent me to Dr. Mountcastle. After examining the wound (about the size of a half dollar) he recommended surgical repair followed by a wound vacuum. Dr. Mountcastle went in and described the wound and the damaged bone. Then he put in an artificial skin to serve as scaffolding for the new tissue to grow on. He followed this with a wound vacuum. I had the wound vacuum on for approximately four months with dressing changes three times a week. My elbow is now healed completely with new tissue and looks like new. For those of you unfamiliar with Wound Vacuums they place continuous suction on the wound site which pulls out any drainage and draws fresh blood into the tissue to promote healing. The healing time is cut down by more than half of what it would take without the wound vacuum. Something about myself: I worked in hospitals for more than thirty years ?? first as a Navy Corpsman and then as a Hospital Administrator. When I retired in 1990 they did not have wound vacs. I highly recommend Dr. Mountcastle, his professionalism, knowledge, and care for his patients. Without his care my elbow may have never healed with such amazing results. A. Chris Fristad
Review from N.M. | Source: Google | Feb 25, 2017 Extremely professional. Dr. Mountcastle makes you feel incredibly safe in whichever procedure you choose. He takes extreme pride in his work and will make you as happy as possible. I had a reduction 3 days ago and am up and moving already. They look amazing. Thank you!!!
Review from P.D. | Source: Google | Jan 29, 2017 ~24 hours post-op following a cyst removal, and the worst I've felt thus far was the occasional 'prickly itch.' And not even one of those in a while! I'm not even taking Advil at the moment - I'm pain free, and my incision looks no worse than if I'd cut myself badly shaving. I'd highly recommend Dr. Mountcastle.
Procedures
Procedures Performed
Chemical Peels, IPL, Fractional CO2 Laser Treatments
Free-Flap Breast Reconstruction
Hand Surgery for Congenital Differences
Head-Neck Cancer Reconstruction
Lip Augmentation / Enhancement
Tram Flap Breast Reconstruction
Ask A Surgeon
Ask a Surgeon
Dr. Timothy Mountcastle participates in the ASPS Ask A Surgeon service. View responses to public questions below.
Photo Gallery
Hand surgery patient photos from Dr. Timothy Mountcastle. Use the menu to select a different procedure.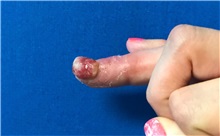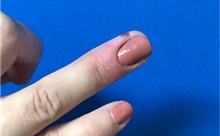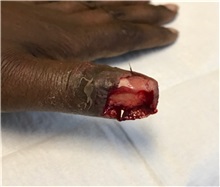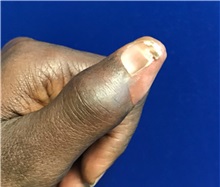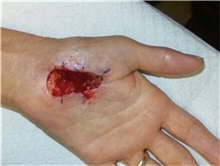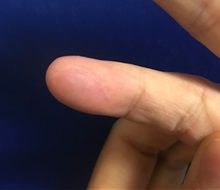 Payment
Payment Options
Location