Change of heart? Reversing your plastic surgery results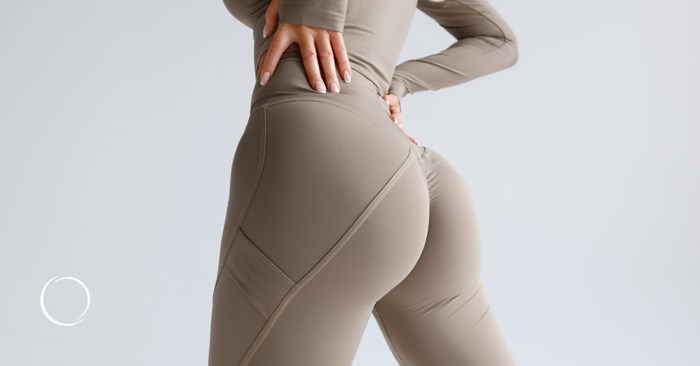 Social media is abuzz with celebrities and influencers dissolving their facial filler and shrinking their breasts and buttocks, signaling a shift in a beauty aesthetic of the recent past where inflated body parts garnered views, likes and shares on social media and drove demand for plastic surgery.
"I think that your body is not a trend, and it's difficult to watch the propagation of body trends," said ASPS Member Surgeon Anita Kulkarni, MD.
Shifting beauty ideals
Kulkarni grew up in the 80s and 90s when skinny models flaunted small breasts and buttocks on catwalks and in magazines. Then, she watched the pendulum swing in recent years as beauty ideals moved in the other direction in our social media feeds and in plastic surgeon's offices throughout the nation.
"All of these body trends that happen naturally over time are now in the palm of your hand because of social media. You're exposed to them constantly," said Kulkarni. "I think the impact is greater than it used to be. So, things like the exaggerated BBL (Brazilian butt lift) gained nationwide popularity because of social media. If the same body trend had come up when social media didn't exist, it might not have taken off the way it did, and we may not be looking at this need for reversal of procedures like we are."
Celebrity plastic surgery reversals
Blac Chyna told her Instagram followers this year that she dissolved the filler in her lips, had surgery to remove an injected biopolymer from her buttocks and reduced her breast size.
Before that, Chrissy Teigen had surgery to remove her breast implants, telling fans, "I'm getting my boobs out! They've been great to me for many years, but I'm just over it."
And they're not the only ones. Plastic surgery reversals are happening throughout the country as women shift to a more natural aesthetic. ASPS Member Surgeon Adam Schaffner, MD, said his goal is to make the patient happy and have a safe and pleasant experience, so he doesn't mind performing reversals when women decide they want a new look.
"To the extent that they change their mind as they go through life, they're certainly entitled to change their mind, to have different goals. And that's true not just in plastic surgery but in other things as well," said Schaffner. "I think that it all comes down to what the person wants, and as long as they've critically analyzed themselves, thoughtfully considered their options, and then decided on what they want, I think is perfectly reasonable."
After a boom in surgery to create big buttocks, some patients are now asking Schaffner to reduce their backsides to look more natural and less exaggerated.
"If there's a way where we can tone it down a little bit, maybe be a little bit more conservative, a little less aggressive, I think that's reasonable," said Schaffner.
How surgeons reverse a BBL
To reverse a BBL, Schaffner said he uses liposuction to reduce the buttock, sculpting it to still look round and perky, just smaller.
"You want to do it evenly, so you don't want to just take the fat out like an ice cream cone and just scoop out in the center," said Schaffner.
If skin laxity is an issue after the liposuction, he might use an energy-based device, like J-Plasma, Renuvion or BodyTite, which helps the skin contract.
Reversing a breast augmentation
Breast implant removal is often just the first step in changing the look of the breasts. Schaffner said women should also consider how they want their chest area to appear after the implants are removed.
Some women are happy with how their breasts look after removing the implants. But for others, simply having the implants removed can leave them dissatisfied because they could benefit from breast reshaping. To accomplish this, maybe they want a smaller implant, a fat transfer to the breast, a breast lift – or some combination. Reviewing the options with a board-certified plastic surgeon can help ensure the best outcome.
Mind the recovery period
Schaffner reminds his patients that an operation to reverse plastic surgery requires a recovery period just like any other procedure. Patients must rest, follow their surgeon's directions, attend postoperative appointments and patiently await their final results.
It's helpful, Schaffner said, for women to know that initial results are not final. The healing process takes time, and, in the case of a BBL reversal, he cautions his patients that six months to a year could pass before they see their final result.
Here's the tea
Social media trends come and go, and the whole 'bigger is better' vibe is taking a backseat as more celebs and women, in general, are choosing a natural look.
If you're thinking of going under the knife to reverse a past decision, remember to consult a board-certified plastic surgeon who's a member of the ASPS.
Board certified means the doctor has undergone extensive training, passed rigorous exams, and is committed to improving their skills.
The ASPS Symbol of Excellence is like a badge of honor for plastic surgeons because the organization holds its members to high ethical standards and ensures they're up to date with the latest plastic surgery techniques and safety. You want the best for yourself, especially when it comes to your body. So, go for the pros if you decide to reverse your plastic surgery results!
To find a qualified plastic surgeon for any cosmetic or reconstructive procedure, consult a member of the American Society of Plastic Surgeons. All ASPS members are board certified by the American Board of Plastic Surgery, have completed an accredited plastic surgery training program, practice in accredited facilities and follow strict standards of safety and ethics. Find an ASPS member in your area.