Two procedures in one? Why patients are opting to combine plastic surgery procedures when going under the knife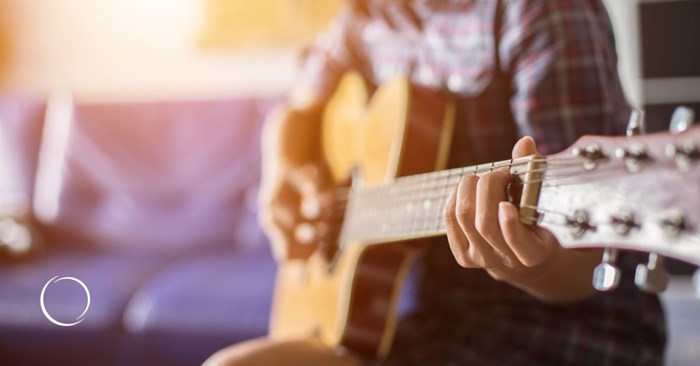 A combination procedure might be right for you if you're looking into plastic surgery and have a couple of things you want to address.
Maybe you want a facelift with an eye lift, a nose job with a chin implant or male breast reduction with abdominal liposuction. Or, perhaps, you want the most well-known combination procedure – the mommy makeover, which addresses the breast and stomach in one comprehensive operation.
Saving time
Combining two or more types of plastic surgery into one operation is a time saver if you're busy and have limited time off.
"Most people find it easier to recover from surgery once versus trying to arrange their lives around surgery more than once," said ASPS Member Surgeon Anita Kulkarni, MD.
Reducing risk
Aside from saving time, combining several plastic surgery procedures into one operation saves money because you only pay one anesthesia fee. Plus, it reduces your anesthesia exposures and the risks involved each time you go under.
"If you can minimize the number of times you have to go under general anesthesia and you're able to do the procedures at once safely, most people would prefer that," adds Kulkarni.
Reducing the number of anesthesia exposures helps minimize risk, as does limiting the time a patient is under general anesthesia.
"My guideline is that I will do any combination of surgeries that can be done in under six hours," said Kulkarni. "It just depends on what the patient needs. But once a patient wants more than about six hours of surgery, I have them break it up into more than one surgery."
Other surgeons have anesthesia limits closer to four or five hours, and all procedures must fit that time frame. Such is the case for ASPS Member Surgeon Kelly Sullivan, MD.
"Our primary concern is safety," said Sullivan. "We always ensure that a patient is safe for surgery and that we're not doing too much for too long under anesthesia. It's my job to say, 'Okay, yeah, we can safely do these things' or 'We should separate them into two different procedures.'"
The mommy makeover
It's common for surgeons and patients to address regions of the body together and to focus either on the face or other areas of the body. A mommy makeover is an example of a combination of procedures focusing on one region – the front of the body.
Mommy makeovers typically combine a tummy tuck with a breast lift or breast augmentation – or both – and often include liposuction of the flanks. Some women also chose to restore their pubic area with monsplasty and labiaplasty during their surgery. Whichever procedures the patient and surgeon decide to combine in the mommy makeover, the results tend to be transformative.
"It brings women back to feeling that they're comfortable in their bodies which is something that you can lose when you're going through pregnancy and nursing," said Kulkarni. "When you finish that whole process, and you look in the mirror and the woman looking back at you doesn't look familiar, and it doesn't look like you, the mommy makeover surgery is just a great way to come back to 'you.'"
A facelift can be combined with other procedures
Restoring a patient's looks is also the goal of a facelift. Both women and men who want a combination of procedures done on their faces can feel gravity and time have taken their toll.
A facelift combined with a brow lift and blepharoplasty can address several areas simultaneously. It can lift eyebrows, smooth forehead wrinkles, rejuvenate the eyelid area, iron out crow's feet, tame puffiness under the eyes and tighten jowls. Adding a neck lift can tighten loose skin and harmonize the face and neck skin for a more youthful appearance. Plus, it can boost self-esteem!
"It's great to see patients come in afterward looking happy and dressing and walking differently," said Sullivan. "To see that happiness and that confidence when patients come back is awesome."
Combination procedures are popular
You're in good company whether you combine procedures on your face, body or both. Eighty percent of plastic surgeons surveyed said their patients wanted combination procedures for longer-lasting results and shorter recovery times, according to the Inaugural ASPS Insights and Trends Report based on 2021 and 2022 data.
Put safety first
But surgeons like Sullivan caution that not all combinations of procedures are safe.
"Some combinations of surgery increase your risk of complications after surgery," said Sullivan. "That's where the board certification comes in. There're a lot of 'cosmetic surgeons' who haven't gone through the full training and the ongoing education.'"
In cases where a surgeon is undertrained, Sullivan said they may not know that if you combine liposuction with other procedures, in some instances, that combination can dramatically increase your risk of life-threatening blood clots. That's why it's crucial to choose a board-certified plastic surgeon.
Choosing the right plastic surgeon is vital for any cosmetic procedure. You want someone who knows their stuff inside out. That's where board-certified plastic surgeons who are ASPS members come in.
Being board certified by the American Board of Plastic Surgery means that the surgeon has gone through rigorous training and testing. It's like a seal of approval that they have the skills and knowledge to do what they do. It's not just a quick weekend course – but takes years of specialized training.
You can think of ASPS membership as a VIP club for plastic surgeons who have met their high standards. They've got the experience and expertise to deliver safe and effective procedures. Plus, they're usually up to date with the latest techniques and research because they're part of a community dedicated to advancing the field.
Safety is paramount. When you're getting a procedure, you want to minimize risks. ASPS Member Surgeons follow strict ethical standards and safety guidelines. They operate in accredited facilities, which means they're doing the procedures in places that meet top safety standards, an extra layer of protection for you.
In addition, choosing an ASPS member boosts your chances of getting the results you want. These surgeons have a track record of giving their patients their desired outcomes. They've honed their skills through years of practice, and that experience shows in their work.
Remember, this is your body and face we're talking about. Take your time, research and choose a board-certified plastic surgeon for your procedure. Your results and safety deserve nothing less!
To find a qualified plastic surgeon for any cosmetic or reconstructive procedure, consult a member of the American Society of Plastic Surgeons. All ASPS members are board certified by the American Board of Plastic Surgery, have completed an accredited plastic surgery training program, practice in accredited facilities and follow strict standards of safety and ethics. Find an ASPS member in your area.