Laser focus: The beauty basics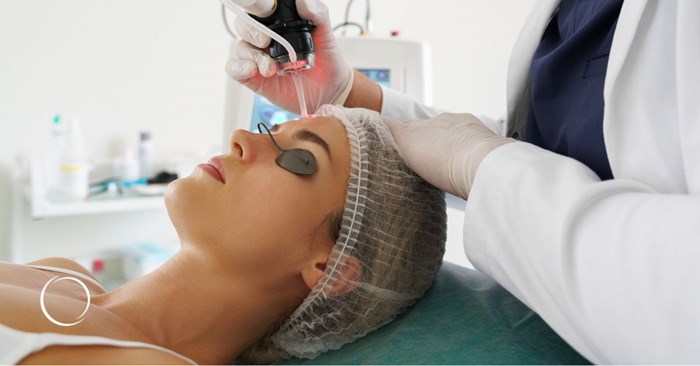 There is no doubt that noninvasive procedures will continue to grow in popularity in the future. Noninvasive procedures are a favorite among the budget-conscious and busy alike because they are more affordable than surgical procedures and have less downtime. One such noninvasive category that has seen substantial growth within the past several years is lasers.
Lasers often bring about thoughts of space-age movies and phaser beams, but lasers are a tried-and-true procedure that has been used within the beauty realm for many years. Since their initial boom in popularity, this treatment category has seen amazing advancements that have brought lasers to the forefront of noninvasive beauty treatments with amazing results.
To gather more insight into the field of lasers and learn more about current and future advancements, we've reached out to two experts in the field – Anne Peled, MD, and Susan Kaweski, MD. Discover what they had to say about these emerging procedures and insider tips on how to maximize your results after undergoing a laser treatment.
The basics of lasers in beauty procedures
Lasers have been an integral part of plastic surgery for decades. Since first booming in popularity in the 1990s, laser treatments have developed by leaps and bounds, becoming more efficient and offering patients less downtime.
"With evolving and expanding technologies, more patients can safely have laser treatments with less downtime and fewer potential side effects," said Peled.
What is a laser beauty treatment? Rather than functioning as a single type of treatment, laser beauty treatments are actually a broad category of treatments. Before we dive into further detail on specific procedures, let's first refresh ourselves on what lasers actually are. The word "laser" is actually an acronym that stands for "light amplification by stimulated emission of radiation." In other words, lasers are directed light that works to target specific areas and can be used in a variety of ways for a variety of purposes.
In the world of beauty, lasers can be used for a specific procedure or as an adjunct to another surgical procedure to improve outcomes.
"There are a variety of different options for skin resurfacing, as well as lasers for hair reduction and tattoo removal," said Peled.
They can also be used to focus on anti-aging goals, such as fine lines or wrinkles.
"Laser treatments have enriched our armamentarium for antiaging in terms of improvement in fine lines and wrinkles, damaged skin, loose, saggy skin and melasma," said Kaweski.
Many modern lasers have been developed to target specific issues or areas of the face for customized treatment options.
"For skin resurfacing, there are ablative and non-ablative lasers, with non-ablative lasers being less invasive as they do not remove any layers of the skin, and so have less downtime but also are only effective for more superficial conditions like acne or sunspots," said Peled. "Ablative lasers remove the outer layers of the skin and so have more extensive healing times but can be very effective for deeper wrinkles and fine lines and to change the overall texture of the skin."
In addition to laser treatments, many women also pursue what are known as radiofrequency techniques.
"It is important to mention these because they are great for tightening the skin, especially in the 40-50 year age range," said Kaweski. "These age groups prefer a nonsurgical approach and do not want to have the scars of a standard facelift. We often combine these treatments with a fractional CO2 to address the surface with less downtime than chemical peels."
The bright future of lasers in beauty procedures
When looking at the future of lasers within beauty procedures, there is so much to be excited about. Amazing innovations within this treatment category are expected as technology advances and their popularity continues to grow.
"New technologies will likely focus on options for at-home treatments and continue to optimize the improvement in skin texture and appearance while reducing downtime," said Peled.
Kaweski also sees a bright future within this treatment category: "Future laser treatments will focus more on skin tightening and rejuvenation. However, the newest laser, which delivers energy in the 755nm, 532nm and 1064 nm regions of the electromagnetic spectrum, addresses the issue of melasma and pigmented skin lesions as well as tattoos."
Tips to maximize your results
As with any procedure, whether surgical or minimally invasive, there are ways to maximize your recovery and your results when undergoing a laser treatment. Here are a few top tips and techniques to implement in your preparation period and recovery process.
Take a close look at your surgeon's credentials
As with any plastic surgery procedure, it's of the utmost importance to make sure that your chosen surgeon is qualified to perform a laser-focused procedure.
"Make sure that patients seek out a reputable professional that specializes in these types of treatments, has certified training in the performance of these lasers and offers the patient a consultation prior to treatment so that they know the risks and complications which can occur," said Kaweski.
Don't be afraid to ask questions
As with any cosmetic procedure, it's critical to ask your plastic surgeon any questions you have so that you feel comfortable with your treatment option and the desired outcome.
"When looking into options, make sure to ask about outcomes in patients with similar skin types and aesthetic goals to make sure the practice is a good fit for you," said Peled.
Prepare for the procedure and recovery ahead of time
The success of a procedure doesn't all rest on the procedure itself. How you prepare and recover are additional key elements. Preparation can involve a variety of tasks, from adjusting your skincare routine to planning ahead to limit sun exposure.
"I would advise patients to make sure they are careful of sun exposure and retinol before and after the treatment," said Kaweski. "They should have a series of treatments and carefully follow the before and after instructions the healthcare provider has given them for the best outcome."
Understand the recovery process
Plan ahead to have some downtime following the procedure and allow yourself the time and space to truly relax and let your skin heal.
"It's also important to have a really good understanding about downtime and healing to make sure that you can find a good time in your life to schedule treatments," said Peled.
Getting laser-focused on beauty
Laser treatments should remain top of mind when considering the future of noninvasive plastic surgery procedures. This unique category of beauty treatments offers amazing results with minimal downtime at a price point that is typically more affordable than an invasive surgical alternative.
There are so many applications of lasers within the world of noninvasive beauty, from skin resurfacing to hair removal. It's easy to see that the future of lasers is one that is truly bright as we look forward to upcoming technological advancements within this category.
To find a qualified plastic surgeon for any cosmetic or reconstructive procedure, consult a member of the American Society of Plastic Surgeons. All ASPS members are board certified by the American Board of Plastic Surgery, have completed an accredited plastic surgery training program, practice in accredited facilities and follow strict standards of safety and ethics. Find an ASPS member in your area.