Innovation spotlight: The future of minimally invasive procedures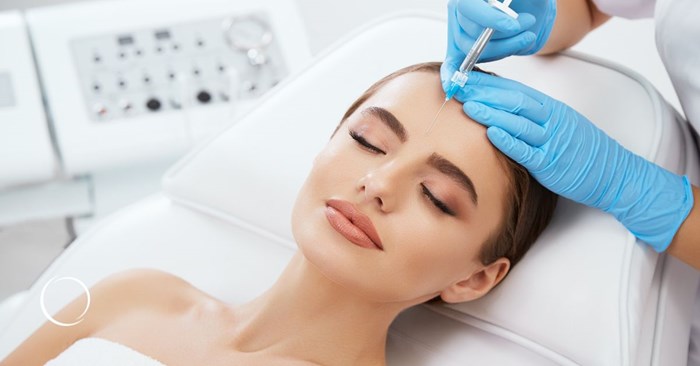 The fear of undergoing a surgical procedure has kept many potential patients from pursuing plastic surgery to address an area of concern. And cosmetic procedures can seem extra daunting when considering the need for an extensive recovery period.
Yet oftentimes, patients can achieve the results they want with increasingly popular and accessible minimally invasive procedures. These procedures are less intrusive in nature and require less downtime to recover, although it is important to note that some recovery time is required.
Every year, we continue to see innovations emerging in the plastic surgery specialty, and advancements have especially increased as the demand for minimally invasive procedures grows.
ASPS reached out to two experts in the field – Roy Kim, MD, and Katerina Gallus, MD – to get insight on minimally invasive procedures. Keep reading to discover their thoughts on present treatments and what the future holds for minimally invasive procedures.
Emerging technology and techniques within minimally invasive procedures
More attention is being focused on the field of minimally invasive procedures and the research around them because they provide quick results with little downtime.
"I have seen an increased popularity of minimally invasive procedures because they have reduced recovery time, minimal or less scarring compared to traditional surgery," said Gallus.
Surgeons can now better address a wide variety of patient concerns because of advancements in minimally invasive practices, procedures and technologies.
"The advancement of laser, radiofrequency and other technologies have allowed for more effective treatments and a wide range of cosmetic concerns," said Gallus.
In addition, we're seeing advancements and improvements within the injectables field, particularly neuromodulators and dermal fillers. This includes the introduction of skin boosters, a unique combination treatment that uses both neuromodulators and hyaluronic acid fillers.
"This is very hot and revolutionary," said Kim. "The combination treatment of neuromodulators and hyaluronic acid fillers injected superficially into the skin works is easy to do, and everyone needs it. If you're old or young, a woman or a man, you want better skin. I can't think of anyone that wouldn't benefit from this."
Integrated therapies are growing in popularity within the field of minimally invasive procedures.
"In my practice, radiofrequency microneedling is our most popular minimally invasive treatment to address skin texture and laxity," said Gallus. "It is effective in the face, neck and décolleté for aging skin, on the abdomen, arms and thighs for crepey skin. It can be combined with Renuvion or BodyTite for subcutaneous tightening at the same time in most areas."
Artificial intelligence (AI) is also changing minimally invasive procedures and plastic surgery overall. It may seem like something out of your favorite sci-fi movie, but AI is becoming more commonly used as a tool to assist aesthetic procedures.
"What does this have to do with aesthetics? You can see it. You can ask anyone if filler will make you look better or not, and the answer will be unclear," said Kim. "But you can ask an AI software, which has a large data set to compare to, and it'll be able to tell you objectively and definitively yes or no."
Insights around minimally invasive procedures
If you're thinking about diving into the world of minimally invasive procedures, here are a few key notes to keep in mind.
Consultation is key
First, consult a plastic surgeon before undergoing a minimally invasive procedure. This is both to make sure that you have the right surgeon and to ensure that you understand the treatment.
"It is important to do some research prior to seeking consultation with a board-certified plastic surgeon, but they should be able to provide details about the effectiveness of the treatment and offer realistic expectations," said Gallus.
It's all about maintenance
Many minimally invasive procedures are temporary, whereas surgical results are more permanent. You will need consistent maintenance in order to maintain your goal with minimally invasive procedures.
"I always tell my patients that, unfortunately, we live on a planet with gravity," said Gallus. "Definitely budget and plan accordingly."
Don't judge your results after just one procedure
Minimally invasive procedures may take multiple visits or steps before you see your desired results. Many patients fall into the trap of undergoing one treatment and become disappointed with what they see afterward.
"Many treatments that offer less downtime are treatments done in a series, so don't do one treatment and give up," said Gallus. "If you are going to invest the money and time, complete the package."
Maintain some skepticism
Minimally invasive procedure innovations often promise amazing results with little downtime. Yet, that ultimately may not be the case. Don't be afraid to ask for a second opinion or to wait before trying a technology to see what the actual long-term results are.
Sometimes, surgery is the right answer
It is easy to think that you can achieve the results that you want without undergoing actual surgery because minimally invasive procedures are so advanced. Yet, that is not always the case.
"Sometimes surgery is still the best option for achieving your goals, and wasting time and money on a treatment that won't be effective can lead to disappointment," said Gallus.
Kim agrees, stating, "You can solve a lot of problems if they're not that bad or if you're young without surgery, but surgery is typically the golden standard."
Plastic surgery results without the surgery
The demand for minimally invasive surgeries is likely to continue to grow as advancements in techniques and technologies progress. It will be interesting (and exciting) to see what new minimally invasive procedures the future will bring us.
To find a qualified plastic surgeon for any cosmetic or reconstructive procedure, consult a member of the American Society of Plastic Surgeons. All ASPS members are board certified by the American Board of Plastic Surgery, have completed an accredited plastic surgery training program, practice in accredited facilities and follow strict standards of safety and ethics. Find an ASPS member in your area.