Ozempic weight loss is affecting plastic surgery – here's how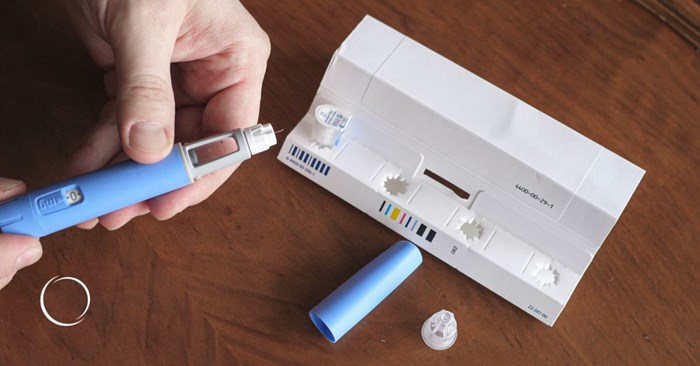 A new trend is taking shape in the offices of many plastic surgeons. Amidst the familiar requests for nips and tucks, there's been an uptick in something quite substantial – patients seeking skin-tightening procedures after experiencing massive weight loss.
This isn't the result of traditional diets or even bariatric surgery but a wave brought on by the successes of glucagon-like peptide-1 (GLP-1) medications like Ozempic, which are increasingly seen in the media and touted by celebrities and everyday individuals alike.
ASPS Member Surgeon Kristy Hamilton, MD, is at the forefront of this shift.
"Yes, we're absolutely seeing more of those patients, and I expect that trend to continue," said Hamilton. "I think we're going to be seeing more medically successful weight loss candidates going forward, probably even more than surgical, based on how successful these drugs are."
What are GLP-1 medications?
Ozempic, primarily used to treat type 2 diabetes, has found fame for another of its benefits – weight loss. GLP-1 agonists are drugs that mimic the natural hormone GLP-1 in the body, which helps regulate blood sugar and decrease appetite.
These medications can lead to significant weight loss by enhancing the body's response to insulin, especially when coupled with diet and exercise. These medications are manufactured under many brand names, and according to the Mayo Clinic, these GLP-1 medications are also called:
Dulaglutide (Trulicity)
Exenatide (Byetta)
Exenatide extended release (Bydureon BCise)
Liraglutide (Victoza, Saxenda)
Lixisenatide (Adlyxin)
Semaglutide (Ozempic)
Semaglutide (Rybelsus)
How has Ozempic changed plastic surgery?
Hamilton's observations of seeing more massive weight loss patients in her practice underline a significant movement where a prescription medication not only treats a condition but has ripple effects that drive people towards plastic surgery.
"People are losing as much as 100 pounds on this medication," said Hamilton. "And when you're losing that amount, that's significant. You're certainly going to have excess skin afterward."
This excess skin can be worrisome to some people, who may find themselves wanting surgical intervention after achieving their weight goals. Surgeons like Hamilton tailor patients' skin to their new smaller bodies through skin-tightening procedures.
ASPS Member Surgeon Max Polo, MD, echoes Hamilton's experiences.
"I'd say probably for the last year or so, I think we've been seeing the effects of weight loss that people are experiencing from taking these medications," said Polo.
What can plastic surgery do for Ozempic weight-loss patients?
Polo's patients arrive seeking transformative post-weight loss procedures to remove extra skin that sometimes hangs from their arms, abdomen, thighs and other areas.
"The weight loss is quite significant with these patients. Sometimes 50, 70, 100 pounds or more," said Polo. "But patients are sometimes disappointed that they achieve their weight goal, but they haven't quite achieved their body image goal."
This is where plastic surgery can play a crucial role in the final steps of a person's transformation through skin-tightening procedures like body lifts.
What is a body lift?
A body lift in plastic surgery is a procedure or combination of procedures that aim to remove excess skin and fat from various parts of the body, typically after significant weight loss, and to tighten and contour the underlying tissues. These procedures can include:
What's an upper body lift?
This might involve procedures on the chest, back and sides. This can include an arm lift (brachioplasty) and a breast lift (mastopexy).
What is a lower body lift?
This procedure typically addresses the middle and lower body, including the abdomen, waist, hips, buttocks and thighs. It involves an incision that runs around the circumference of the body, removing an apron of excess skin and fat and repositioning and tightening the tissues.
Who is a good candidate for a body lift?
The best candidates for body lifts are those who have reached a stable weight, are in good health and have realistic expectations about the outcomes of the surgery.
What is recovery like after a body lift?
Patients may choose to have one or multiple areas treated at the same time. These procedures are often extensive and involve significant recovery time. They can also result in lots of scarring, although plastic surgeons aim to place incisions in less visible areas where possible.
As GLP-1 medications like Ozempic continue to gain popularity and become a mainstay in weight management, the relationship between weight loss and body contouring is becoming ever more connected. Surgeons like Hamilton and Polo are not just witnesses to this change, they are active participants, shaping the very outcomes that these medications help to initiate.
The future of plastic surgery is transforming before our eyes as GLP-1 medications help patients shed weight in a new way. As the demand for medications like Ozempic grows, so does the need for board-certified plastic surgeons who can refine and perfect the weight loss journey that begins, increasingly, with a prescription.
To find a qualified plastic surgeon for any cosmetic or reconstructive procedure, consult a member of the American Society of Plastic Surgeons. All ASPS members are board certified by the American Board of Plastic Surgery, have completed an accredited plastic surgery training program, practice in accredited facilities and follow strict standards of safety and ethics. Find an ASPS member in your area.