Shaping tomorrow: The boom in noninvasive body contouring and laser procedures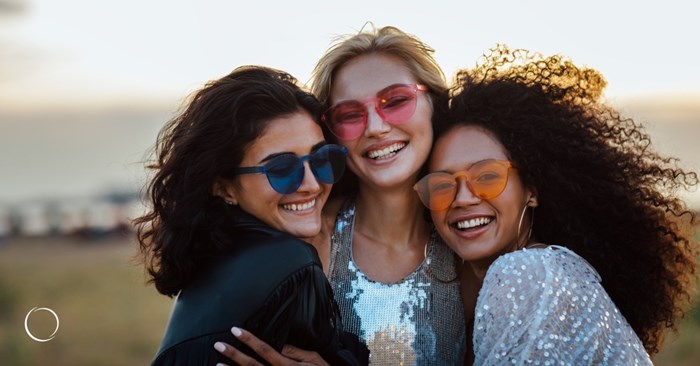 When thinking about plastic surgery and what it entails, many patients tend to get stuck on the 'surgery' aspect. And while surgical procedures are an important part of the field, there is another element that is sometimes overlooked – noninvasive procedures.
Ideal for the patient who is interested in enhancing their natural beauty but doesn't want to go under the knife, noninvasive procedures such as body contouring, filler and laser procedures have been growing in popularity over the last decade or so. With their growing popularity comes a larger focus on research in these areas, which has opened the door to new and exciting technologies that expand upon the success of these procedures.
If you are considering plastic surgery but aren't quite ready to go under the knife, chances are that you've been asking yourself what your alternatives are. Should you consider body contouring? What about fillers and neurotoxins? Are there any new and upcoming treatments that you should keep in mind for the future?
To answer these questions and gather a greater insight into the boom in noninvasive procedures, we've reached out to Emily Kirby, MD, and Michelle Lee, MD, for their expert advice.
The original rise of noninvasive procedures
In recent years, we've seen a rise in the popularity of noninvasive options being used to enhance the appearance with little to no downtime. This can be attributed to better accessibility, education and advancements in techniques and technologies. These procedures are great for patients who want to achieve natural results without making dramatic changes in their appearance and those who are not quite ready to go under the knife.
"These noninvasive treatments often help us put off the timing of traditional plastic surgery, especially for savvy patients who begin using Botox and laser treatments in their twenties, thirties or forties," said Kirby.
In fact, many mature patients who are pursuing surgical procedures have often undergone some noninvasive intervention before they commit to surgery. According to Lee, "Most face and neck lift patients today have commonly undergone some form of skin tightening or volume replacement treatment."
One of the most common areas for noninvasive treatments that have seen a boom is facial enhancements. These can range from collagen-boosting treatments such as Sculptra and PDO thread lifts to Botox-style injectables and hyaluronic acid-based fillers.
"Botox, along with lasers and skin treatments to treat aging, acne and skin pigmentation issues, round out the list of the most popular nonsurgical options among patients," said Kirby.
There is also an increased focus on "less is more" within noninvasive techniques. Some of these subtle techniques include micro Botox, a medical-grade facial technique that helps to minimize pores and enhance overall skin quality, as well as Sofwave and other ultrasound technologies that tighten and lift the skin.
"My patients love subtle rejuvenation techniques that focus on harnessing the body's innate regenerative capabilities," said Lee.
In addition to noninvasive facial procedures, plastic surgeons have seen a boom in nonsurgical body contouring treatments, including CoolSculpting.
"It is a wonderful option for patients who are concerned with 'problem areas' of fat on their body but don't want the downtime necessary with surgery," said Kirby. "In many instances, it can effectively stand in for liposuction and eliminates the need for recovery time."
The future of noninvasive procedures
As technology and innovations advance further, we will continue to see evolutions within the field of noninvasive procedures. Kirby and Lee both see a bright future ahead with the promise of more options for less invasive treatments.
"Exciting advancements are already underway," said Lee. "For example, there are upcoming technologies that may eliminate the need for traditional breast implants. Instead, scaffolds could be inserted, providing a framework for our own tissues to grow into, resulting in more natural and personalized outcomes."
There is also a promise of synergy within the field of plastic surgery, with a future in which invasive and noninvasive procedures work together to achieve success.
"For instance, while a facelift primarily addresses sagging tissue, nonsurgical procedures such as lasers can effectively enhance skin quality and target other signs of aging that surgery alone cannot address," said Lee. "The synergy between surgical and noninvasive procedures enables us to achieve transformative results that were previously unattainable."
How to best maximize your results
With any procedure, surgical or nonsurgical, there are a few key considerations to enhance your experience and maximize your results.
Take your own goals and anatomy into consideration
Not everyone is going to have the same results after a noninvasive procedure. Carefully consider your goals and your body's unique anatomy when thinking about which procedures you want to look into to achieve your desired results.
Do your research!
Before jumping into your procedure, make sure to take a deeper look at it so that you understand what you're getting into.
"We advise patients to do their research before trying anything new on their body," said Kirby. "We have seen many hyped options fail to live up to their promise, so we do not jump on the bandwagon with a new technology until it is well-proven."
Make a maintenance plan
One of the key methods of taking care of your appearance with noninvasive procedures is continued maintenance. But make it your own!
"If your approach is to just do skincare, great! If your approach is to take the leap and do everything on a monthly basis, great! Everyone is different," said Lee.
Check for FDA clearance and effectiveness
With any new noninvasive device, there's a potential of it not being effective and certified.
"Make sure the device is FDA-cleared for safety and make sure it is actually effective by reading what you can online and meeting with either a board-certified plastic surgeon or a qualified professional at a medical spa led by one," said Kirby.
Consider your options
Not every trending treatment is going to give you the results that you want, but that shouldn't stop you from pursuing noninvasive procedures.
"If you learn that the treatment is less promising than you hoped, rest assured that with current options, there are still ways to address your aesthetic concerns efficiently and safely," said Kirby.
Keep things realistic
In the age of social media, it's difficult to filter out the filters. Keep the idea top of mind that there's not going to be a one-and-done miracle solution to enhance your appearance. It might take a few rounds of a particular treatment or a few different treatments to get your desired look.
"There is no magic pill or single treatment that can instantaneously enhance your appearance," said Lee. "Rather, it is the culmination of various small adjustments, combined together, that contributes to a more refreshed and rejuvenated look."
Listen to your plastic surgeon
Finally, and most importantly, always listen to your plastic surgeon. If your surgeon doesn't believe nonsurgical options will meet your goals, they can suggest surgical options with minimal recovery time that will give you optimal results.
"Pay attention if your plastic surgeon warns you that nonsurgical options are insufficient to meet your goals," said Kirby. "While noninvasive treatments can increase our ability to deliver natural-looking results, they do not have the transformative power of surgery."
The future of plastic surgery is bright
When it comes to the future of noninvasive procedures, the future is bright. With their continued popularity and technological advancements, it is exciting to consider where the field will be even five years from now.
But remember, while these noninvasive procedures are certainly promising, they're not always a replacement for surgical procedures. Make sure to consult with your plastic surgeon on what fits best for you before you take the plunge.
To find a qualified plastic surgeon for any cosmetic or reconstructive procedure, consult a member of the American Society of Plastic Surgeons. All ASPS members are board certified by the American Board of Plastic Surgery, have completed an accredited plastic surgery training program, practice in accredited facilities and follow strict standards of safety and ethics. Find an ASPS member in your area.