Seven most popular procedures men are booking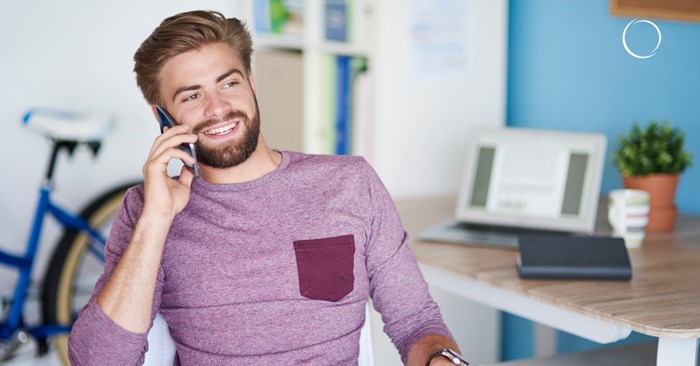 Another plastic surgery stigma is biting the dust: More men are getting plastic surgery. And they aren't being shy about it anymore, either.
"I think once you've jumped into the plastic surgery pool, you find it hard to leave, and men are no different," says New York City-based plastic surgeon Norman Rowe, MD. In fact, seven years ago, Rowe started to notice his steadily increasing number of male patients, and it spurred an idea: Create a second office just for men. And the Clubhouse, his male-only office, was born.
"We used to just be there two days a week, but now I think we're probably up to four days a week," he says, adding that men now make up about 20 percent of his overall practice.
Plastic surgeon Robert Cohen, MD, has noticed an overall attitude change in the male patients who visit his Beverly Hills office. "Men coming to the practice lately do seem more comfortable with their interest in having surgery than men in the past," he notes, adding that for men, "the stigma is fading, and I'm guessing it will mostly be gone over the next number of years."
More than 1.1 million men sprung for a cosmetic enhancement in 2020. Surprising? Far from it, according to the American Society of Plastic Surgeons. So, what's happening in 2021? We asked three plastic surgeons with a steady stream of male patients what procedures and results, exactly, male patients are asking for now.
Muscle enhancement and contouring
"For a lot of my male patients, it is about looking more muscular," says Beverly Hills-based plastic surgeon, William Rahal, MD, adding that he's seen a significant uptick in muscle enhancement and chest contouring recently.
"I take the fat from the liposuction procedure and inject very small amounts into the deltoids, biceps and upper chest," he says. "This way, we contour the chest by getting rid of the fullness on the bottom, while redistributing some of it to the upper pec, giving a more athletic look."
Gynecomastia surgery
At Dr. Cohen's office, the top three procedures men are springing for have been consistent over the years, with the most common being gynecomastia, aka "the reduction and contouring of the male chest when it has too feminine an appearance," he says. "This is something I specialize in and can require a lot of finesse in creating a smooth, natural and athletic-appearing chest using a combination of liposuction and glandular tissue removal."
Hair transplant
"About 70 percent of the male patients I see are getting something nonsurgical. They want quick pick-me-ups that require little downtime," says Dr. Rowe. "I'm getting a lot of requests lately for hair plug transplants."
This noninvasive treatment, which places hair follicles into areas with thinning hair, underwent a serious makeover in the early 2000s. As technology and technique improved, it now allows for patients to be in and out of a surgeon's office pronto.
Tummy tuck
A tummy tuck, or abdominoplasty, is Dr. Cohen's third most common procedure for men, usually booked by patients who have experienced significant weight loss and want to address the excess skin left behind.
Another trendy procedure targeting the abdomen is ab-sketching, says Dr. Rahal. Performed via high-definition liposuction, it's "a redistribution of volume to enhance the abs," he says. "Very delicate modifications like this go a long way."
Chin augmentation
A diminutive chin can throw off facial harmony overall, especially as we start to age, but a strong chin and jawline present a younger, more masculine visage. "I see a lot of requests for the jawline, like chin augmentations for the surgical procedures," says Dr. Rowe. "They like chin augmentation or they like fillers to the chin. That's a big one in my practice."
Liposuction
All three plastic surgeons listed liposuction as one of their top-three procedures, yet with several liposuction types and techniques available, patient requests are more targeted and diverse.
For Dr. Rahal's patients, the "360" liposuction procedure "is a well-rounded approach to a trimmer physique," he says. "I perform lipo on eight different areas, focusing on the whole body and turning the patient six times during the course of the procedure to achieve a very harmonious, balanced look."
At Dr. Rowe's office, patients tend to lean toward a less invasive alternative. "There's a variety of different lasers that we use and 20 minutes later, they leave," Dr. Rowe says of the lightning-fast, no downtime procedure. "They get it done, go back to work and you generally see results in about five to seven days. And you'll see about a 25 percent improvement."
Injectables
Unsurprisingly, injectables are "very, very popular" in Dr. Rowe's Clubhouse, adding that while Botox injections have always been one of his most popular treatments, the difference now is the volume of patients. "I see these patients every six months or so, they come in for Botox and fillers in the nasolabial creases," he says. "They want to diminish those wrinkles. The second most common area for fillers is probably the tear trough."
To find a qualified plastic surgeon for any cosmetic or reconstructive procedure, consult a member of the American Society of Plastic Surgeons. All ASPS members are board certified by the American Board of Plastic Surgery, have completed an accredited plastic surgery training program, practice in accredited facilities and follow strict standards of safety and ethics. Find an ASPS member in your area.