The Plastic Surgery Foundation Elects Bernard T. Lee, MD, MBA, MPH, FACS, as President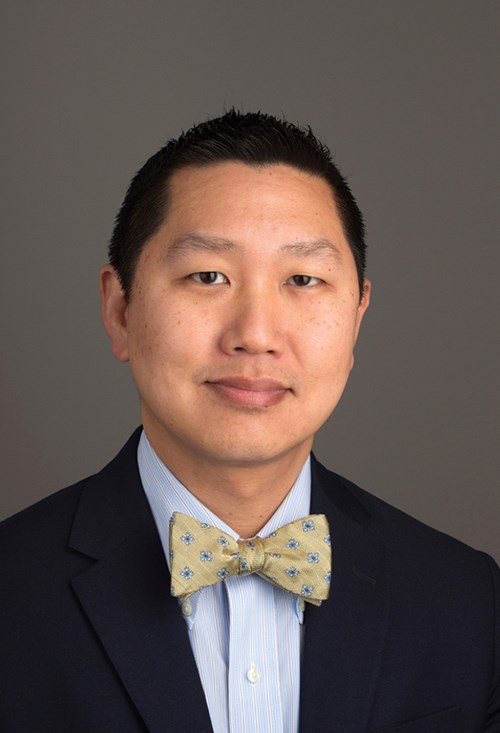 ATLANTA, GA – The Plastic Surgery Foundation (The PSF), which supports the research and international activities of the American Society of Plastic Surgeons (ASPS), named Bernard T. Lee, MD, MBA, MPH, FACS, as its new president. Dr. Lee took office in Atlanta at Plastic Surgery The Meeting, the Society's annual scientific meeting, and will serve for one year.
"It's an incredible honor to be leading The PSF as it continues to gain strength not only in advancing scientific research for plastic surgeons – and the medical community at large – but also as we grow our international footprint," Dr. Lee said. "I look forward to building on the incredible momentum that's already been established."
The PSF awarded more than $1 million in grants and scholarships with support from members, other plastic surgery specialty societies and industry partnerships in 2021, and Dr. Lee says he aims to continue expanding The Foundation's ability to finance plastic surgery-specific research.
Dr. Lee is the Chief of Plastic and Reconstructive Surgery and Vice Chair of Finance in the Beth Israel Deaconess Medical Center (BIDMC) Department of Surgery. He is also professor of surgery at Harvard Medical School. Dr. Lee's research has long focused on near infrared imaging technologies to identify perfusion characteristics of flaps in reconstructive microsurgery with funding from the National Institutes of Health. He also leads a research team examining outcomes and patient satisfaction after breast cancer and reconstructive surgery. His recent research has focused on health literacy and patient communication in collaboration with faculty at the Harvard T.H. Chan School of Public Health.
Prior to being elected president of The PSF, Dr. Lee served as ASPS/PSF Vice President of Academic Affairs. He has served on multiple ASPS committees and is also an active member of numerous domestic and international medical organizations, including serving as a director of the American Board of Plastic Surgery and president of the New England Society of Plastic and Reconstructive Surgeons. In addition to authoring over 250 peer-reviewed publications, he is editor-in-chief of the Journal of Reconstructive Microsurgery, and an editor on a two-volume textbook on reconstructive surgery, Encyclopedia of Flaps. As a previous PSF Visiting Professor, Dr. Lee is a renowned speaker who has been invited to present at conferences around the world.
Dr. Lee earned his medical degree at Tufts University School of Medicine, a master of business administration from University of Massachusetts Amherst - Isenberg School of Management and a master of public health from Harvard. He is a fellow of the American College of Surgeons and a Maliniac Fellow of The PSF.
About ASPS
The American Society of Plastic Surgeons (ASPS) is the largest organization of board-certified plastic surgeons in the world. Representing more than 11,000 physician members worldwide, the society is recognized as a leading authority and information source on cosmetic and reconstructive plastic surgery. ASPS comprises more than 92 percent of all board-certified plastic surgeons in the United States. Founded in 1931, the society represents physicians certified by The American Board of Plastic Surgery or The Royal College of Physicians and Surgeons of Canada.
About The PSF
The Plastic Surgery Foundation (The PSF), founded in 1948, supports research, international volunteer programs and visiting professor programs. The foundation's mission is to improve the quality of life of patients through research and development. The PSF accomplishes its mission by providing invaluable support to the research of plastic surgery sciences through a variety of grant programs. The PSF works in concert with the American Society of Plastic Surgeons (ASPS).