Steve Laverson, MD
Dr. Steve Laverson applies a classic aesthetic sense and your desired outcome in planning your procedure. His standards of excellence, superior technical skill, mature surgical judgment, peerless ethics, and compassion have built a reputation for beauty and a record of success. Specializing in aesthetic surgery of the nose, face, breasts, and body, you'll enjoy the comfort, convenience, and safety provided by a world class anesthesiologist at our on-site AAAASF accredited surgery center.
About
Meet Dr. Steve Laverson
Despite our strong reputation, at Feel Beautiful Aesthetic Wellness and Plastic Surgery, you're the celebrity, not Dr. Laverson. YOUR outcome is the most important truth on your special day. We earn our reputation one special patient at a time, and hold dear the confidence that you entrust us with your most valuable possessions: your face, breasts, and body.
Dr. Laverson graduated medical school in 1983 from the University of Maryland. His general surgical training at UCLA and Los Angeles County Hospitals was followed by fellowship training in plastic surgery in New York. Dr. Laverson was certified by the American Board of Surgery in 1992, the American Board of Plastic Surgery in 1995, and has since been recertified and maintains certification annually in Plastic Surgery.
Dr. Laverson is a fellow of the American College of Surgeons and a member of the American Society of Plastic Surgeons and the American Society of Aesthetic Plastic Surgeons. Our surgery center is accredited by the American Association for Accreditation of Ambulatory Surgical Facilities. Dr. Laverson maintains hospital privileges at Scripps Memorial Hospital, Encinitas, and Palomar Medical Center, Escondido.
His passion and purpose are the improved quality of life that excellent, long lasting, naturally beautiful results offer.
Your Consultation
Schedule FREE consultation by phone at 858-295-4001 or online at http://www.feelbeautiful.com.
Facilities
Fully Accredited On-Site Surgery Center (AAAASF accredited).
Patient Testimonials
I was talking to Dr. Laverson's assistant (Cherise) regarding filler and Botox, she suggested trying out Dr. Laverson's new program where you just pay a small monthly fee and you can receive many benefits, such as filler, botox high-quality creams, skin tightening and etc., for a year. I had my first treatment of filler and I must say, it was instant gratification! It was the best filler job that I have ever had, it really enhanced my bone structure. I had no brusing, like I've had in the past. Dr. Laverson was very cautious and took his time explaining as he worked. I love the staff, very friendly and efficient. They really had my best interest at heart. I could not be more pleased. o Linn Marie J. o Escondido, CA
After going to many consultations, I chose Dr Laverson, His staff was very nice and honest and gave a great vibe when walking in, Dr. Laversons recommendation and honest opionion saved me money by not overselling me operations like the other surgeons had told me I needed... I'm BEYOND pleased with my surgery and size I chose with the assistance of the doctor... His knowledge and honesty were a breath of fresh air! thank you. o Trace R. o Oceanside, CA
Beautiful results! If I could give more than 5 stars I would! sarahleeinsd (Realself.com) Worth It Steve Laverson, MD *Treatment results may vary Reviews you can trust, from real people like you. How it works Beautiful Results! If I Could Give More Than 5 Stars, I Would! 11 Mar 2019 10 days post After 8 consultations from other doctors about a neck/lower facelift, I went with Dr. Laverson. He and his staff were so thorough and patient that I just knew that this was going to be a match. Additionally, a friend who is an anesthesiologist and has worked on many plastics cases recommended him for his perfect results "right off the table". The procedures we decided on were and upper necklift, lower facelift and some liposuction under my chin. It has been 11 days since my procedure, and I am very happy. The results are subtle, yet I look younger and refreshed. The swelling is going down each day, I am recovering pretty fast. I have made a series of videos about my recovery day by day on YouTube. Thank you Dr. Laverson team:)
Procedures
Procedures Performed
Buttock Lift with Augmentation
Chemical Peels, IPL, Fractional CO2 Laser Treatments
Cosmetic Surgery & Computer Imaging
Lip Augmentation/Enhancement
Ask A Surgeon
Photo Gallery
Before and after patient photos from Dr. Steve Laverson. Use the menu to filter by procedure.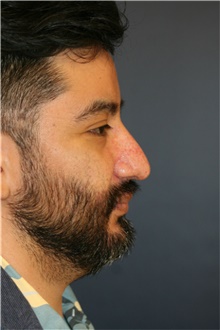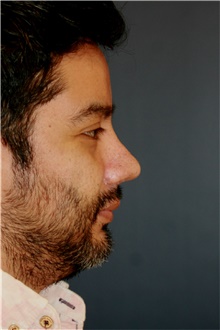 Rhinoplasty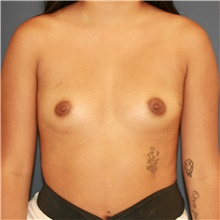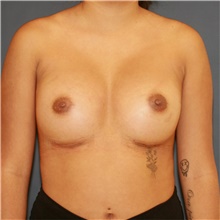 Breast Augmentation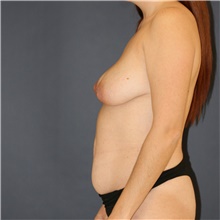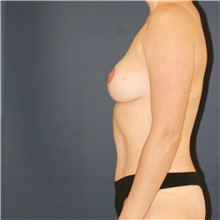 Mommy Makeover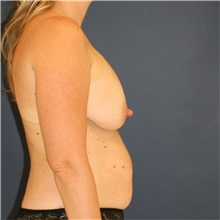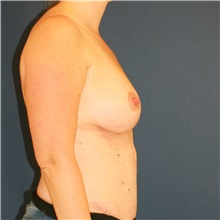 Breast Lift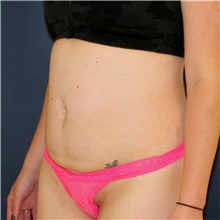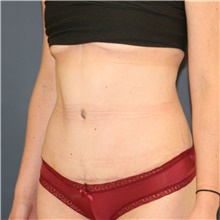 Tummy Tuck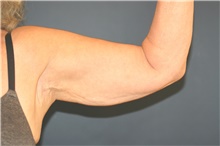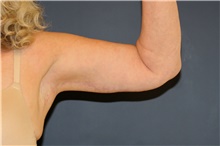 Arm Lift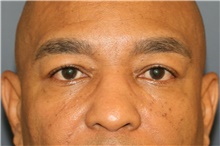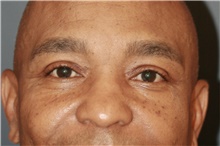 Eyelid Surgery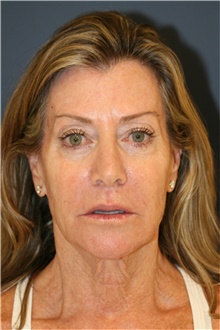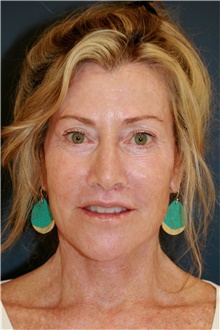 Facelift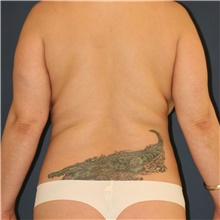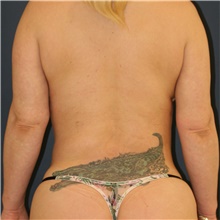 Liposuction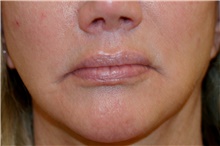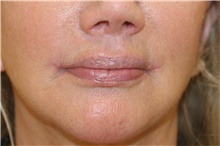 Lip Augmentation/Enhancement
Videos
Payment
Payment Options
Cash or Personal Checks
Patient Financing
Insurance Options
Insurance accepted as payment for hospital reconstructive surgical services.
Locations
Our Locations
Our Office Hours
Monday through Friday 9:00 am - 5:00 pm and special hours as needed by appointment.
Call 858-295-4001 or schedule online
HERE
.
Specials
Our Specials
Dr. Steve Laverson provides public specials.
$250. back after your procedure!
$250.0000 off
---
Mention the American Society of Plastic Surgeons website before your procedure and receive $250. back at your one year follow up appointment.
Expires: 1/1/2025
Testimonials
Patient Testimonials
I was talking to Dr. Laverson's assistant (Cherise) regarding filler and Botox, she suggested trying out Dr. Laverson's new program where you just pay a small monthly fee and you can receive many benefits, such as filler, botox high-quality creams, skin tightening and etc., for a year. I had my first treatment of filler and I must say, it was instant gratification! It was the best filler job that I have ever had, it really enhanced my bone structure. I had no brusing, like I've had in the past. Dr. Laverson was very cautious and took his time explaining as he worked. I love the staff, very friendly and efficient. They really had my best interest at heart. I could not be more pleased. o Linn Marie J. o Escondido, CA
After going to many consultations, I chose Dr Laverson, His staff was very nice and honest and gave a great vibe when walking in, Dr. Laversons recommendation and honest opionion saved me money by not overselling me operations like the other surgeons had told me I needed... I'm BEYOND pleased with my surgery and size I chose with the assistance of the doctor... His knowledge and honesty were a breath of fresh air! thank you. o Trace R. o Oceanside, CA
Beautiful results! If I could give more than 5 stars I would! sarahleeinsd (Realself.com) Worth It Steve Laverson, MD *Treatment results may vary Reviews you can trust, from real people like you. How it works Beautiful Results! If I Could Give More Than 5 Stars, I Would! 11 Mar 2019 10 days post After 8 consultations from other doctors about a neck/lower facelift, I went with Dr. Laverson. He and his staff were so thorough and patient that I just knew that this was going to be a match. Additionally, a friend who is an anesthesiologist and has worked on many plastics cases recommended him for his perfect results "right off the table". The procedures we decided on were and upper necklift, lower facelift and some liposuction under my chin. It has been 11 days since my procedure, and I am very happy. The results are subtle, yet I look younger and refreshed. The swelling is going down each day, I am recovering pretty fast. I have made a series of videos about my recovery day by day on YouTube. Thank you Dr. Laverson team:)
Firstly, I wasn't conducting a personality contest or looking for beside manner when picking a plastic surgeon for my breast augmentation. I just wanted someone highly skillful. With Dr. Laverson, you get both. Someone who listens, is approachable, and extremely talented. The more appointments I had with him, the more I appreciated the way he presents himself and conducts his practice. My breasts look AMAZING. I felt genetically deformed for years, to the point where I suppressed how miserable it was to feel self-conscious when not only taking my top off in front of my husband, but looking in the mirror. I thought about surgery for years, but always found reasons not to do it. Most of that came from fear of the unknown. I gave up on waiting for the confidence to come from "within." The mirror couldn't lie. I am SO HAPPY I pulled the trigger and had Dr. Laverson fix me. My only regret is not doing this sooner! He truly is an artist. And for the whiners who complained about the office being a little late--realize that when you're in the room with him, he pays FULL attention to you and your needs. He's not looking at the clock and will take however much time with you that you need. I hear Jennifer managing his schedule and reminding him to get to the next patient--he's just focussed! He wants to give each person all the time he possibly can to answer questions and make sure they're comfortable and happy. I can't imagine that there is a more annoying type of patient than someone getting plastic surgery. I've never called/emailed a Drs office more. They always treated me like a priority and never the nuisance that I was. What more could you ask for? I am extremely grateful to him and his wonderful staff. I cannot recommend Dr. Laverson more. o Chelsea B. o Encinitas, CA
I visited this office about a year ago and I am so happy with the way my results have turned out. Dr. Laverson is the best plastic surgeon I have ever been to. He was extremely honest about what the results that I should expect and his bedside manner was superior to most others in this field. His office staff is very helpful and always willing to explain things in further detail; especially when I constantly had more and questions. I would recommend this office to anyone! You are sure to be pleased with your results, as I am. Thank you, Dr. Laverson!!! o Bubbles B. o San Diego, CA
I cannot say enough good things about Dr. Steve Laverson; but let me try! First, he is an amazing doctor. It is the end result that matters most and Dr. Laverson isn't happy until you are happy. He is skilled, easy to talk with, and cares about his patients. I would recommend him to anyone and have recommended him to several people already!! o Carolyn T. o Rancho Santa Margarita, CA
I am at three and a half month after my surgery. I had a face and neck lifts. Results are excellent and gradually keep getting better with time. Healing is very nice and I look refreshed but not "pulled". No one even noticed that something was ever done because results are so natural. Doctor Laverson's office is very nice and welcoming with a very dedicated and professional staff. o Nicole E. o San Diego, CA
Update: I am now between 4-5 months post op on my rhinoplasty procedure. I still love the nose, Dr.Laverson, and all the girls there! And im still so sad that as time passes my visits become more far and few between. Nothing but great things to say about Feel Beautiful Plastic Surgery. Amazing results and just amazing people! I will upload more before and after photos as well. o Mimi T. o Chula Vista, CA
I cannot say enough about how much I respect Dr. Laverson. I am a Registered Nurse and took my time going to various doctors for a consultant. When I met Dr. Laverson, he was honest and genuinely wanted to do whatever would make me happy about my body. He is the only doctor that told me I might not need surgery if I simply lost weight first. Yes, a surgeon talked me out of a very expensive procedure - can you believe that! To date I have lost over 25 pounds on Dr. Laverson's medically supervised plan. And I'm still going strong! I look and feel better than I have in a few years. I highly recommend Dr. Laverson - not only because he is a skilled and talented surgeon, but because he is honest and ethical, and wants to help you. Public Comment Direct Message Thank • o Sage B. o San Diego, CA
Dr. Laverson performed a Lip Lift procedure on me three weeks ago and I Love my results!! I decided to do this procedure because for the past couple of years I couldn't quite put my finger on why my smile had changed and just didn't look pretty to me anymore. I heard about this procedure about a year ago but I couldn't find a surgeon who I felt has performed enough Lip Lifts with the Great Results that I wanted. There are other surgeons out there that will say they can perform a Lip Lift for you but when I asked to see before and after photos, they could not produce them for me to see. I'm glad I did my research and found Dr. Laverson, I'm so happy I did this! I highly recommend this procedure with Dr. Laverson! o Tweety B. o San Diego, CA
Dr. Laverson and staff are wonderful. I am very please with my results and would recommend him to my family and friends. I had work done 10years ago and a reputable doctor and they don't compare to Dr. Laverson. Look no further! Procedure: mommy makeover o Shirley D. o San Diego, CA
Dr. Laverson knows how to beautify his patients in a subtle way that never looks "done". He made me feel very comfortable and educated me regarding all my options. The surgery center is sterile of course, but lovely and comfortable. Thank you for an amazing experience! Public Comment Direct Message • o rose g. o Palm Springs, CA
Dr. Laverson did my upper lip in December and I couldn't be happier with the results. I had had my lip done prior by another Dr and I didn't mind the results but Dr. Laverson's approach and attention to detail is why I will continue to use him for all procedures moving forward. Dr. Laverson didn't just do my upper lip at my request like past Drs. He took time and gave his professional input and thoughts which I decided to go with and am happy I did. I also have a big fear of needles but the trust he gives calmed me. His approach gave a better look and I no longer have a natural frown, but a smile. I am also seeing Dr. Laverson for a scar revision and am excited for the outcome. **was referred to Dr. Laverson by two other, very happy clients o Mehgan O. o San Diego, CA
Dr. Laverson did an amazing job on my breast enlargement. He still continues to check in and make sure everything is perfect. I was referred to him by my friend and could not be any happier! o Jennifer D. o Spring Valley, San Diego, CA
I ABSOLUTELY WITHOUT A DOUBT LOVE LOVE LOVE DR. LAVERSON AND HIS TEAM AT FEEL BEAUTIFUL!!!! Dr. L (as I call him) has a great tolerance of patience for me because I was very very undecided when I initially went to him for a consultation. I knew in my head I really wanted what I went in to see him for, but at the same time I was also really nervous about going through with it. I want to say I went to the initial consult and then re-consult, and a re-re-consult and probably 2-3 more consults with him before I finally just did it! and I WAS COMPLETELY 150% HAPPY w/ my decision that he helped me get to. Dr. L doesn't "up-sell" his services. I feel that he is very honest and a perfectionist and if he truly feels in his professional opinion that the results you may be looking for, may not be as realistic he will let you know. His team is awesome! Both of his locations are very clean and inviting! I hope he NEVER retires :D o Trish T. o San Diego, CA
Best ever! I had a breast augmentation and my breast are perfect. I could not be any happier with the results! Thank you so much. Oh and he was always very patient and prompt with any questions I had. Public Comment Direct Message Thank • o Teresa P. o Temecula, CA
Dr. Laverson is an exceptionally skilled physician, authentic human being and a skilled artist. I've had several surgeries and fully agree with EVERY review on this site. Dr. Laverson has made me look and feel like a work of art in motion. I am forever grateful! o Ellen N. o Del Mar, CA
I was hesitant to even consider having a procedure done until I met Dr. Laverson. During my consult he was kind and compassionate and his approach was honest and straightforward. You only have to meet this doctor and his staff and look at his work to know that you will be in capable hands who will give you your best possible results. I am so very happy with his work, which is artistic genius. o Younes F. o San Francisco, CA
I have always considered breast augmentation, but after the birth of my second child I decided it was time. I went to several doctors all over San Diego but chose Dr. Laverson. He was the only doctor that really listened to me and was honest. I felt he knew exactly what I wanted. My augmentation turned out remarkable! My breasts look very natural and I am beyond happy with the results! Dr. Laverson and everyone in his office were so friendly and made me feel very comfortable. I highly recommend Dr. Laverson if you are considering plastic surgery. o Yvette W. o San Marcos, CA
I went to Dr. Laverson in August for a breast augmentation and in September for Botox, after reading his positive reviews here on Yelp. Scheduling an appt with the doctor was not difficult, and the girls in the office were incredibly helpful. Dr. Laverson took his time in my initial appointment, letting me "try on" different breast sizes and giving a thorough explanation of the differences. He is meticulous and a perfectionist, which is what you want with this type of surgery. He also makes sure to make you feel like a "person" and asks you about your work, your kids, etc, which makes the whole experience feel more comfortable. I asked for D-cup breasts, going in through the inframammary crease, silicone textured implants. I am so incredibly happy with my results. The scars are fading quickly and my breasts look amazing. For the Botox, Dr. Laverson's pricing is very competitive. He does not have a heavy hand, and instead goes in with a conservative amount of Botox to avoid making you look like a wax mannequin. After 2 weeks I thought I needed some more, so Dr. Laverson got me in and did a touch-up at no cost. He really believes in his ability and wants you to be happy with the results. The girls in the office are wonderful. I talked with Jennifer for a long time about my surgery and she was genuinely excited for me. She was excellent with follow-up and made sure to call me the day before surgery to check in. Overall, I will definitely be recommending Dr. Laverson and the staff at Feel Beautiful to any of my friends who are looking for a great plastic surgeon. o April B. o Oceanside, CA
Dr. Laverson is an absolute perfectionist as a surgeon, his incredible work speaks for itself. He delicately repaired two severed tendons in my hand, and just a few weeks later I have full mobility and use of my hand thanks to his precision and excellence. He talked me through exactly what his repair would entail and helped me feel extremely comfortable. My scar is hardly noticeable today. Dr.Laverson's staff is warm and caring and always prompt with my appointments. I always look forward to seeing them as my injury has required many post-op visits. I owe the use of my hand entirely to Dr. Laverson and would recommend his expertise and office to anyone looking for a plastic surgeon! o Nikki E. o San Marcos, CA
Dr. Laverson is not just a surgeon -he is an artist whose medium happens to be the human body. In the numerous before-and-after pictures on his website, its obvious that he is incredibly skilled at transforming potentially embarrassing imperfections into things of beauty. In fact, if you do your homework before having any cosmetic work done (as you should), you'll see that Dr. Laverson's work is supreme. What you may not gather from Dr. Laverson's before-and-after albums is the fact that he is an extremely kind, wonderful, and gentle person who will make you feel cared for and at ease throughout the entire process -from the initial consultation and long after surgery is done. As a neuroscientist, I have worked with a lot of clinicians and, unfortunately, knowledge and skill are often mutually exclusive with personality and bedside manner. With Dr. Laverson you get the whole package! Dr. Laverson's biggest critic is himself -he strives for perfection in everything he does and goes above and beyond to make sure the results are as wonderful as possible. I was anxious about finding the best surgeon I could and met with several other surgeons before meeting Dr. Laverson. I am currently 4-weeks post-op from my full tummy tuck and breast lift and I have absolutely no regrets. No other surgeon could possibly have done a better job and no other surgeon could possibly have a better bedside manner and caring personality. If you are considering surgery -go see Dr. Laverson. I honestly can't say enough good things about him! o Debbi M. o Valley Center, CA
Just wanted to write a review regarding my surgical experience. When I first went to see Dr. Laverson he was meticulous, compassionate, articulate and asked me what I wanted to achieve in my lip lift surgery. When I went to see him, I had several holes in my lips; from a previous infection which caused my lips to be uneven and they looked terrible. They made me want to hide from society. After my lip lift was done it totally changed my self confidence and for the first time in years it made me feel pretty. He also did a bit of extra surgery to give me the cupid's bow I always wanted. Dr. Laverson is by far the most skilled, articulate, understanding and overall best doctor I have ever seen. He lets you know everything up front which is great. I think anyone who had lip problems or wants beautiful fuller lips would be extremely pleased with his work. I would highly recommend him. Public Comment Direct Message o Beth M. o Orange, CA
Dr Laverson was recommended to me by my CC nurse friend. She has seen a lot of surgeries and I trust her. She was right! Dr. L was amazing. I had a breast lift and Aug. done. From the Consultation to the follow up I feel like more than just a patient. Dr. Laverson is a perfectionist. That's what I wanted. He also is a really nice guy. He is honest in his evaluation of what the outcome can be. I respect that. It's not what he can do, ( he can do it all) it's what do you want. I appreciated all my questions answered. I probably asked more on the what if... what if this. My breasts were 54 years old that had nursed 5 kids and lost some weight. They are now youthful and that has made me even more confident. I would recommend you see Dr. Laverson. Him and his staff are top notch. Public Comment Direct Message Thank • o Samantha K. o Carlsbad, CA
Everyone at Feel Beautiful is absolutely amazing. Dr.Laverson truly cares about his patients and giving you exactly what you asked for. I did a lot of research, and went to multiple consultations with different Doctors, and none of them compared to this team and facility. If you plan on investing in yourself, do yourself a favor and go with the best team at Feel Beautiful. o Zandra R. o San Diego, CA
I've been going to Dr. Laverson for 3 years now and there is a reason I keep going back: professionalism, excellent results and great customer service. As I approached 40, I looked in the mirror and decided it was time to try Botox for a deep crease between my eyebrows. I thought i looked tired and people said I looked "mad", which is far from my personality. I got the courage to go and went to see Dr. Laverson, who came highly recommended from a colleague. Boy, I am glad I did! I felt and looked like a younger version of myself following my initial treatment with Botox. The line/squint between my eyebrows froze and became smooth, the wrinkles on the forehead disappeared, and my eyebrows developed an attractive natural lift and shape. Unexpected bonus was the injection helped to decrease the number and severity of my migraine headaches! Needless to say, I now make it a point to visit Dr. Laverson 2x/year for a pick me up. I seem to get many compliments about my youthful appearance and have been told "there's something different about you, but I can't put my finger on it". Of course, only a few know my secret and I love the fact that the wrinkle reducer gives me a "it's still me, only better" look. Dr. Laverson does an excellent job consulting with you about your aesthetic goals, prior to any service. He offers realistic advice and does not try to "sell" you on services you do not need. He and his staff are very friendly, personable, professional and offer flexible scheduling. Feel Beautiful have two locations: Oceanside and Encinitas. Mind you, I live in Chula Vista but do not hesitate to drive the 43 miles, one way, to his office. If I ever decide to receive any other cosmetic services, Dr. Laverson and Feel Beautiful would be my first and only choice! HIGHLY RECOMMEND! • Michelle N. • Oceanside, CA
While I don't relish having surgery of any kind, Dr. Laverson performed a comprehensive abdominal reconstruction about five years ago. The healing was really terrific, but one of the knots stayed in place a little too long, creating a wavy line rather than a straight line for my scar. Dr. Laverson is quite the perfectionist, so when I went to see him for consultation he offered to revise the scar so that I would be happy with the results. Had the revision today, and though it was a little bit more extensive than I had expected, I know that the result will be even better than what I thought! Dr. Laverson and his staff are very loving and kind - a hard thing to find in this day and age with a medical team. I would recommend him more highly than most doctors I've met! Public Comment Direct Message Thank • o Kelly T. o San Diego, CA
I came to Dr. Steve Laverson for a corrective Asian eyelid surgery. I was very unhappy with my original doctor and the outcome of my first surgery from 2009. The overall goal for this surgery is to make the Asian eyes bigger and more open. Being of a South Korean heritage my original eyes are very small and used to disappear when I smiled. After three years of being unhappy with my first surgery's results, which was a crease but not larger eyes. I did my research and talked to four different doctors about how they would perform the surgery so I would have larger eyes. I choose Dr. Steve Laverson because I agreed with his strategy and his overall personality. I felt comfortable with him and I liked his reassurance of doing my eyes over if they were flawed. My first doctor only wanted more money for my revision. After doing the Asian eyelid surgery once I knew what to expect for healing and follow up care. What impressed me with Dr. Laverson was his accessibility. For example, every one heals differently and complication and infections seem to happen fairly often, since this was my fourth overall plastic surgery I've had. What makes a good doctor is their follow up and care to make sure you love their results. For his exceptional care and empathy is why I'm recommending him as a plastic surgeon. I love my new Asian eyes!!! o Elizabeth S. o San Diego, CA
Anytime you make the decision to have some sort of cosmetic procedure you have to understand that you are taking a risk. There is no guarantee in the outcome. However, choosing Dr. Laverson for my procedure was the best choice I could make. I was concerned about scarring, loss of hair, the recovery, and much more! Not only was he extremely honest with me, he followed up with me often after my surgery not just once but many times. He is such a kind and gentle man (not usually the case with surgeons) that I have recommended many people to him; my own daughters has had procedures from him. Dr. Laverson, and all of the girls at the office get 5 stars from me. Keep it up, Feel Beautiful, you are such a wonderful group of professionals. o Donna B. o Carlsbad, CA
Dr. Laverson is welcoming, professional and makes you feel comfortable as a patient. I definitely recommend him for any procedure. I get my Botox from him and he has always done a wonderful job. o Marie V. o San Marcos, CA
After consulting with several doctors and reviewing their practices and clinics I chose Dr. Laverson. He listened carefully to my needs and knew exactly what I wanted and I am ELATED with the amazing results. The staff are professional & caring and the clinic is impeccable, that was a big part of my decision making process. I wil continue to use Dr. Laverson in the future and would recommend him to anyone in need of his services. o Nicole K. o Fallbrook, CA
Dr. Laverson is an artist! I had lost about 70 pounds and went from a huge full F cup to a saggy ski slope c cup. I went in for a consultation and he advised I did not need a lift and recommended at least 450cc. What I live about Laverson is he educates you, mentioned do not pay so much attention to the cc and pay more attention to the projection, length and diameter of the implant. I did not want 80 style porn breast so I wanted to go with the gummy bear style (Natrelle 410 textured I believe is what they're called) he also recommended this type of implant bc of my extra skin on the top, the textured and tear drop shape of the breast would work best for me. At fist I wanted 450cc extra full height and full projection. I then got scared I may be going too large (as most do) I did my own research on these implants and their measurement. I called the office either a day or two before schedule surgery and asked they order new implants last minute. They did, and it wasn't an issue. Very thankful for that sense of urgency the office had. I ended up going 410fx and I'm so happy I did, in fact I wish I would have gone a bit larger to fill more of my breast tissue and chest cavity. We agreed to go over the tissue as well due to the extra skin I had. The experience is great and I felt very comfortable. Come surgery day there were some scheduling issues which resulted in a miscommunication between Laverson and his receptionist that made me a bit anxious and stressed. When I did arrive, he marked me up, grabbed my implants and walked me down to the surgery center. I undressed, put on a gown, and waited just a few minutes. A nurse came in and walked me into ( what I thought was the operating room, maybe it's just where they dope you up) I laid down asked a few questions, and it wasn't even like a "you will be feeling a bit drowsy in 10 seconds" I was out. Waking up in the recovery room was such a fun crazy experience. I felt so rested, no pain, just felt like I had some added weight on my chest, I did! They looked incredible when I first came out, in fact I prefer the way they looked a few days/ weeks post op because they are so full, so voluptuous, and I loved the fullness/volume on top. Great follow up treatment. My only issues with the outcome: I had the idea that my breast would be 'perfect' after surgery and I would not need to wear a bra due to the type of implant (textured) well we all know there is no such thing as perfection even though Laverson and my better half swear they are incredible! They dropped more than I had hoped. Not only dropped lower, but also out to the side more when I lay down. When I had went in for my second or third follow up he said I could take the garment off and i did no need to wear support. Well I did just that for a few days but it was not comfortable. I had a few freak out sessions something was wrong and when I saw him next he had agreed they dropped more than expected and to 'support, support, support' I know that no doctor can predict the exact outcome of a procedure like that but I wish we, him and I would have aired on the side of caution and continue to support, support, support. Also, two days after my surgery I had my first follow up. Under the right breast was very red. He did not think it was an infection and it WASN'T, but something happened while he was in there. I have a strange shape on the right breast when I lay down. He said it was something about the ducts in there. I don't think he anticipated my breast to drop the way they did (they still look 100 times better) but the fact is they did drop more than we both expected, wanted, and anticipated. I wish we would have got a tighter garment and never taken it off. Also about 4 weeks post op the tape around the nipple began to come off. (He sent me home with some but I had used it all) I called the office and asked if I should continue to wear the tape, I was advised no. When I came in next he said 'who said take the tape off, they still need it' the lady at the front desk said that. All in all, I would highly recommend Dr. Laverson to anyone interested in cosmetic surgery. He is a kind person, very personable, and his work is second best to none. Thank you guys!!! o Brittany H. o San Diego, CA
Dr. Laverson is an AMAZING plastic surgeon. He is a perfectionist, and he's conservative, so that he delivers a natural-looking results. The staff are also very professional, and so easy to contact. I am extremely pleased with my results, and I would go back to Dr. Laverson for any future procedures. o Mylene M. o Carlsbad, CA
My overall experience with Dr Laverson, his staff, and my surgery were excellent. I suffered from what I referred to as "lack of facial characteristics" and a majorly disturbing double chin due to what I believe was my genetics. My face seemed just plain fat; I shied away from photos and couldn't even look at myself in the mirror sometimes. I tried to lose weight and workout but whatever I did I couldn't lose the face fat/chubby cheeks it looked like I always had a mouth full of airAfter my surgery I felt no pain and was on pain medication for four days. I noticed immediate difference with the cheek and chin implants. My face was swollen from the lipo to the neck and I wore a neck garment to help with the healing. I had the neck garment on 24 hrs a day for the week I took off work. The second week I returned to work on light duty and wore the garment on and off during the day for three days. I looked like I had my wisdom teeth taken out no big deal and I wore the neck garment on during the night. After the third day the swelling was noticeably going down daily. I was no longer wearing the neck garment after the second week and shortly after Dr. Laverson took the stitches out. By the beginning of the third week I was already going out on the town with a bit of swelling noticeable only to me. I looked a lot better and my attitude reflected it. I still look like myself after my surgery, but better. I am extremely pleased with the results and feel conferrable with taking pictures, look better in sunglasses. I feel like the paper bag mask has been lifted off my face. I thank Dr. Laverson and his staff for changing my life. o Nick J. o San Diego, CA
I went to see Dr.Laverson for botox and I was apprehensive as my first experience with botox and a so-called "professional" was awful. I was in so much pain during and after the procedure I couldnt believe women actually did this to themselves on a regular basis. A year later I decided to give it another go.. I sure needed it! haha. With much MORE research (this time) I went with Feel Beautiful & Dr.Laverson. Everything was different this time! The Dr. made me feel at ease and comfortable, I didnt even flinch!! It was awesome, I could not believe how easy it was. I called my mom right after and said "it was actually delightful!" Dr.Laverson's professionalism and bedside manner along with their amazing facility, decor and helpful staff, I am recommending FeelBeautiful to everyone I know! Dr. Laverson is all about the patient and I will be back! o Lauren B. o San Diego, CA
I have always disliked the appearance of my nose. I was never made fun of or ridiculed for having a funny-looking nose I simply just didn't like it. I didn't have a crooked nose, one with a large bump, or even a deviated septum, which is one of the reasons I opted to wait on getting a Rhinoplasty. However, the biggest reason I waited was because I was frightened that just 'any' Plastic Surgeon could potentially ruin the appearance of my face and make me look even worse. I like to consider myself a fairly experienced Aesthetic Nurse whom has worked in the industry for over 11 years and around many different Surgeons. I didn't even start considering a Rhinoplasty until I began working with Dr Laverson. I would see patients in his offices with such outstanding results that I began thinking more frequently about getting my nose modified. I would watch him at work; his touch was so delicate and he was so precise. He has a standard above all and an amazing eye for beauty. It didn't take long to convince myself that Dr. L was the perfect Surgeon to refine my nose. It all happened so fast that the next thing you know I was waiting at the Surgery Center to get my new nose. The recovery from my surgery was easier than I could have ever imagined. I had the procedure done on Friday and was back to work on Monday. My swelling and bruising was so minimal that people who underwent Rhinoplasty surgery elsewhere were in complete shock; this is simply a testament to Dr. Laverson's tender touch during the entire procedure. In the weeks to follow I had many long-time clients who could not pinpoint what was 'different' about me. I constantly got asked, 'you look amazing, what have you done differently?' It wasn't until I advised them that Dr. L had refined my nose that they actually noticed the difference. The change wasn't obvious but the change was beautiful. I love looking in the mirror now thanks to Dr. Laverson's precision, eye for beauty, and tender care. I am thankful to work with such a talented Plastic Surgeon! o Amanda P. o San Diego, CA
I had rhinoplasty 2 months ago and I LOVE MY NEW NOSE!!!! Dr. Steve Laverson is such an amazing and artistist plastic surgeon. He makes you feel completely comfortable and provides step by step details on what he's going to do. During my consultation, he did little measurements and even drew out my nose. He is super patient and answered all of my questions (believe me, I had a lot!!) I visited about 5 other plastic surgeons and he had the best before and after photographs of everyone I saw. I had a very specific look I had in mind for my nose (kate beckinsale) and he gave me exactly what I wanted. The day before my surgery, he called to check up on me. After my surgery he called a few times to make sure I was recovering well. He even gave us his cell phone number so we could reach him at all times. To me, that was a step above and beyond what I could've asked for. He insists on seeing me every couple of weeks to see how I am healing. His staff at the Carlsbad office is awesome and make you feel at home!!! I would highly recommend him to anyone who is ready for a life changing experience!!! o Andrea L. o Carlsbad, CA
I recently had a breast reduction done and I love my results. Dr. Laverson and his staff made me feel very comfortable. If I had any issues, whether they were big or small, I was able to go in and have it checked out that day or within 24 hrs. Every time I walked into the clinic, I was greeted with a warm welcome and such respected I loved going to my appointments. I truly felt like everyone loved what they were doing and appreciated making others feel beautiful. Dr. Laverson is an amazing doctor who takes the time to ensure that you have great result. I highly recommend him for any procedure!! I am thankful that I chose this office. o Cassandra A. o Oceanside, CA
Cannot thank Dr. Laverson enough for my recent procedure - a revision breast augmentation. I had done my homework prior to my visit so I knew that Dr. Laverson was the right choice for me. The entire office staff was accommodating, helpful and friendly. I couldn't be more pleased with the results. My first augmentation was too big for my frame and I wanted something more natural looking. Dr. Laverson recommended a lift as well as the revision and it was the right decision. I am 3 weeks post surgery and Dr. Laverson's artistry is nothing short of amazing. I know that I will be happy with my results for years to come. They are the perfect size and perfect placement and my incisions are healing nicely. I would recommend Dr. Laverson to my friends and family. Thank you for making my procedure a success! o Emily L. o Rancho Santa Fe, CA
Dr. Laverson and his staff at Feel Beautiful and the staff at the Surgical Center of Encinitas performed my breast augmentation surgery just last week. I am SO pleased with the entire process from the consultation to my recovery. Everything was effortless on my end and I felt so at ease. I communicated with Amber through email and telephone scheduling my consultation and putting my deposit to secure the surgery center just a week following my consult/pre-op. She was so sweet and friendly- politely answering my MANY questions. Dr. Laverson is truly gifted! He knew EXACTLY what I was asking for and he delivered those results flawlessly. I am so happy with my new breasts. He was very attentive and professional. I knew I was in good hands! It was a huge surgery for me and now that I'm in recovery, he still checks on me and is closely monitoring my progress. He is a perfectionist and his work shows for it! :) I would recommend anyone interested in breast augmentation to go talk to Dr. Laverson. You won't be disappointed!! o Stacey T. o Carlsbad, CA
I cannot wait until I have my breast augmentation revision with the fabulous Dr.Laverson in February, he is very harm hearted, honest, intelligent in what he does best cosmetic. his staff is super top notch and he speaks with all honesty. That was a no brainer to not come with him you have to absolutely trust the person with your life and my husband and I totally did. I love love love the feel beautiful staff. Xoxo Jessica Zamora. o Jessica Z. o Carlsbad, CA
Dr. Steven Laverson and his staff at the gorgeous, sparkling clean Feel Beautiful facility are the ultimate professionals. Cherise, at the desk is so friendly and informative. I have had several procedures so far & am extremely happy with my results. My results are natural and hardly noticeable, other than receiving comments like, 'Oh my gosh, you look wonderful!' Dr. Laverson doesn't over do - his skillful use with injectables are amazing not to mention the pain is greatly reduced by his numbing technique. He does magic with the needle. The perfect amount never too much. Dr. Laverson did my lower Bleph that is perfection. He lifted the muscles under the cheek bones a bit as well. I'm thrilled with the outcome. Thank you for taking such great care of me. o C K. o Rancho Santa Fe, CA
Where to begin? The front desk staff are incredibly nice and friendly and welcome you with smiles. Jennifer has to be the sweetest thing. Don't get me wrong, they're all so nice! And Dr. Laverson is just the best! He's so meticulous and wants to make sure you're happy with the result. I changed my mind three times before finally choosing my implants, that was the morning of my surgery! He wasn't upset even a little, just wanted to make sure I was happy. I've never had surgery before and the staff at the surgicenter was amazing. I was super nervous about going under and I wish I could remember his name, but the anesthesiologist was so funny, I was out before I knew it. Lynette was my nurse in recovery and was so helpful when I was super nauseous waking up. Overall there's not one negative thing that I can say about my entire experience!! I'll post again about the results, which I'm sure will be phenomenal! Just want to say a huge thank you to the whole staff!!! I recommend this facility for any of their services! • • disappointed that you didn't follow up with these… Read more • o Amoreena B. o San Marcos, CA
I had a great experience at Dr. Laverson's. He is very professional and doesn't try to "sell" you on alot. His staff is very friendly and go out of their way to make you feel good about being there. I turned a frown upside down with corner lip lifts. He really took his time and I recovered very quickly. Glad I went, definitely recommend him. Public Comment Direct Message • o Marie G. o San Diego, CA
I always say that Dr Laverson has the hand of god. Flawless Botox work, I always look natural, never frozen. Which is an impossible task. He always has snotty staff that remind me of mean girls in high school, but the work he does MORE than compensates for their attitudes. (I expect to be treated well any place I'm a customer, of course. But this man is TALENTED!!!) I honestly can not say enough nice things about him. Will be scheduling more procedures with him shortly. As long as he is in practice I will be a patient! Public Comment Direct Message Thank • o Bella S. o Carlsbad, CA
I've been putting this review off for far too long, mostly due to my own apprehension to "put it out there" that I've had work done. But you know what?? I've spent 47 years eating right and working out...and after seven babies, I feel I can say with confidence that I DESERVE to have had this procedure done to correct what nature gave me/took away from me. After spending literally YEARS debating this issue in my head, I finally decided to have my "trouble areas" (which had been with me essentially since birth) addressed with liposuction. I had consultations with several different PS's throughout the county over the course of the past year, but none even came close to making me feel as positive and confident as Dr. Laverson did about this surgery. I knew right away when I met him that I would be scheduling ASAP, which I did by phone the very same day, after discussing it with my husband. Jennifer was so awesome, and was able to get me in just six weeks out. I was so excited! Cut to surgery day (no pun intended), I woke up before the sun in my hotel room, less than five minutes from the office. I had decided a few days prior to book a room, rather than fight commuter traffic from Oceanside down to Sorrento Valley. So glad I did, as it set the tone for a stress-free day, and my hubby would later Uber down and drive me back home in my car. Dr. Laverson and his whole staff made me feel so comfortable and at ease throughout the whole experience! I was not even remotely nervous or concerned, but felt invigorated and empowered by it. I woke up from anesthesia with little pain and no nausea, just very groggy, which is of course typical. A few hours later, I was released and on my way home. By the time I reached the comfort of my sofa, the pain meds had started to wear off and I was feeling a bit uncomfortable. So my better half gave me a dose of Percocet, which Dr. Laverson had prescribed at my pre-op visit. Within minutes, the pain was gone and I was fast asleep. I woke up the next morning feeling stiff, but in no pain. I never took another dose of the Percocet, again. Of course, whenever you have a procedure such as liposuction done, you must wear the dreaded surgical garment. I'm not going to lie, they are very tight and restrictive, but they are there for a reason. Thankfully, I only had to wear mine (which went from just below my breasts to below my knees) for the first three weeks. I was so relived when I went back for my second post-op, and Dr. Laverson said I could forego that Chinese torture device! I am now almost three months out from my surgery, and am SO very happy and satisfied with my results. And for the first time in my life, I feel confident wearing yoga pants and skinny jeans, without the need for Spanx underneath! I definitely believe I chose the right surgeon, without a doubt. And when the time comes and I've saved up enough to have a (much needed) tummy tuck, you can rest assured that it will be Dr. Laverson doing it! So, THANK YOU to everyone at Feel Beautiful Plastic Surgery, you are all just amazing!! o Melinda E. o Oceanside, CA
Recently got measured at Victoria's Secret and Drum Roll..... 34DD... Can I get a Woot! Woot! I've waited TWO DECADES to finally have my breast surgery. See, I have no problem getting fat sucked out of me, but had issues with having anything put IN me. Hence, the long wait for a breast job. Throughout that time I've consulted with several plastic surgeons in different states (Military Spouse) for a breast job and not once have I felt like "This is the ONE" until I met Dr. Steve Laverson. The Feel Beautiful staff are fabulous: Sam, Alexis, and Jennifer. The are so sweet and will make you feel so comfortable and special. Everyone in the office has been nothing short of spectacular to me. I admire and have the utmost respect for Dr. Laverson. He has such a gentle and caring vibe about him. Yet I could tell he's a very passionate and meticulous surgeon which I can appreciate with me being in the medical field myself. Zen. That is the word I'm searching for. Dr. Laverson has an all Zen aura. He is a beautiful person inside and out. Dr. Laverson is also the bomb and now I'm going to tell you why. This man has given me my shape back. I used to be a hot looking thing back in the day, but after having four babies back to back, I stretched out, widened out, and could not lose the excess jiggle on my hip and thigh areas. Not to mention all the junk in my trunk. Now, I'm Loving my Double D Twins, but I am Over the Moon about what Dr. Laverson did with my lower body. It's like he shaved off all the excess fat off my hips, thighs, and butt. I don't know what kind of lipo technique Dr. Laverson did, but his technique is pure diamonds, gold, and platinum all rolled into one. I have had lipo done twice before, (as a matter of fact, Dr. Laverson corrected a couple of issues from my last lipo procedure) but none of the past two surgeons are even in Dr. Laverson's league. No competition. He's like a plastic surgeon ninja: quiet, reserved, intense, on point, and just about his business in the surgery room. You know how folks say,"This food was cooked with love"? Well, I feel that Dr. Laverson performs all his surgeries with love. He is the best. Point blank. Schedule your consultation right now and see for yourself. Feeling & Looking Beautiful, Teresa M. o Teresa M. o Fallbrook, CA
If you're looking for a dark spot corrector product that truly works to remove all types of skin blemishes, please go see Dr Steve Laverson for the "Gold" cream. I had tried all expensive products known and discovered that the "Gold" cream clear up dark spots (age spots/sun spots), acne and acne blemishes in as little as 3 days. I've noticed 99% the dark spots have vanished all over my face. The "Gold" cream is absolutely amazing! o z p. o Vista, CA
He is amazing I just got my boobies done and they look so good. The front desk staff is so nice and sweet, the doctor took his time with me and answered all the questions I had, he called me daily to make sure i am doing ok. He is the best and would recommend him to everyone. o Sam B. o Moreno Valley, CA
Legendary service! Dr. Laverson is both professional and honest. He is very considerate of your thoughts, feelings, or concerns and treats you as a valued person and not as another "project". He is not only a surgeon but also an artist with an eye for beauty. He truly wants the very best for his clients and his attention to detail reflect his passion. His staff are all very kind and greeted me with a smile at every visit. Charise and Courtney always made me feel comfortable and welcomed. At the day of my surgery, Nurse Robin and Dr. Landon made me feel as a VIP as they were both so kind and caring. I was greeted with warm blankets, a warm bed, and a warm dressing gown. My garment bag even had my name hand written in calligraphy by Dr. Laverson himself. It's the little things that make a client feel both so special and so well cared for. The facility is absolutely beautiful, ornate, and spotless. Dr. Laverson performed my breast augmentation and the size is a perfect fit for my body type (and my husband loves them too!). I would highly recommend Dr. Laverson to my friends and family as I am confident they would be in the best of hands. o Michelle M. o Poway, CA
Dr. Laverson is AMAZING !! I have been his client for over 5 years and I can honestly say that he is TRULY a professional- he is kind, warm AND a perfectionist. I recommend him to EVERYONE i know !!!! o Amy D. o Carlsbad, CA
Dr. Laverson is extremely cautious about his work. He is very honest about the benefits and drawbacks of each procedure and takes his time explaining the process. I had neck and upper face lift and have had a very natural looking outcome that took years off of me. He even got rid of the "resting bitchface" frown that can develop with age/gravity. I would not go to another doctor. I referred my daughter to him for arm/leg lipo and she loves the results. His followup is great and he is very available to respond to questions and concerns. He has a private operating room that he is meticulous about maintaining to prevent infection. If you are concerned about getting the best possible outcome, I recommend Dr. Laverson. o Allyson V. o Carlsbad, CA
Dr Laverson did a tummy tuck for me this past June. I cannot tell you how happy I am and how amazing the whole process was. I would do it over in a heartbeat. From the friendly office staff to the nurses, and not to mention how great Dr Laverson was. He took his time and made sure I got the best result possible. My new tummy is amazing, and my new found confidence is priceless. o Tiana C. o Irvine, CA
Dr Laverson and his team are AMAZING! I did extensive research, interviewing the top rated doctors. Choosing this team was one of the best decisions I have ever made. The administration team (Jennifer and Allie) is friendly, efficient and just lovely to work with. Dr Laverson, Oh My Gosh! He is a master artist and perfectionist. And he cares - taking the time to fully advise the options, including not doing anything! -{He had his work cut out for him with my case. 9 years ago I had a breast augmentation after nursing my children - that surgeon in Missouri thought I would appreciate waking up to his making me a GG (never even heard of this gargantuan size) instead of the C I requested and sized for.}- The surgical center staff said Dr Laverson took extra time and care during the procedure to remove all of the scar tissue from extensive capsular contraction. The surgical center is excellent as well. And the follow-up care has been equally thorough and caring. My 9-year-long feelings of depression are gone! I LOVE the results! I could not be happier!!! Thank you Dr Laverson and your team! o Desiree K. o Carlsbad, CA
I can not say enough good things about Dr. Laverson. Very thorough, very knowledgeable, very compassionate and very honest in the preparation for my lip lift procedure. During the post operative care, Dr. Laverson and his staff were very attentive to any questions or concerns I had and addressed them with positive reassurance. With the well planned procedure, the result is on point. I look forward to working with De. Laverson and his staff again in the near future. o Summer Z. o Carlsbad, CA
Dr. Laverson is the best. I highly recommend him to anyone. He takes his time really understanding what you want to feel beautiful. My wife had a procedure done and he even let me stay with her in the operating room the whole time. He truly wants everyone to be happy with the results etc. He even came into his office on a Sunday to check the healing process to reassure my wife and I everything looked great. We love him! o Keaton M. o Encinitas, San Diego, CA
I am absolutely thrilled with my results. I had my tummy, armpit/bra fat and jawline, neck fat contour and a mini tuck in my bikini line that tightened up my lady area in the MOST amazing way. I am 51 years old and I feel like I am 25 again. What Dr. Leverson did for me has been life changing. I drove two hours for each visit and I was so happy to do so because I was treated with such detailed attention and care. I felt like I really, really mattered and that is so important to me. What I really liked about Dr. Laverson is that he is so micro detailed about the procedures, options and what the realistic results would be and what my expectations were. Moreover than that he truly, truly wanted me to have the best and most perfect results possible and is willing to revise and make corrections if necessary and that was very, very comforting because during the healing process it can be scary to see your body distorted with swelling and bruising. You really can't make a judgment until all the swelling is gone which is at least three months for me and it's really hard to be patient but it is a process. My body swells for a long time but I invested in a compression garment for my legs to keep the blood flowing and it really helped. I also want to thank the staff for all their patience and care. The OR staff was absolutely amazing and comforting thank you so much for that since I suffer from panic attacks in hospital settings. I can't say enough about what Dr. Leverson did for me. Thank you!!! R. Grimes Public Comment Direct Message o Escondido, CA
Dr. Steve Laverson's work is phenomenal. Years of experience have perfected his craft. He is caring enough to continue follow-ups with me months after my breast augmentation just to ensure that his work is nothing less than perfect. His hard work and aim for a flawless outcome have resulted in my five-star satisfaction. My family and I will be going back to him for any future work we want done. o Nicole Y. o Midway, San Diego, CA
Dr Laverson made my decision to get a breast augmentation and lift an easy one. I had been to another surgeon who said it could not be done, but Dr Laverson was confident that I would like the result and he was right. I am now 10 months post-op and my scars are almost invisible and my breasts feel so natural. Very pleased! o Jessica P. o El Cajon, CA
Just had breast augmentation and lipo on my inner thigh and love handles Dec.22 2011. Since I have been coming into Feel Beautiful I have never had such an outstanding Dr. in my life! I have been one of those people who has always had trouble losing weight and most of all been teased about it so trying to fight the gene pool and not getting the boobs like the rest of the girls in my family I finally turned to plastic surgery, one of the best decisions of my life! Dr. Laverson has made such a big impact on my over all out look on life and the way I feel about myself. He has been the best Dr. I could of ever asked for, from the time I first walked into to office to this day. Any problems I have had or concerns I have had at the drop of a dime he was there to help, give advice and make sure I was happy. Again I don't believe anyone could find a better Dr. or staff as the ones I have found at Feel Beautiful! o Andrea L. o Oceanside, CA
I have never been so happy. I can't say enough positive things about my surgery. Dr Laverson and Ashley were amazing, caring, professional and the best surgical experience I have ever had. I have waited 15 years to have this delicate surgery. It was an emotional surgery for me and they were more than wonderful. I would recommend them to anyone. Just to add.. I have been in sales working with Plastic surgeons for over 15 years!! Dr Laverson is amazing. o Cheryl N. o Seattle, WA
I can't say enough wonderful things about Dr. Laverson! I had been contemplating breast augmentation for nearly a decade. After years of weight gain and loss due to a thyroid condition, my breast were deflated and saggy. Every surgeon I consulted with except Dr. Laverson said I needed a lift; that a breast augmentation would not be enough. Dr. Laverson was the only surgeon who felt that I could get away with a breast augmentation alone since I was willing to go with a large implant (650cc). He thoroughly explained his rational for recommending a breast augmentation without a lift. He could not guarantee that the breast augmentation would be enough to lift my saggy breast; however, he was willing to give me a periareolar lift should I had needed one without additional fees! His willingness to do whatever it took to guarantee a good result is what sold me. He spent plenty of time with me at my consultation and post op visits answering all my questions. I saw several high profile Beverly Hills plastic surgeons, but none of them made me feel like patient satisfaction was their top priority. Dr. Laverson is prompt to return phone calls, answer emails, and truly cares about his patients. He won't sell you on something you don't need. I'm about 14 weeks post op and I could not be happier!!!! My breast look better than I expected. Breast augmentation has changed my life in so many positive ways. I feel so much more confident about my body and it has even improved my relationship with my darling boyfriend. My only regret is that I didn't do this sooner! It was well worth the money and I would definitely recommend Dr. Laverson to anyone considering this procedure! • Direct Message o Susan B. o Escondido, CA
Dr. Laverson was very professional, calm, and polite. He has a very refined, artistic and sensible approach to surgical arts. He spent a great deal of time discussing my treatment options and I appreciate his honesty and logical advice. He is extremely professional, yet very kind and delicate with me and my lil bundle of nerves. While my treatments have greatly improved my appearance and confidence, they are still subtle enough that I look natural. I am really grateful for what he has done for me. Dr. Laverson also provided aftercare for the entire time that was required.I must also mention Receptionist Jennifer, Allie, Samantha and former nurse Amber were all very helpful, sweet, and provided much assistance beforehand. I have been treated like a valued, respected and welcomed guest by both Dr. Laverson and Staffs each time I have visited. o Chris W. o Clairemont, San Diego, CA
I love Dr Laverson. He's a perfectionist and an artist. He did a procedure on me about 2 years ago and when my body did something funny at the scar sight he took complete responsibility to revise it until it was perfect. Many doctors would charge additional fees for this, since it occurred through no fault of his own, but Dr Laverson cares more about the outcome than the fee. It's because of his true concern and excellent skill that he will be my surgeon for anything I may need in the future. Thanks Dr Laverson!! • Direct Message • o Brenda F. o San Diego, CA
Dr. Steve Laverson and his staff at "Feel Beautiful Plastic Surgery" are simply the best. Fast, friendly, efficient and very responsive to the needs of their patients. They quickly return phone calls the same day. Dr. Laverson knows his profession inside and out. His medical team is superior. Dr. Laverson took the time to listen and explain the procedure and didn't rush me through the process. He gave a detailed explanation of what to expect and gave honest opinions about treatment options. They exceeded my expectations. o Mike L. o La Costa, La Costa, CA
Dr. Laverson and the staff are amazing! This is my second breast aug and going into this surgery I was very anxious since I was disappointed from my experience with my first surgeon (in Sacramento 11 years ago). I have had two kids, breastfed both, and I am very physically active. My breasts had capsular contracture from previous surgery and were placed too high. I wanted a natural appearance, preferred avoiding a lift, but also didn't want to feel as big as I did because they were sitting up so high. Dr. Laverson took the time in consultations to hear my concerns as well as the staff through phone calls even when I was debating on sizes all the way up until the day of the surgery. He even called me the night before to talk more about it! I really appreciated how well they walked me through each step even though this wasn't my first surgery on my breasts. I did my research this time around as well, which I learned you should always do, and his experience and education is very impressive. If he can make me look amazing then I would definitely refer him to anyone else. I am not your typical flat A cup situation where you just put an implant in and out comes a beautiful result, this took some real talent to correct my situation! I will be going back shall I ever need any additional cosmetic surgery. Public Comment Direct Message Thank • o Jennifer W. o San Diego, CA
Dr. Laverson is a true artist!! He is very down to earth too and understands his patient's needs. He applies botox and fillers with absolute perfection. I would recommend Dr. Laverson to everyone!! The products they sell in their office are amazing. I see great results!! Sandy K. Public Comment Direct Message Thank • o H And J W. o San Diego, CA
Dr. Laverson is a top notch physician with an excellent bedside manner and impressive surgical skills. I've had one surgical procedure and several minor maintenance visits (Botox, fillers) with him, and I have always been thrilled with not only the results but also my entire experience with the office. The front and back office staff are awesome every time I go in. Dr Laverson only has to do my Botox once to get it right where other docs have usually needed to do one or two touch up appointments. And I was absolutely thrilled with my surgical results. I will be driving to Sorrento Valley although I live in Encinitas to follow him and his team. Great job, guys! Thanks for making me pretty. o Rebecca L. o Carlsbad, CA
Dr. Laverson and staff are incredible. I had my first Botox injection a few months back and Dr. Laverson was extremely precise and gentle. He walked me through every step of the process and was very patient along the way. Four months later I am just as happy with the result as I was after day 1. What is most admirable and important, is Dr. Laverson is so focused on not only improving or reconstructing the issues you come to him with but making sure you look natural as well. He is truly all about the patient and making sure you are happy. If you are a discerning individual who expects integrity and the best doctor and services in Southern California, visit Dr. Laverson at Feel Beautiful Plastic Surgery. o Christine N. o Columbus, OH
Legendary service! Dr. Laverson is both professional and honest. He is very considerate of your thoughts, feelings, or concerns and treats you as a valued person and not as another "project". He is not only a surgeon but also an artist with an eye for beauty. He truly wants the very best for his clients and his attention to detail reflect his passion. His staff are all very kind and greeted me with a smile at every visit. Charise and Courtney always made me feel comfortable and welcomed. At the day of my surgery, Nurse Robin and Dr. Landon made me feel as a VIP as they were both so kind and caring. I was greeted with warm blankets, a warm bed, and a warm dressing gown. My garment bag even had my name hand written in calligraphy by Dr. Laverson himself. It's the little things that make a client feel both so special and so well cared for. The facility is absolutely beautiful, ornate, and spotless. Dr. Laverson performed my breast augmentation and the size is a perfect fit for my body type (and my husband loves them too!). I would highly recommend Dr. Laverson to my friends and family as I am confident they would be in the best of hands. o Michelle M. o Poway, CA
I LOVE Dr. Laverson. His work is truly incredible! I love my breasts now. I really couldn't have dreamt of better results. He's a true professional and made me feel immensely comfortable. He takes his time with his patients and answers any and all questions. I'm not one to excessively call and obsess over things, but I know if I ever had a question, he would be readily available for me. I would absolutely recommend him to anyone looking for quality work from a qualified surgeon. • This customer has asked not to be contacted by business owners. o Michelle B. o Chino Hills, CA
This is not a procedure that is without some level of embarrassment and reasons to doubt yourself, but I must say that not only did every single person in Dr. Laverson's office make me feel completely comfortable and welcome, the results were amazing and Dr. Laverson's commitment to providing an excellent result is evident in the his work, post-operative care and follow-up appointments.Dr. Laverson is professional, kind, through and impeccable with his work and care for his patients. I appreciated everything about him and would absolutely go back to him. o Bobbi C. o Encinitas, CA
The Greatest!!! Dr. Laverson is always looking for a natural result; He is a man of high integrity and values. Dr. Laverson takes his time to make sure he understands his patients needs. I am delighted with my results. I would recommend Dr. Laverson to anyone without hesitation. He is the best Plastic Surgeon in the world! Lyn S. Carlsbad, CA
I am the father of a 15 year old female soccer player from Los Angeles. Recently we attended a College Showcase tournament in San Diego. While playing in her first game my daughter was kicked in the face and received a very deep cut from her eyebrow to the crown of her forehead (about 7cm or 3 inches). The cut was serious but our concern was cosmetic. If not treated correctly our daughter would be saddled with a large scar on her face for the rest of her life. San Diego is not our town and it was 5:00 pm on Friday. After a quick series of phone call we were directed to Dr. Laverson. The absolute best thing that could have happened! Dr. Laverson dropped what he was doing with his family and came right in when he was told there was a 15 year old female with a rather bad facial cut. Dr. Laverson is an artist and those aren't my words, but the words of Dr. Michael Persky here in L.A. (The Dr. who removed the sutures). Dr. Laverson took his time, and went above and beyond. A wonderfully charming guy with great surgeon's hands. Our daughter has virtually no scar (one laser treatment will dissolve it completely). We as parents could not be more grateful to have been referred to such a fantastic Dr. The guy is the absolute miracle worker. Complete confidence in anything he would do. o Adam C. o Westlake Village, CA
I had a great experience at Dr. Laverson's. He is very professional and doesn't try to "sell" you on alot. His staff is very friendly and go out of their way to make you feel good about being there. I turned a frown upside down with corner lip lifts. He really took his time and I recovered very quickly. Glad I went, definitely recommend him. o A G. o Encinitas, CA
I can't say enough about Dr. Laverson and his staff, truly a professional but friendly, office. I had a lower lift with laser around my eyes and mouth and the results are INSANE. BUT, for me the Laser is a unique recovery. My only disappointment was not having a full comprehension on the recovery time. Lots of work for a few months but the results are Making worth it!! He will pick up his cell and talk to you Anytime you have a question, he and his staff make themselves available. I really appreciate there time and energy they are Wonderful!!! o Cat M. o Bonsall, CA