Embracing change: The most effective cosmetic procedures to address midlife beauty concerns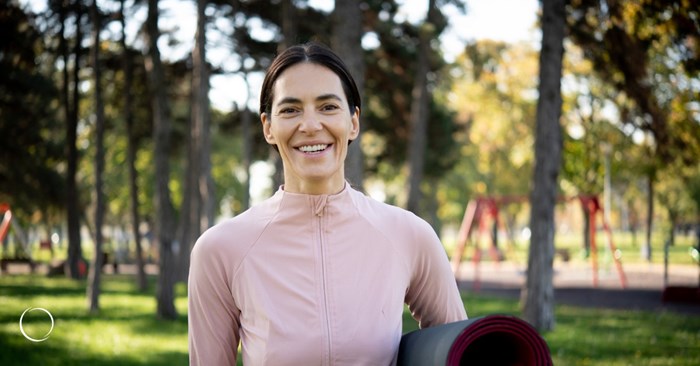 If there's one thing we can't escape in life, it's the process of growing older. While we gain wisdom and experience as we journey through life, our faces and bodies will also begin to show the effects of aging.
This can be of particular concern for women as they begin to blossom into midlife and start to notice visible signs of aging. Whether it's fine lines, crow's feet or a simple lack of radiance, it can be a frustrating experience that can damage their confidence.
And while we may be tempted to ignore or push back against these midlife beauty concerns, the most beneficial step can be to embrace them as part of the process of aging gracefully. This idea may seem controversial or confusing to many, but it is a key method of regaining self-confidence and maintaining it as we advance through life.
One area in which we are seeing promising advancements in reversing aging and addressing beauty concerns is the field of plastic surgery. In the past, plastic surgery has been used to address an insecurity later in life rather than as a preventative measure, but this perspective has evolved alongside our idea of what it means to age.
To give us a better perspective on our shifting ideas around aging and how to best address midlife beauty concerns with plastic surgery and noninvasive options, we've tapped into the expertise of Manish Shah, MD, FACS, and Carolyn Chang, MD.
Our changing perspective of aging
While beauty concerns around aging were once considered a taboo topic that was to be addressed only when the physical signs were too much to ignore, our perspective around this area has evolved over the last several years.
"Over the last decade, women have become more proactive and preventive in their approach to combating aging," said Chang.
Rather than focusing on solving a problem, our view has shifted more so towards embracing the process of aging while also working to prevent the visible effects. This process involves a proactive approach to addressing these concerns, combining both surgical and nonsurgical procedures and practices to achieve the desired long-term result.
In addition, we've seen a trend that women are now much more likely to outwardly discuss their experience with plastic surgery and other procedures in this field. The topic itself has become less of a whispered conversation and more of an inclusive discussion, further bringing the idea of addressing midlife beauty concerns to the forefront.
Popular procedures to address midlife beauty concerns
While there are many popular procedures to address aging within the field of plastic surgery, there are several that remain standout options for the Generation X. Many of these procedures involve the face, as it is one of the first places to show aging.
"As my practice focuses exclusively on facial surgery, I am getting lots of requests for mini facelifts and lip lift surgery from Gen X patients," said Shah. "As a Gen Xer myself, I can look in the mirror and see the changes that my face has undergone in the last several years."
Chang takes this idea even further, focusing on the popularity of a new multimodal approach to addressing midlife beauty concerns.
"Demand for facelifting is increased at these earlier ages," said Chang. "And with increased print and social media coverage of the possibilities and ideals, there is more interest in a more maximalist multimodal approach to prevention, incorporating smaller procedures such as blepharoplasties, lip lifts and lateral brow lifts in conjunction with their noninvasive fillers, Botox and laser regimens."
Another popular method of addressing midlife beauty concerns is through a regimented skin care routine. By adding a variety of scientifically proven anti-aging products, such as SPF, retinol and topical vitamins, the signs of aging can be better prevented in the long term.
In addition to these more common procedures and anti-aging practices, there are a few other options that both of our experts would recommend.
"While it is important to use SPF, retinol and topical vitamin C, women in the Gen X group are starting their perimenopausal transition," said Shah. "Microneedling, RF treatments and fractional laser resurfacing treatments become even more important for maintaining a youthful appearance."
Looking forward to new upcoming treatments available in this area, the future is bright.
"I believe that the field of regenerative medicine will be providing patients with a variety of treatment options in the future to address aging concerns," said Shah. "We are currently using growth factors in blood and fat to help rebuild and support damaged skin and regrow hair. As more data emerges from this field, better treatment options will allow patients to biohack their aging process more effectively."
Tips and tricks to maximize your results
If you're interested in pursuing plastic surgery or other noninvasive procedures to address your midlife beauty concerns, there are some key tips and tricks to keep in mind to maximize your experience and your results.
Start it early
So many women think that they don't need to start considering anti-aging procedures or regimens until they actually see the signs of aging. However, it pays off to start early.
"Patients that address their aesthetic concerns regarding facial aging earlier rather than later reap the rewards for longer," said Chang. "Patients that have facial surgery slow down the development of further signs of aging in the future and maintain a youthful look for longer. So not only do patients get an immediate effect, but they reap the rewards for the next decade."
Take care of yourself
While plastic surgery might seem like the best or only answer to addressing midlife beauty concerns, the truth is that a lot of it can be done from the comfort of your own home.
"It is my firm belief that aging well starts at home," said Shah. "Self-care, healthy eating, use of supplements, quality sleep, use of SPF, hydration, etc. all lead to better aging and a more youthful appearance."
Less is more
When considering plastic surgery to combat the signs of aging, it's easy to fall into the trap of jumping right in and thinking that you need every procedure out there to maintain your youthful appearance. The truth is, in fact, the opposite!
"I always advocate for 'less is more' when it comes to your face," said Shah. "Making small changes every few years to keep things fresh helps patients to age well without looking like they've had plastic surgery."
Don't forget to rest
As with any surgical procedure, one of the most important aspects of recovery and maximizing your results following plastic surgery is to rest.
"I have found that the best surgical results always happen to the patients who take the time to keep themselves as healthy as possible," said Shah. "They tolerate surgery better, heal faster and make better collagen which leads to better outcomes."
There are plenty of options for midlife beauty concerns
When it comes to aging, none of us are immune. As the years go by, our bodies will naturally change, reflecting our wisdom and amazing life experiences. However, this doesn't mean that you're stuck on this path or can't address the signs of aging that you begin to see over time.
There are plenty of innovative procedures, from surgical to minimally invasive, available within the field of plastic surgery that assist you in effectively addressing these midlife beauty concerns, helping you to age well and retain your sense of confidence.
To find a qualified plastic surgeon for any cosmetic or reconstructive procedure, consult a member of the American Society of Plastic Surgeons. All ASPS members are board certified by the American Board of Plastic Surgery, have completed an accredited plastic surgery training program, practice in accredited facilities and follow strict standards of safety and ethics. Find an ASPS member in your area.