Listening to experience: The importance of patient reviews in plastic surgery research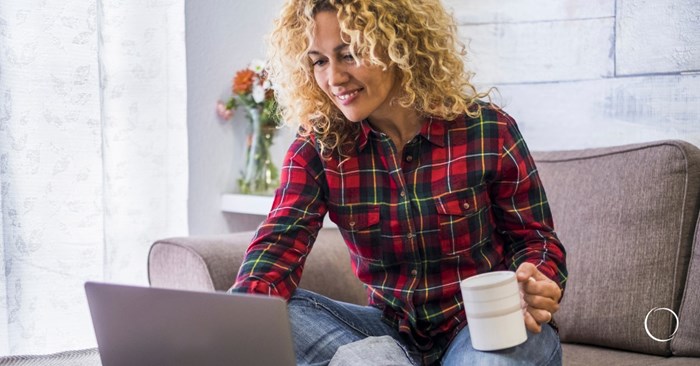 When considering a plastic surgery procedure, there's no doubt that you've spent a considerable amount of time doing your research. From searching for before and after photos to reading surgeon reviews to simply looking at a practice's social media, there are plenty of places to check when doing your due diligence. But with the ease of access to information in this new digital era comes room for error and misinformation.
Which resources, if any, are the best to consider? Are there any that you should avoid? How do you determine if a review is accurate? To gather further insight into the importance of patient reviews, red flags to look out for and resources to consider, we've tapped into the expertise of Arthur Perry, MD, and Sarah Hagarty, MD.
The importance of reviews in plastic surgery
Reviews are becoming more commonplace in every industry, from evaluating restaurants to choosing a car wash to deciding on the right college to send your kids to. This is especially true in plastic surgery when it comes to both surgeons and procedures.
And while word of mouth has been a traditional source of authentic patient reviews, the new digital age has provided a more accessible platform for both authentic and inauthentic reviews within this field.
"Reviews should not be the only way you research your plastic surgeon – there is value in it, but also limitations," said Hagarty.
In other words, reviews can be a helpful tool but should be taken with a grain of salt or combined with other research techniques.
"While reviews are increasingly common in evaluating everything from restaurants to locksmiths, they are fundamentally flawed when evaluating plastic surgeons," said Perry.
It's become a bit of a routine for surgeons to ask their patients for reviews post-procedure, which can lead patients to feel coerced into writing a favorable review.
"Surgeons also commonly engage companies to cull reviews for them," said Perry. "Some of these companies have the ability to reject unfavorable reviews. This skews reviews in favor of the surgeon and invalidates them as an unbiased source of information."
While the field of patient reviews may be questionable as a whole, it is here to stay. One other source of valid reviews is trusted doctors, such as other surgeons or general practitioners.
"Asking another surgeon, like a general surgeon or a surgeon in another field, who they would recommend or talking to those in the hospital community will give you an added insight into a person's character and reputation," said Hagarty. "That's probably just as valid as patient reviews or even more so."
The tried-and-true method of word of mouth is another great way of sourcing accurate reviews. Ask friends, coworkers, neighbors and other trusted individuals within your circle for a recommendation. You may be surprised by how many of your friends and acquaintances have had the procedure you are looking into or know someone who has that you can talk to.
A fantastic source of information to consider is the use of official boards and accreditation services, such as the American Board of Plastic Surgery (ABPS). They can validate the education and accreditations of a surgeon and can be easily accessed online. You can also verify a surgeon's license online through a simple search that is accessible by individual states.
"This doesn't guarantee that the surgeon will be amazing and that you'll love them, but it's a great place to start," said Hagarty
How to best critically read and evaluate reviews
When reading patient reviews, there are a few key practices to keep in mind to make sure that you are evaluating them properly.
Skip the extremes
Just like any other business, surgeons will more than likely have reviews that range from extremely negative to extremely positive.
"Like evaluating restaurant reviews, it is probably fair to disregard the extremely negative reviews and also the drooling excellent reviews," said Perry.
Look for concrete examples
One of the easiest ways to find a true review is to keep an eye out for concrete examples rather than generalized feelings.
"Most of the time, real reviews include specific details, like what the surgery meant to them, what the surgery was for, some of the challenges they've faced and why they got to the point of wanting the surgery," said Hagarty.
Take a look at review dates
When keeping an eye out for false reviews, one easy way to sort them out is by looking at the date in which they were posted.
"Look for multiple reviews from the same date," said Perry. "That usually means they were culled by outside companies and released on the same date."
Double-check their accreditations
While a surgeon may have a series of glowing reviews that paint them in an excellent light, it's always best to go back and double-check their accreditations.
"Most surgeons will have this on their website," said Hagarty. "If it's not there, that's another avenue to do some research on your surgeon."
Keep an eye on their track record
On top of double-checking their accreditations, it's always worth taking a closer look at where they've been.
"Look at the surgeon's track record," said Hagarty. "Have they been at multiple different places every couple of years or at the same place? That has value, too, especially if they've been across multiple states - people can lose their licenses or privileges in one state and move to a new one. Unfortunately, it's not always checked."
Making an informed decision when choosing a surgeon
Remember, when it comes to considering a plastic surgery procedure or surgeon, patient reviews are a great place to start. And while this field as a whole is leaning on questionable, there are easy ways to make sure that the reviews that you are reading are accurate and factual.
And if you are still feeling a little stuck, you can always contact the American Board of Plastic Surgery or the American Society of Plastic Surgeons for more information on licensing and accreditation.
To find a qualified plastic surgeon for any cosmetic or reconstructive procedure, consult a member of the American Society of Plastic Surgeons. All ASPS members are board certified by the American Board of Plastic Surgery, have completed an accredited plastic surgery training program, practice in accredited facilities and follow strict standards of safety and ethics. Find an ASPS member in your area.