Your consultation checklist: Essential questions to ask before your plastic surgery procedure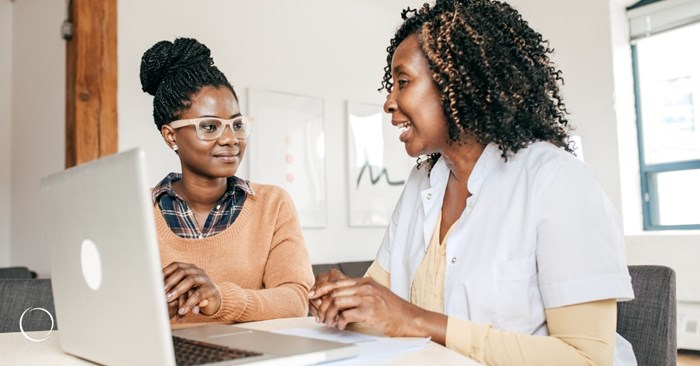 When considering a plastic surgery procedure, we often forget to think about the number of steps that it takes to get there. From finding the right surgeon to researching the right procedure to getting through the consultation, there are so many pieces of the puzzle to set you up for true success and amazing results.
For those patients who are ready to take the plunge into a procedure, it can be confusing to determine where to start. Where should you look for information about the procedure and potential surgeons? Where should you not look for information? What questions should you ask during a consultation?
To help you on your journey toward finding the right plastic surgery procedure and surgeon for you, we've tapped into the expert insight of Patrick Gerety, MD, and Russell Babbitt, MD. Keep reading to discover how they'd recommend starting your research, key questions to ask before your procedure and other essential tips and tricks.
How to start your research
One of the most important parts of deciding whether or not to pursue a plastic surgery procedure is researching the procedure itself and looking into potential plastic surgeons. While the internet may feel like a great place to start, it can be a mix of true information and misinformation.
"The instinct is to go to social media or Google and narrow it down that way," said Gerety. "This isn't necessarily a great idea. I'm leaning hard on starting with a personal recommendation. I personally think that this is the number one way to do it."
While personal recommendations are the perfect starting point, one of the first places many patients will use to start research is a simple Google search.
"Google is the obvious first thing many people will turn to when looking into plastic surgeons, and that's a great place to start," said Babbitt. "I recommend compiling a list of surgeons in your local area, and then go through the list and see which ones of those surgeons are certified by the American Board of Plastic Surgery."
Another popular place to look for information about plastic surgery is via social media. While it may be a great resource for quick access to info and images from patients and surgeons worldwide, it shouldn't be your end-all source of information.
"Don't choose a surgeon because they have a funny Instagram feed, engage in tomfoolery on Snapchat or because they show pictures of themselves schmoozing with celebrities," said Babbitt. "Your goal is the best possible result, so you need to find a surgeon that can show consistently good results over time, with good long-term follow-up photos."
And while social media shouldn't be the end-all-be-all for finding your plastic surgeon, it can be a tool for researching surgeons and procedures as well.
"Social media, for all its problems, can also be an excellent place to get information, especially about specific surgeons and procedures," said Babbitt. "Local beauty and fitness groups on Facebook often have whole threads dedicated to who you should – and shouldn't – go to!"
For patients who are interested in a more in-depth source of information, both of our experts recommend the website of the American Society of Plastic Surgeons.
"The ASPS website is a great way for patients to access information about plastic surgery and surgeons," said Gerety.
Key questions to ask before your procedure
When determining whether you would like to pursue a plastic surgery procedure with a particular surgeon, there are several essential questions to ask both yourself and your surgeon.
Are you a board-certified plastic surgeon?
Easily one of the most important questions to ask your surgeon is whether they are board certified by the American Board of Plastic Surgery.
"Not cosmetic surgery, not gynecology, not 'double board certified' in two things that still aren't plastic surgery," said Babbitt. "Certified by the American Board of Plastic Surgery – period. That is the only way to ensure that the surgeon you choose has met the incredibly strict and specific requirements to become a plastic surgeon."
How often have you performed this procedure?
When it comes to pursuing a plastic surgery procedure, always consider how familiar the surgeon is with the procedure itself and how often they've performed it recently.
"You don't have to be the busiest surgeon to do a good job, but you want to get a sense of whether that surgeon is doing that specific procedure frequently," said Gerety.
What are the risks involved with this procedure?
One potentially scary part of a consultation is discussing the risks associated with a procedure. By knowing the risks of any given procedure, you can prepare ahead of time and set yourself up for a successful recovery.
"You have to tell them about the risks," said Gerety. "That prepares them for any bumps in the road."
Are there any recommended alternatives to this procedure?
Something many patients forget to ask about any given procedure is whether there are alternatives available. Whether it's something noninvasive or another surgical option, it's always useful to know which resources and procedures are available to you to achieve your desired results.
Will you be performing my procedure? If not, what parts do you delegate to someone else and why?
To the surprise of many patients, it's not always the surgeon that they meet with during their consultation that will perform their actual procedure. Make sure to ask this question ahead of time so that you can ensure that you are comfortable with those who are performing the procedure.
Do you use the same surgical team for every procedure?
Another essential question to ask about day-of procedures is whether the surgeon uses the same team for every procedure. This can help inform whether they have a specialized team on staff for a given procedure that you can meet beforehand.
What does postoperative treatment look like?
A key part of any plastic surgery procedure is the recovery afterward. Make sure to ask your surgeon what kind of follow-up care you will have, which medications you'll need to take and other recovery details so that you are fully prepared and it is in line with what you are comfortable with.
Gerety stresses the importance of this question. By asking this question ahead of time, you can ensure that you and your surgeon are aligned.
Do you have any before and after photos of patients I can view?
Babbitt and Gerety agree that seeing before and after photos from potential surgeons is key. Gerety emphasized that having before and after photos available is helpful for patients to see a surgeon's work, and Babbitt agreed, stressing that not having before and after photos available can be a red flag for patients to avoid a surgeon.
Do you think that it's reasonable that I'm pursuing this procedure?
While so many patients may be reluctant or embarrassed to ask this question, Gerety stresses its importance.
"I actually think it's a great question," said Gerety. "If someone came to me and said, 'I want a breast reduction,' but they don't necessarily need one, I would tell them. The best plastic surgeons are non-judgmental."
How have you handled complications from procedures in the past?
As with any medical field, some plastic surgery procedures can result in complications or yield results that aren't up to par with what the patient was expecting.
"Make sure they don't have a reputation for bailing out when they have an unhappy patient," said Babbitt. "Every surgeon has occasional complications or unhappy patients – what sets the good surgeons apart is what they do in those situations."
Go into your consultation prepared
As with any medical procedure, always make sure that you do your research when considering pursuing a plastic surgery procedure. Look for factual information from reliable sources, and make sure to have your checklist of essential questions to ask during your consultation.
And remember, at the end of the day, you're pursuing this procedure to make you feel happy and confident. Trust your intuition to pick the perfect surgeon for your procedure.
To find a qualified plastic surgeon for any cosmetic or reconstructive procedure, consult a member of the American Society of Plastic Surgeons. All ASPS members are board certified by the American Board of Plastic Surgery, have completed an accredited plastic surgery training program, practice in accredited facilities and follow strict standards of safety and ethics. Find an ASPS member in your area.