Filler market moves: What's the word on dermal fillers in 2023?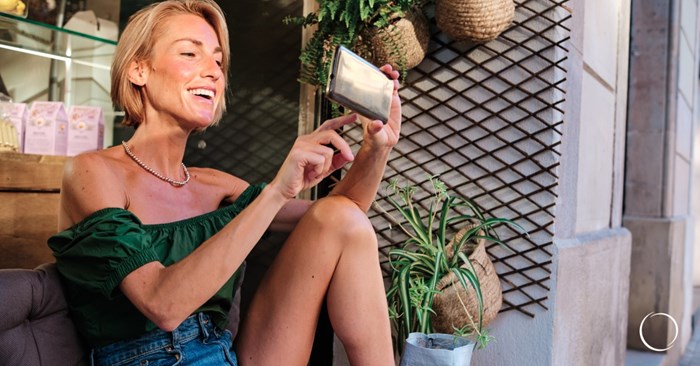 If the fountain of youth could fit into a syringe, it would be a dermal filler, and an exciting new one is on the market this year.
Filler can restore lost facial volume in the cheeks, plump lips, smooth creases and sculpt faces, making it sought after by those wanting to turn back the hands of time and enhance their features.
While there have been media reports of people wanting to dissolve their dermal fillers, the global facial injectables market is projected to grow at least nine percent in the next decade, according to a Contrive Datum Insights market research study. Instead of going away, the filler aesthetic has shifted from over-injected to a more sculpted look emphasizing the jaw.
"The jawline is definitely a very hot area for aesthetic enhancements," said Ira Savetsky, MD. "There are different ways that you can achieve a nice jawline and the least invasive and readily accessible way of getting a more prominent jawline would be to enhance it with filler."
A new filler
This year ushered in a new filler, Juvéderm Volux XC, the only one explicitly designed to enhance the jawline and chin. Created by Allergan Aesthetics and recently approved by the FDA, this filler is starting to make its way into surgeon's practices. The hyaluronic acid filler is thicker than most, making it ideal for building bone-like structure in the lower face.
"If you're injecting something down closer to the bone, you want it to sort of act similar to bone. That's going to give you the most natural appearance based on where you're injecting," said Savetsky. "So, with Volux, I think that's one of the things that's very appealing is that it does have a higher G prime than the other fillers."
Fillers are given a G prime rating depending on their thickness and flexibility. A lower G prime rating is reserved for more light fillers, while a high G prime filler will be dense and sturdy, somewhat like bone. Juvéderm Volux XC (and its high G prime rating) lets surgeons help their patients follow the 2023 trend of a highly sculpted jawline.
"It gives us more options depending on where we choose to inject. For example, we have higher G prime or stiffer fillers, if you will, for deeper injections and more mobile fillers and softer fillers for more superficial injections," said Anureet Bajaj, MD. "So, it's just given us more tools in our toolbox to further refine and achieve the aesthetic goals that our patients may have,"
And those aesthetic goals, in many cases, involve replacing the bone structure.
"Now filler can be used to make a full face look more skinny and structured, which, you know, is almost paradoxical because how could you add volume and make a face look thinner? But if you're using filler as a mimetic for bone instead of a mimetic for fat, you definitely can do that," said Lara Devgan, MD.
The end of "pillow face"
Devgan said the way fillers were used in the last decade sometimes led to overfilled faces.
"That's the reason why filler has become a dirty word almost," said Devgan. "When you think of filler, you think of pillow face, right? Because ten years ago, filler was used to replace fat and soft tissue exclusively."
Some patients – and injectors – took a more-is-better approach to fillers. But the pendulum is swinging toward a chiseled look and away from an overfilled face.
"I think the era of overfilled faces, thankfully, is coming to an end," said Savetsky.
Getting the chiseled look
As the trend towards a sharp jawline continues and word spreads about Juvéderm Volux XC, there's no doubt plenty of people will find their way into their surgeon's office wanting to try it. But experts say the best approach is to not ask for a product by name. Instead, discuss your facial concerns with your surgeon, and have a strategy session about the solutions, which could include other filler types or surgery.
"You'd never go to your internist and say, 'oh, I need some Carvedilol for my systolic blood pressure.' You, just go in and say, 'I am feeling tired and unwell,'" said Devgan. "And then they check your blood pressure and diagnose you and talk to you about which medications you can take. It's totally backward the way consumers for aesthetic medicine think about things."
Facial fillers are a good option for many people, but it's important to make sure that they are performed by a qualified injector, and the American Society of Plastic Surgeons recommends that you choose an ASPS Member Surgeon for your filler needs who is using an FDA-approved product.
"The coolest thing about being a plastic surgeon is that we have, fundamentally, the most amazing three-dimensional anatomy knowledge," said Devgan. "And if a patient comes into their plastic surgeon and says, 'listen I have concerns,' you're talking to someone who's capable of giving you the full spectrum of surgical and nonsurgical options, and one of those options is dermal filler."
To find a qualified plastic surgeon for any cosmetic or reconstructive procedure, consult a member of the American Society of Plastic Surgeons. All ASPS members are board certified by the American Board of Plastic Surgery, have completed an accredited plastic surgery training program, practice in accredited facilities and follow strict standards of safety and ethics. Find an ASPS member in your area.