Confidence is timeless: How nonsurgical treatments can enhance your natural beauty at any age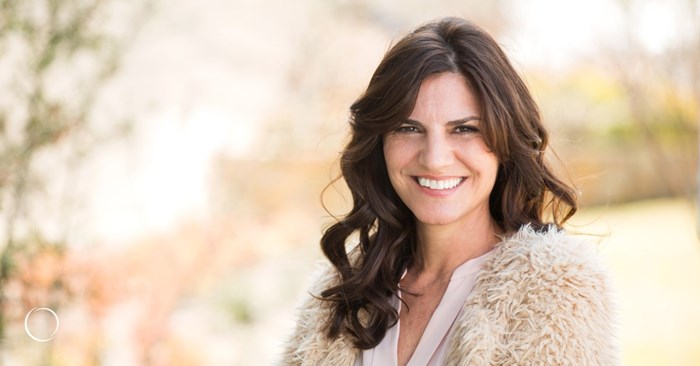 For so many of us, we're reaching the age where we are starting to wonder the best way to age gracefully. Whether it's noticing a new fine line forming on your forehead or seeing that your skin isn't quite as vibrant as before, these subtle changes can play into your self-confidence and leave you unsatisfied with your appearance.
One solution that presents itself in enhancing and preserving natural beauty is plastic surgery. But undergoing a surgical procedure can be daunting to many patients. Luckily, the field of plastic surgery has evolved to include a wide variety of nonsurgical treatments that can help to effectively treat and refresh our look as we age.
But where do you get started in finding the right nonsurgical treatment for you? How do you determine when you should start considering your options? To help answer these questions and put you on the right path to success, we tapped into the expertise of APS Member Surgeons Anne Taylor, MD, and Karen Horton, MD, MSc, FACS, FRCSC, as well as Emily Sepsaniak, MSN, NP-C.
The age of nonsurgical treatments
For the patient who isn't ready for surgery but is interested in maintaining their natural beauty as they age, nonsurgical treatments are a great option.
"It's all about maintaining the health and vibrancy of the skin," said Sespaniak. "This includes addressing the visible signs of sun damage and treatments like IPL or Fraxel laser, as well as stimulating collagen to improve texture through treatments like microneedling or injectable biostimulators like Sculptra."
In addition to this type of treatment, injectables, such as Botox and fillers, are a great place to start.
"This allows the patient to get comfortable with a doctor and practice," said Taylor. "They can also buy some time to postpone surgery."
All neurotoxins work to delay wrinkles from happening if started at a younger age. For the more mature patients, these injectables can soften wrinkles.
Horton agreed with Taylor, adding, "While Botox is becoming more popular and acceptable for younger women, many middle-aged women have not yet had any procedures when they come to our office! They are nervous about starting and often inquire about facial plastic surgery, but I always recommend that they learn about nonsurgical aesthetic treatments first."
Another nonsurgical advancement that is often overlooked but easily added to any routine is the introduction of appropriate skin care. Whether it's medical-grade skin care or standard skin care, Taylor advised that skincare should not be overlooked: "The health of your skin is going to enhance any of the results that you get."
For the patient who is strongly considering plastic surgery, it's often recommended to wait until their late 50s or 60s to determine if they really need a surgical procedure.
"Once they have explored nonsurgical treatments, then it is appropriate to discuss surgery as an adjunct and complement," said Horton
New and exciting nonsurgical treatments on the horizon
As with the field of plastic surgery, the nonsurgical sector is constantly evolving and innovating, leading the way for new and exciting treatments and technologies. With each advancement comes more opportunities and options for any patient to choose what to add to their aesthetic toolkit to enhance their natural beauty as they age.
One such advancement is the introduction of longer-lasting neuromodulators, or injectable wrinkle reducers.
"We now have fillers with FDA approval for nearly every area of the face," said Sespaniak. "We can now really finetune the entire face and address the aging face more comprehensively, rather than a more piecemeal approach, which can appear unnatural over time."
In addition, we're now seeing the introduction of more fillers and toxins into the market.
"We're moving into a period of time where we're in what we call 'filler wars' and 'toxin wars' – we have more options in those spaces," said Taylor.
In the past, surgeons only had one type of filler to work with for the entire face. Nowadays, there are fillers specifically created for different areas of the face.
A final thought to keep in mind is that while there are plenty of advancements being made in these fields, not every single one is effective or useful.
"We are not the first to jump on the newest machine being advertised in the aesthetic world, as the hype is often bigger than the actual results to be expected," said Horton.
Taylor agreed, stating, "If it's the case where these devices did everything that they said they'd do, we'd all be using them!"
Expert tips and tricks to maximize your results
If you're ready to take the plunge and pursue nonsurgical treatments to enhance your natural beauty, there are a few key tips to keep in mind in order to maximize your results.
Do your homework
One of the most important considerations in finding a surgeon is to do your research.
"You want to make sure they are highly trained, experienced and prepared to manage any complications should they arise," said Sespaniak.
Horton agreed, adding, "Seek a practice with a board-certified plastic surgeon as the primary physician of record." By seeking out a board-certified plastic surgeon, you can rest assured that they will have the appropriate practice and experience.
In addition to researching, don't be afraid to ask questions when you find a surgeon that you are interested in working with.
"Do your homework," said Taylor. "Dig a little bit, ask around and don't feel shy to ask a doctor, 'How many of these have you done?'" You can also ask to speak to other patients who are similar to you to determine if they are happy and satisfied with their results.
Consider your options
The decision to undergo aesthetic treatments is a very personal one, and trusting your provider is key to success.
"You should not feel pressured, upsold or judged when discussing your aesthetic treatment options," said Sespaniak.
Horton agreed, stating, "Establishing a relationship with an aesthetic provider should be done carefully, with trust and respect for yourself and your face! You deserve nothing less."
Be mindful of what you see online
While social media is a great way to find a surgeon that fits what you are looking for, it's important to remember that social media can be misleading.
"Social media is a very difficult challenge for a patient – a person can throw anything up on social media," said Taylor.
If you're on the fence or unsure about a surgeon, don't be afraid to meet with them and have a few consults to make sure that they fit what you're looking for and have the necessary experience and expertise.
Prepare for the procedure(s)
While nonsurgical treatments down have the same downtime and recovery time as traditional surgeries, there is often a recovery period following them. Like any procedure, planning ahead to rest and recover after the procedure will set you up for success.
"Some treatments require a weeklong recovery that may include skin redness and/or swelling," said Sespaniak. "Others, like dermal fillers, might involve bruising that can persist for up to two weeks. If you have headshots or an important event this weekend, this week is not the time to undergo a treatment!"
Ask for advice
When in doubt, it doesn't hurt to ask around for advice and opinions.
"The best way is to ask around to your family doctor, your friends – people will start talking if you bring it up," said Taylor. "Maybe have a glass of wine and bring it up!"
Word of mouth from trusted sources is a great form of advertising and a great way to weed out the perfect surgeon to fit what you're looking for. Don't be afraid to ask around – patients who are satisfied with their results will be only too happy to share their experiences.
Don't be afraid to wait
If you're not completely ready to take the plunge on nonsurgical treatments, it's perfectly fine to wait. You should be feeling pressured by your surgeon to move forward unless you're completely ready to do so. In fact, the best surgeons will support you and say no if you're not ready.
"I tell people no or it's too early or to wait," said Taylor.
Taking the next step
For any patient who's interested in aesthetic treatments without surgery, there are plenty of nonsurgical treatment options available to consider. Remember, it's of the utmost importance to work with a board-certified plastic surgeon to determine the right course of action to preserve and enhance your natural beauty with these nonsurgical treatment options. This way, you can maximize your results and build your self-confidence with ease!