For patients seeking combination procedures, time is precious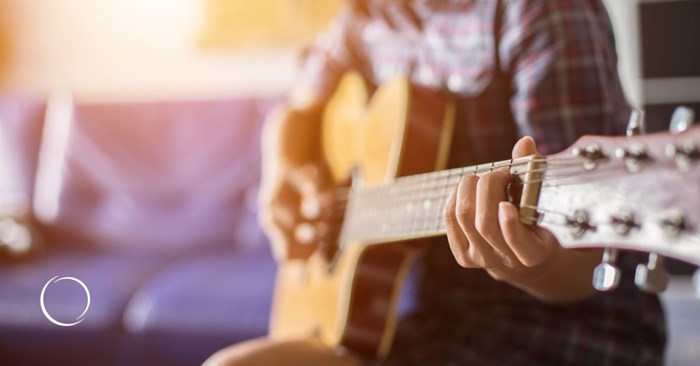 There's no doubt about it – time is precious. For working professionals, moms – and anyone else who lives a busy life – the demands on their time are often a barrier to any thought of having plastic surgery. Plastic surgery procedures like breast lifts and tummy tucks – two of the more popular options in a mommy makeover – often take several hours each. Combining multiple surgeries into a single-stage procedure is an attractive alternative for many patients.
In fact, according to the Inaugural ASPS Insights and Trends Report, most members surveyed (80 percent) either agreed or strongly agreed their patients sought combination procedures for longer-lasting results and shorter recovery times. Follow along as three ASPS Member Surgeons weigh the benefits, risks and considerations of combining multiple procedures into one surgery.
Why do patients choose combination procedures?
There are several reasons both patients and surgeons choose a combination procedure. For many surgeons, like Michelle Shermak, MD, the answer is twofold: cost and convenience. Having two different procedures the traditional way can take weeks or months of healing between surgeries – time which many people don't have. Combining procedures reduces the overall time on the operation table, time under anesthesia, total cost, recovery time and more.
"People are so busy today," said Shermak. "I find that a lot of our patients just... want several things, and it's just efficient for time management. It's actually cheaper to do combination procedures. I always say it's kind of one long nonstop flight instead of two direct flights, so financially, it makes more sense."
Procedures like mommy makeovers, which are common in all three surgeons' practices, can have a lessened overall recovery time than if the surgeons performed each of the procedures independently.
"I always say the breast surgery might be two weeks recovery," said Shermak. "The abdominal surgery might be two weeks recovery, but that doesn't mean it's going to be four weeks; if you do it together, it might be like two and a half."
The women who get combination procedures like mommy makeovers "are the ones taking care of everybody else," said Shermak. So, when they take downtime, they want to take only a little time away from the family and be efficient about.
Individualization is also a factor in popularity
Innovations in plastic surgery created many options for combination procedures for patients, like the merging of upper and lower blepharoplasty. Amongst all of the options arguably the most popular is the mommy makeover. While there are some exceptions, mommy makeovers are typically a one-and-done procedure and can include "refreshing the breast area and doing a tummy tuck, maybe some liposuction," according to Shermak.
But no two patients are qualified for the same things, especially in individualized procedures like mommy makeovers.
"So, some people... it could just be a breast lift, and that's their mommy makeover; for some people, it could be a breast lift, circumferential liposuction, tummy tuck, vaginal rejuvenation... so it kind of depends on the person, it's very individualized," said Nneamaka Nwubah, MD. "It's like a menu, in terms of your personal menu of what you want to be improved or what has changed."
While mommy makeovers may be recognized as the queen of combination procedures, it's not the only one worth mentioning. In his practice, Jonathan Bank, MD, shared nonsurgical facial procedures are also a standard.
"When I approach these conditions, particularly on the face, I always think from the skin deep," said Bank. "So, as many layers I can treat at that time, I think we will give the best results... frequently, we'll combine a facelift with even a fairly aggressive laser treatment. We're doing more and more radiofrequency energy for skin tightening and toning, and so on."
What are the risks
According to an article in Plastic and Reconstructive Surgery, various procedures – such as those often used for mommy makeovers, like breast surgery and tummy tucks – may reasonably be combined. When doing so, there is an added emphasis on the need for careful consideration throughout all stages of the process, including preoperative planning, technique during the operation and postoperative regimen. But the question is – does the reward outweigh the risks?
While many procedures can be combined, there is an added risk when you put your body under more stress. With combination procedures, there are more healing sites due to multiple surgeries, which can lead to a more intense recovery, according to Nwubah.
"There is more risk," said Nwubah, "You're asking more of the body, in terms of more sites to heal... And so, the risk increases, because anytime you have longer surgery, more areas to heal, you're less mobile, there's more risks, so we think about blood clotting and things like that. So, everybody has a different method in terms of how they are mitigating risks. I think it's important, as you go into surgery, think about what are the risks and what am I actively doing with each step to minimize the risk of that surgery?"
Above all else, the most important matter is ensuring the patient is safe and well cared for. Not only do surgeons performing combination procedures have to plan their approach more carefully, but patients must also be prepared for the added care needed by combining surgeries.
"My question to patients is always, 'who is going to be helping you?'" said Nwubah. "That's a big one because your help can make or break your recovery. So, I always find out who's going to be helping them, making sure they have really good support systems in place. And just be vigilant, watching things, making sure that we are staying on top of things."
Time is of the essence
Most combination procedures, like mommy makeovers, merge two procedures simultaneously. There are some instances that permit the inclusion of more procedures. Understanding there is a time limit patients should be under anesthesia – most surgeons agree that the limit is no longer than six hours - allows surgeons to create a strategic plan tailored to each individual patient. .
"I'm always considering safety in the patient," said Shermak, adding that in her patients who have experienced massive weight loss, where combination procedures are more routine, she addresses certain regions at a time. "If somebody is a head-to-toe, we'll talk about maybe doing the breasts and the arms at one time, doing the abdomen back and thighs at one time."
The bottom line
Before you book a combination procedure with a board-certified plastic surgeon, it's essential to research the possible risks associated with these procedures, make sure you have a plan in place for after surgery and bring questions when you meet with your doctor.
To find a qualified plastic surgeon for any cosmetic or reconstructive procedure, consult a member of the American Society of Plastic Surgeons. All ASPS members are board certified by the American Board of Plastic Surgery, have completed an accredited plastic surgery training program, practice in accredited facilities and follow strict standards of safety and ethics. Find an ASPS member in your area.