How millennials getting plastic surgery is testing the hands of time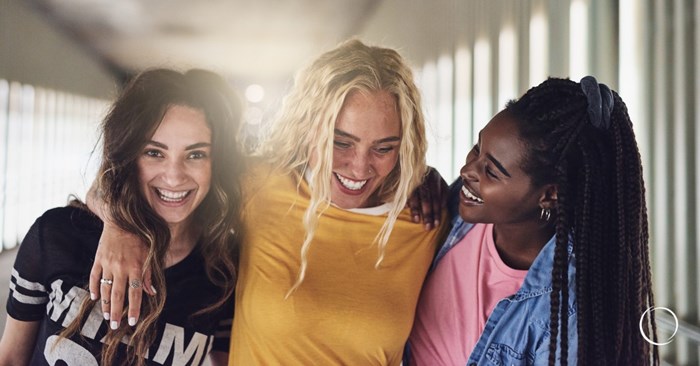 In the age of social media and celebrity plastic surgery, what was once taboo is now all the rage and millennials (anyone born between 1981 and 1996) are responding in record numbers.
According to a report by the American Society of Plastic Surgeons, almost 30 percent of cosmetic plastic surgeons have seen double the business compared to pre-pandemic levels, a significant portion of that coming from women ages 31 to 45. The top minimally invasive procedures they are seeking out? Botox, fillers, noninvasive fat reduction, nonsurgical skin tightening and skin care treatments sit at the top of the list for this generation's new-age version of self-care.
Ahead, three ASPS Member Surgeons speak about the motivation behind the millennial plastic surgery boom.
Motivating factors
"When I think of culture, and I think of millennials, some of the characteristics that pop out... they're confident, they're optimistic, they're tolerant," said Ryan Neinstein, MD. "Some of the key features are delayed family planning. People are getting married later and having kids later. People are congregating in bigger cities, more focus on education."
Neinstein's sentiments seem to be on par with a new analysis of data by Pew Research Centers that shows millennials are taking a different path in forming (or not forming) families compared to their counterparts, Gen X. The analysis, which considers three standard measures of family life: living in a family unit, marriage rates and birth rates, concludes that millennials trail previous generations at the same age.
"I think a lot of these unique elements to this generation, coupled with the exposure to the internet and the various facets of social media, will create this whole new generation of plastic surgery patients," Neinstein says.
With the waiting for families that is a regular occurrence amongst those ages 27 to 42 comes an increase in education and, therefore, a higher income.
According to Ashley Amalfi, MD, the affluence that this younger generation has, allows them to feel like, "'I can afford to do this, and I want to do this for myself,' and they're taking that back and doing what it is that they need to do to feel well about themselves," rather than waiting around until after they have kids like previous generations. Amalfi also adds that in her experience, previous generations "were just waiting and unhappy with things about their body until a later age when they could afford to do things."
Millennials: The wellness generation
Millennials are often called the wellness generation. Aside from delayed family planning and higher levels of education, these 20- and 30-year-olds are eating healthier and exercising more than the generations before them. What was once a niche lifestyle pursuit by the wealthiest of celebrities and personal trainers turned social media influencers has now become commonplace in this generation. To say we are health obsessed would be an understatement. In fact, millennials alone are often credited with being the driving force behind the $4.2 trillion global wellness market.
With millennials spending more money on health pursuits like yoga classes and meditation apps, they also consider cosmetic procedures to be a part of their overall self-care, according to Neinstein.
"What I find that most of our patients now take incredibly good care of themselves," said Neinstein. "They eat well. They exercise. They're well-read. They're well-educated. And that plastic surgery is part of the wellness cycle. It is not replacing it. It's not, 'I don't want to work out, I'm going to have liposuction.' It's, 'No, I do work out. This is how far I can take my body. This area bothers me, and I want a small tweak refinement, and I'm sophisticated enough to know that I'm going to outsource that to a board-certified plastic surgeon to take care of me.'"
Prejuvination
For Gen X, preventing the signs of aging was all about the creams you used and the serums you bought, but the younger generations are looking to nonsurgical treatments like Botox and fillers to get ahead of aging. Welcome to the world of prejuvination.
Prejuvination is a proactive approach to aging, "it really means getting ahead of the game and thinking about what you can do now to prevent aging," said Anna Steve, MD, who added that prejuvination is fitting with the millennial generation. "They want to know what's immediate that they can take control of in the moment. And so, they don't want to wait necessarily until the effects of aging transcend. They want know how they can be proactive."
How the millennial aesthetic differs from other generations
Beauty trends come and go, so it's no surprise that plastic surgeons are finding today's aesthetic is different from those of the 1990s and 2000s. Amalfi states millennial patients are seeking a more natural look compared to past generations.
"I think that they are a fit population," said Amalfi in reference to the millennial population. "They are moms, they are taking great care of themselves and they don't want to look overdone and overly fake. They just want to look like the best version of themselves. I think that that more natural aesthetic is really great."
The shift in aesthetics is partly due to the social media age and its effect on plastic surgery. What patients once did everything they could to hide is now out in the open, thanks to celebrities and influencers alike.
"They're looking on social media for informative, patient-directed information that they can keep themselves educated and really be involved in the decision-making process," said Steve. "I find that's really helpful in getting down to the bottom of what sort of an aesthetic they want to achieve. Because they've really thought a lot about it and they know a little bit about it in terms of implant sizing, profiles, those sorts of things. So, it really creates some good conversation between the physician and the patient to achieve what they really want."
What was once solely hair trims and nail appointments has now turned into all of that, plus minimally invasive procedures as a way to prevent signs of aging. For millennials, what used to be an afterthought later in life, plastic surgery is now a part of their self-care.
To find a qualified plastic surgeon for any cosmetic or reconstructive procedure, consult a member of the American Society of Plastic Surgeons. All ASPS members are board certified by the American Board of Plastic Surgery, have completed an accredited plastic surgery training program, practice in accredited facilities and follow strict standards of safety and ethics. Find an ASPS member in your area.