What's in a name? A focus on suffixes in plastic surgery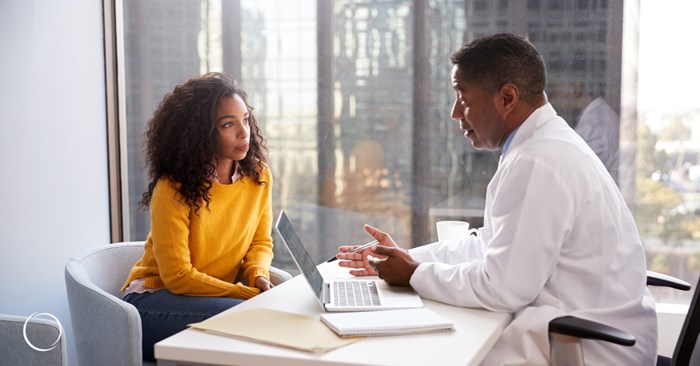 Researching a plastic surgeon's qualifications and credentials before choosing them for a procedure is essential. But if you've ever glanced at a plastic surgeon's name and found yourself bewildered by the letters following it, you're certainly not alone.
Deciphering all those letters is enough to make anyone's head spin. But fear not! In this article, we'll demystify the most common letters you might come across and help you make sense of what they mean.
The meaning behind the letters
Simply put, plastic surgeons may have a variety of letters after their names that indicate their education, training and certifications. The "MD" indicating Doctor of Medicine is certainly the most common, but in case you're curious about others, here are some common suffixes you might see in the ASPS Find a Surgeon tool:
DO: Doctor of Osteopathic Medicine
FAAP: Fellow of the American Academy of Pediatrics
FACS: Fellow of the American College of Surgeons
FRCS: Fellow of the Royal College of Surgeons
MBA: Master of Business Administration
MBChB: Bachelor of Medicine and Bachelor of Surgery
MD: Doctor of Medicine
MHS: Master of Health Science
MPH: Master of Public Health
PhD: Doctor of Philosophy
MD: Doctor of Medicine
According to Gregory Greco, DO, FACS, the most important thing when choosing a plastic surgeon is to ensure they have an MD (Doctor of Medicine) degree or the equivalent DO (Doctor of Osteopathic Medicine).
"The first recognition is to understand that the MD degree and the DO degree both infer that your physician is, in fact, a doctor," said Greco.
Plastic surgeons need to have the letters "MD" (or "DO" or "MBChB") after their name because it shows they have undergone extensive medical training and have obtained a medical degree from an accredited institution.
The meaning of DO
The medical title DO stands for Doctor of Osteopathic Medicine, and it is a professional medical degree granted to physicians who complete osteopathic medical school. Like the MD, the DO is recognized as a professional medical degree in the United States and is a licensed physician who can practice medicine and prescribe medications in all 50 states.
MBChB equals MD
Some doctor's practicing in the United States received their medical degree in a country that calls the MD degree an MBChB (Bachelor of Medicine and Bachelor of Surgery). The degree is used in countries like the United Kingdom, Australia, New Zealand and South Africa. The critical thing to remember is that an MBChB is equivalent to an MD degree.
Ash Patel, MBChB, FACS, is an example of a plastic surgeon who has letters after his name that you might not recognize, and he sympathizes with patients trying to make sense of it all.
"I think that there's definitely an alphabet soup that can be confusing," said Patel.
In Patel's case, the letters MBChB mean that he went to medical school in the UK and earned a degree equivalent to an MD.
The meaning of FACS
You might have noticed that both Greco and Patel have the letters FACS after their names. This acronym stands for Fellow of the American College of Surgeons, which means the surgeon has met certain requirements set by the college, such as completing specialized training and demonstrating a commitment to ethical and professional standards. It's a big deal in the world of plastic surgery and signifies that the surgeon has achieved a high level of expertise and competence in their field.
Look for an ASPS Member Surgeon
There is no need to memorize the letters after Patel's name – or any other plastic surgeon's. Instead, Patel provides a simple method to determine if a plastic surgeon is sufficiently qualified to operate on you – search for them using the ASPS Find a Surgeon tool to see if they're a member.
"When someone's looking for a plastic surgeon, what they first want to do is make sure that that surgeon is certified by the American Board of Plastic Surgery," said Patel. "And an easy way of doing that is to see if that surgeon is an ASPS member because you have to be board certified to become an ASPS Member Surgeon."
By following this simple tip, you'll save a lot of time and headaches in your search for a qualified plastic surgeon without worrying about what the letters after their name stand for.
Choosing an accredited facility
Greco said it's vital for plastic surgeons to operate in a credentialed facility. Choosing to have plastic surgery in an accredited and licensed facility is essential in ensuring quality, patient safety and legal protection.
"When you choose a physician, where they choose to do your procedure is as important as your doctor's credentials. So just like your physician's credential, you have to ensure you're having surgery at an accredited center. So, if it's a hospital, you can presume it's accredited. But if it's an outpatient surgery center, it should be accredited. You need to check the facility," said Greco. "If it's in the doctor's office, if it's an office-based surgical suite, then you have to make sure that it's a nationally credentialed or state-licensed facility."
Good reasons to be choosy
It's crucial for a patient to choose to have their plastic surgery procedure in an accredited and licensed facility for several reasons:
Safety: Accredited and licensed facilities must adhere to specific safety standards and protocols to ensure patients receive high-quality care and minimize the risk of complications. These facilities are regularly inspected and must meet certain standards set by the accrediting organization or licensing agency.
Qualified Staff: Accredited and licensed facilities employ qualified staff members who are trained to provide safe and effective care. This includes surgeons, anesthesiologists, nurses and other healthcare professionals who have undergone rigorous training and are licensed or certified in their respective fields.
Quality of Care: Accredited and licensed facilities are held to higher standards of care and are more likely to have the necessary equipment, supplies and facilities to provide a high level of service to patients.
Legal Protection: If something goes wrong during the procedure or recovery, patients who have chosen to have their surgery in an accredited and licensed facility have legal recourse and are more likely to be protected by their state's medical board.
Understanding plastic surgeons' various titles and qualifications can be challenging, but with the information provided, you can make an informed decision when selecting a qualified plastic surgeon. With these guidelines in mind, you can confidently move forward with your plastic surgery journey and know you're in good hands.
To find a qualified plastic surgeon for any cosmetic or reconstructive procedure, consult a member of the American Society of Plastic Surgeons. All ASPS members are board certified by the American Board of Plastic Surgery, have completed an accredited plastic surgery training program, practice in accredited facilities and follow strict standards of safety and ethics. Find an ASPS member in your area.