Inner beauty meets outer confidence: The connection between mental health and cosmetic procedures for young women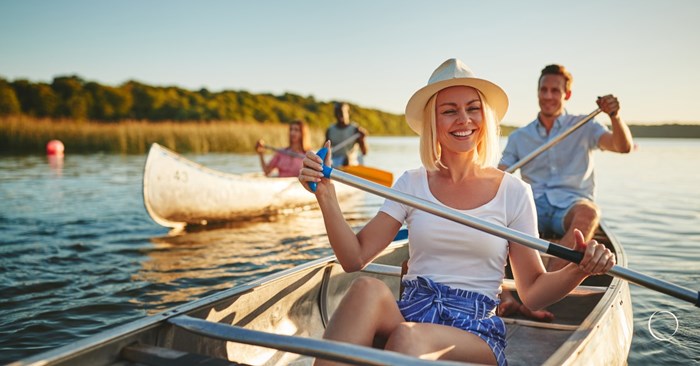 Plastic surgery has become increasingly popular in recent years – especially for women. In 2020, the American Society of Plastic Surgeons documented that women in their 20s and 30s form over 20% of the population who underwent plastic surgery.
As it grows in popularity, plastic surgery is becoming more widely accepted by the public. But with its close ties to body image and media, many question its impact on one's mental wellbeing – especially for young women.
Is it possible to have a relationship with plastic surgery that benefits your mental health? We talked to three board-certified plastic surgeons – Danielle DeLuca-Pytell, MD, FACS, Heather Furnas, MD, FACS, and Roy Kim, MD – on the subject.
Plastic surgery procedures for women in their 20s and 30s
For women in their 20s, some of the most commonly reported procedures of 2020 were breast augmentation, calf augmentation and breast reduction. For women in their 30s, some of the most popular procedures of the same year included breast lifts, tummy tucks and buttock implants.
"Often it is a mom who has worked very hard to regain her pre-baby body, and there's a limit to how much can be done without cosmetic surgery for some people," said DeLuca-Pytell. "And the shame that some people carry surrounding their body change – that is a negative emotion, but we can come in and help them see the person that they are, and not only see that one potential flaw that they may have."
She also noted that breast augmentations are popular as well and for a myriad of reasons – including mental wellbeing.
"I've also seen breast reduction patients who are physically encumbered by their large breasts," said DeLuca-Pytell. "Having unwanted attention or the inability to buy clothing – that is not just a physical issue, that is something that can really burden your psyche... being able to make changes through plastic surgery provides mental wellness for so many people."
Plastic surgery procedures can be especially transformative for individuals who have struggled to change certain aspects of their appearance through nonsurgical methods. While some people may initially hesitate to consider surgical intervention, there are instances where surgery becomes the only viable option for achieving the desired results.
"People just don't wake up and want a procedure," said Kim. "People have tried to change that thing about them before, but some things are just not changeable without surgery. So, some happy stories from that category would include moms, and they can't get rid of the loose skin."
Kim recounted the story of one of his patients – a Division I athlete and mother to three newborns.
"She lost all the weight from pregnancy, and whenever she did jumping jacks, she had slightly loose skin," said Kim. "And she says, 'I give up, I was anti-plastic surgery my whole life and I can't get rid of this.'"
Kim recalled the transformation and the effects it had on the patient's confidence: "That sort of aesthetic surgery is very, very powerful."
Positive outcomes on mental wellbeing from plastic surgery
Cosmetic procedures have long been criticized by some for their superficiality, and the idea that people should strive to meet societal beauty standards has only fueled this fire. But despite the stigma attached, there is a growing body of research indicating that cosmetic procedures may have some positive effects on mental wellbeing.
A review of relevant studies suggests that most patients are generally satisfied with the outcomes of their cosmetic surgeries. Researchers have also found that individuals who undergo cosmetic procedures often report reduced feelings of anxiety and depression and an overall improvement in their quality of life.
In fact, Furnas pointed out that confidence is the most common thing patients express after undergoing cosmetic procedures. For those who experience distress related to their appearance, cosmetic procedures can be a way to increase confidence and improve self-esteem.
"As a plastic surgeon, one of the most exciting parts of my job is watching people blossom after having surgery," said DeLuca-Pytell. "Gaining their confidence back and seeing the hard work that they put into making themselves look the way that they feel."
Managing expectations and professional support
While cosmetic procedures can have positive effects on mental wellbeing, it is crucial to manage expectations and make informed decisions.
In one review of 37 relevant studies, the findings indicate that, overall, patients tend to be satisfied with the outcomes of their procedures. However, some patients may experience temporary or longer-lasting psychological disturbances. Because of these potential outcomes, plastic surgery should be approached with a healthy mindset and a thorough understanding of potential risks and complications.
"Plastic surgery is so unique," said DeLuca-Pytell. "We take somebody that's totally healthy, and we put them through surgery, and we don't make them unhealthy, but we take them out of the way they normally feel. So, you have to go on this rollercoaster where you're up then down then gradually up again, and if people aren't aware that that can happen, that can be really damaging to their psyche."
Kim emphasized the importance of understanding that cosmetic surgery cannot achieve perfection. Patients should undergo procedures to boost their confidence and address concerns that are difficult or impossible to change through other means.
"They have to have realistic expectations so they can educate themselves about it," said Kim. "Inspiration photos and videos actually help, but they have to understand that we live in a world of ring lights and makeup and filters and angles."
As for Furnas, her advice is to go forth with surgery only when you're completely sure about it and feel comfortable with your surgeon.
"Don't have surgery if you are not 100% sure it's right for you," said Furnas. "When you are excited and can't wait, and you trust your doctor, those are good indications you'll be happy."
Maintaining a healthy relationship with cosmetic procedures
To have a healthy relationship with cosmetic procedures, it is essential to prioritize overall health and wellness. This includes maintaining a healthy lifestyle and mindset both before and after the procedure. Patients should follow all postoperative instructions and be patient with the recovery process.
Kim stressed the importance of asking questions and listening carefully to patients during consultations. He also highlighted the importance of patients seeking a procedure because they feel it will benefit their confidence. "I think ultimately the patient has to do it for the patient, not for anybody else."
Furnas emphasized the importance of finding a trustworthy plastic surgeon and maintaining open communication.
"Find a good board-certified plastic surgeon," said Furnas. "Check out the before and after photos. Make sure the staff is excellent because they're the ones answering the phones. Feel comfortable with the doctor and the practice. A trustworthy surgeon will guide you and let you know what to expect. Then follow all instructions."
Plastic surgery can provide a boost in confidence
For individuals who experience distress related to their appearance, cosmetic surgery can boost confidence and improve self-esteem. However, it is crucial to approach these procedures with a healthy mindset, realistic expectations and thorough research.
Maintaining open communication with a qualified plastic surgeon and prioritizing overall health and wellness contribute to a positive experience and outcomes. Ultimately, cosmetic surgery can be a transformative journey that enhances both physical and mental wellbeing for women in their 20s and 30s.
To find a qualified plastic surgeon for any cosmetic or reconstructive procedure, consult a member of the American Society of Plastic Surgeons. All ASPS members are board certified by the American Board of Plastic Surgery, have completed an accredited plastic surgery training program, practice in accredited facilities and follow strict standards of safety and ethics. Find an ASPS member in your area.