Embracing diversity in plastic surgery: How plastic surgery is evolving to serve the needs of all patients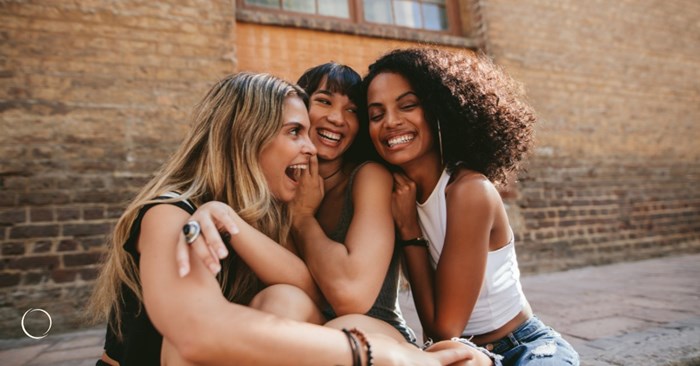 Plastic surgery is often characterized as innovative and ready to embrace change in healthcare and the world beyond. Known for inventing technologies, adopting better techniques and embracing new ideas, plastic surgeons are advancing into a much-needed focus area to better serve patients – diversity, belonging and inclusion.
While a common topic in many industries, movement towards embracing diversity has been a work in progress within plastic surgery over the past few decades. This evolution, while at times slow-moving, is continuously essential to providing the best care and results for patients through recognizing and understanding diverse ethnic backgrounds.
To further advise on the evolution of the field of plastic surgery and the pursuit of embracing diversity in all patients, we reached out to ASPS President-Elect Steve Williams, MD, and ASPS Member Surgeons Paris Butler, MD, MPH, FACS, and Nneamaka Nwubah, MD, to provide their professional insight and observations.
The evolution of the field of plastic surgery
In the past decade, we have seen significant change in the field of plastic surgery regarding inclusivity. According to Nwubah, "As with all change, the impetus and energy for that change comes from many sources."
And while outwardly, these changes can partially be attributed to better societal awareness of disparities in society at large, like all things impacting the human patient experience – there are numerous factors at play.
Increased societal awareness of ethnic disparities in healthcare
One of the most prevalent and outwardly seen sources of change within the field of plastic surgery is increased visibility into ethnic disparity within healthcare. Until recently, there was little research in this area and to this day, you'll still be hard-pressed to find information regarding the true disparity that exists across patient and provider experiences.
Through his work, Butler has expanded upon this disparity, focusing on differences among women that receive post-mastectomy breast reconstruction. He found that Black women "received reconstructive breast surgery at half the rate of the majority of women." Breast reconstruction is one subsection of human health, and the barriers to access in this segment can reflect on how the healthcare industry trends overall when considering patients of color and those of African American descent historically.
With the COVID-19 pandemic, this disparity became increasingly visible, as "we know that Black and Latino people were dying at a disproportionately higher rate than white people," according to Butler. This evoked more conversations around disparities in the world at large, amplifying his work and others within the space. While 2020 wasn't the first time we paid attention to these disparities, it was "one of the first times that it became a pressing conversation in most large academic medical centers because we wanted to be a part of the solution rather than exacerbating the problem," said Butler.
Movement towards a culture of listening
According to Williams, one inspiring change that can be seen within the field of plastic surgery is that "plastic surgeons and our practices have become better listeners to our patients." He attributes this change to "a desire to provide the pinnacle of patient care and from an understanding that not only do patients have unique expectations but unique experiences and histories that shape their healthcare journey."
By emphasizing listening to their patients and carefully considering their unique backgrounds, wants and needs, surgeons and other healthcare providers can better serve them. Plastic surgery isn't one size fits all and is personalized medicine of the highest caliber. When surgeons listen to their patients, address their needs and set realistic and safe goals, that is when the best outcomes occur.
Better committee representation
Many of the national plastic and reconstructive surgery societies now have dedicated committees focused on diversity, equity and inclusion that operate within them. This shift is essential in the continued movement towards embracing diversity, as "all of these national organizations are understanding and recognizing the need to enhance the discussions around healthcare disparities, how to mitigate them and how to operationalize the provision of equitable care for all," according to Butler.
Having official committees focusing on this key area within nationally recognized organizations keeps it top of mind and at the forefront of conversations as we move forward. To this end, ASPS officially launched its Diversity and Inclusion Committee in 2019 to advance diversity and inclusion at all levels within the Society, regardless of race, ethnicity, age, gender, religion, sexual orientation, gender identity, disability, economic status, membership status, country of origin, employment type and other diverse backgrounds.
Embracing diversity in the workforce
In order to alleviate racial and ethnic healthcare disparities, it will require a multi-faceted approach. Butler advises the focus needed includes "improving access to care, public health funding, increased research in minority-specific healthcare challenges and enhancing the diversification of the workforce."
Often overlooked, the diversification of the healthcare workforce plays a critical role in improved care for ethnically diverse patients. An ethnically diverse workforce can effectively improve access and inform how healthcare agencies, systems and providers authentically support the experience of diverse patients.
How the field will continue to evolve
Spread of factual information
While the field of plastic surgery has made recent significant progress in embracing diversity, Nwubah advised that "there is much room for improvement." One such example is in her experience with many patients who advised her that "they were told their scarring would be worse or suboptimal because they had dark skin – this is simply not true."
The spread of healthcare misinformation is rampant both online and in social media, particularly regarding plastic surgery for ethnic minorities, which can discourage them from pursuing a procedure. It is only through continued education and the spread of timely, relevant and factual information that this constantly evolving concern is proactively addressed.
While there is plenty of room for improvement, there is likewise plenty of optimism. According to Nwubah, "As time goes on, I foresee more patients of color having surgery and more education being done to surgeons and patients showing women like them having surgery but also thinking what we can do to better serve them."
Continued innovation within the field
In looking forward, it's important to keep one key thought in mind – innovation. Plastic surgery and plastic surgeons have always been at the forefront of innovation in healthcare and will always carry that banner. According to Williams, "Plastic surgeons value creating pathways to better serve our patients' needs and to respond to the needs that collectively and individually our patients have."
Butler wholeheartedly agreed, stating that, "I'm fortunate to be in a field that prides itself in innovation and, because of that, I'm also optimistic that we will continue to evolve towards enhancing inclusive excellence."
Pursuing inclusive excellence
Inclusive excellence, an innovative term coined by Butler, isn't about lowering the bar or bringing a political agenda to the table. Rather, he advised that "it's about the elimination of healthcare disparities by lengthening the table and welcoming competent people from diverse backgrounds to carry out the provision of care for all patients, agnostic of their demographic."
As mentioned earlier, this process of diversification of the physician workforce is solely intended to better accommodate the needs of diverse patient populations that have been historically neglected.
It is through the continued pursuit of knowledge, innovation and diversification within the workforce that the field of plastic surgery can continue to evolve and move forward towards better inclusivity and embracing diversity.
Insights for ethnically diverse patients interested in plastic surgery
For patients considering pursuing a plastic surgery procedure who are members of ethnically diverse groups, there are a few key insights to take into consideration.
Opt for a board-certified plastic surgeon
In identifying a plastic surgeon to work with on your desired procedure, Butler "strongly encourages that you first ensure that the surgeon is certified by the American Board of Plastic Surgery (ABPS) – you have to go to someone who has met this metric in the United States."
Board-certified plastic surgeons have met the high standards of their governing agency that ensure the quality and safety of the procedures. To help ensure a successful operation and postoperative wellness in general, it's important to only use an ABPS-certified surgeon for any plastic surgery procedure.
In discussing a plastic surgery procedure with a potential surgeon, Williams said, "Our patient should expect to be heard." Your surgeon should consider your unique concerns, background, history and contributing factors going into your decision for a procedure.
"The first step in excellent care is a common understanding and ability to communicate with our patients. When interacting with patients of different backgrounds, the first step is to listen," advised Williams. If you don't feel heard or understood by your surgeon, don't be afraid to look for a second opinion.
Keep it local
While it may be tempting to travel for a plastic surgery procedure to cut down on costs with 'surgical tourism,' it can often be detrimental in the long run. According to Butler, "This is wrought with challenge – outside of the confines of the United States and ABPS certification, typically these surgeons have not been vetted and accredited with the same degree of scrutiny."
In addition, a lot of what goes into the success of a plastic surgery procedure is the postoperative recovery. By choosing a board-certified plastic surgeon that is local to your area, you can ensure continuity of care and maximize your recovery.
Request photos and references
A key part of picking the right plastic surgeon is looking at their experience and results. During an initial outreach or a consultation with a surgeon, don't be afraid to ask for before and after photos or patient references.
As Butler advised, "It's appropriate to ask surgeons if they care for people from diverse backgrounds." Request photos of patients from your demographic, whether it's race, ethnicity, gender or LGBTQ+. Williams agrees, also recommending to "ask them if they see a difference in outcomes and also about their experience with patients of diverse ethnic backgrounds."
Bring a friend or family member along
While the decision to have plastic surgery is a highly personal one, having an advocate with you during consultations is key. According to Butler, "Patients absorb about 60% of what we tell them in a consult – if they bring a loved one with them, they can, hopefully, absorb the other 40%."
There will be a lot of information provided in a consult, and it can often be overwhelming for patients to try to listen, ask questions and retain this information. By having an advocate with you, you are better equipped for success.
Feel empowered to ask for a second opinion
When considering a plastic surgery procedure, don't be afraid to obtain a second opinion, whether you felt comfortable with your first opinion or not. If the surgeon is offended that you are interested in a second opinion, Butler advised that "it might be a yellow flag."
"If it's an elective operation and you want another professional opinion, they shouldn't dissuade you from that," said Butler.
A great beginning – still a journey ahead
While we have seen recent significant evolution regarding inclusivity in the field of plastic surgery, there is still plenty of room for growth. With continued innovations and a greater emphasis on inclusive excellence in education and representation, it is exciting to see how the field of plastic surgery will continue to progress.
To find a qualified plastic surgeon for any cosmetic or reconstructive procedure, consult a member of the American Society of Plastic Surgeons. All ASPS members are board certified by the American Board of Plastic Surgery, have completed an accredited plastic surgery training program, practice in accredited facilities and follow strict standards of safety and ethics. Find an ASPS member in your area.