Navigating social media's influence on plastic surgery decisions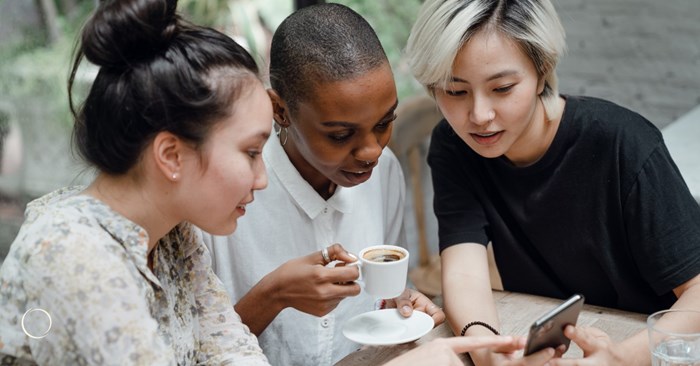 When we talk about plastic surgery, its procedures and considerations, it's nearly impossible to gloss over the impact that social media has on it. From "inspo pictures" to Facebook groups, social media has become a source of both education and misinformation. So how do we navigate social media in a way that enriches our understanding of plastic surgery without damaging it?
To better understand social media's influence on plastic surgery, we spoke with Danielle DeLuca-Pytell, MD, and Roy Kim, MD, to examine the impact of social media on patients' perceptions of plastic surgery and how to use these platforms responsibly when researching and sharing experiences.
Social media and the popularity of plastic surgery
In recent years, the impact of social media on the popularity and demand for plastic surgery procedures has been significant. Platforms like Instagram, TikTok and Facebook have become powerful tools for promoting plastic surgery services and showcasing before-and-after transformations.
"Social media has become the number one method of advertising in plastic surgery, and that's a big shift from the way that used to be," said DeLuca-Pytell. "People that are social-media savvy, I think they position those very well to reach people about the services that they offer. To have a social media presence takes a lot of effort. You have to post things that are thoughtful, you have to post regularly, you have to have something that makes people want to see you again. So, it's not just having a good before-and-after picture, it's having something that can make you stand out from other people. And it's a level of marketing creativity that is really different from the way it used to be."
However, the impact goes beyond just how plastic surgeons are marketing themselves and their practices. In an era of selfies and years that are now filled with Zoom calls, there's no doubt people are looking at themselves more closely.
"It's both good and bad, depending on your perspective in life and, I think, your biases," said Kim. "So, with selfie cameras, Zoom meetings and the like, there is an increase where social media is affecting the way we perceive others and how we perceive ourselves. Everybody likes aesthetically pleasing things, but sometimes we're not quite as aesthetically pleasing as we think we are, and the selfie camera is very brutal about that."
Unrealistic expectations shaped by social media
While social media has provided patients with access to a wealth of information about plastic surgery procedures, it has also contributed to unrealistic expectations. Edited and filtered images often flood social media platforms, presenting idealized versions of beauty that may not be attainable for everyone.
"Because even with myself or yourself, you can take an iPhone, take a regular photo or portrait mode, and we all look better in portrait mode," said Kim.
This disparity between filtered images and reality can lead patients to aspire to unattainable results, setting them up for disappointment and dissatisfaction.
DeLuca-Pytell stressed the importance of a surgeon's first conversation with a patient: "You can learn a lot about what people desire and make sure that it's coming from a place that's safe and attainable."
Social media platforms have also played a role in shaping the trends and misconceptions surrounding plastic surgery. Patients may request treatments or surgeries based on these trends without fully understanding the risks, limitations or appropriateness for their specific case.
"That's the power of social media," said Kim.
It is crucial for patients to consult with a qualified plastic surgeon who can provide accurate information and guide them toward realistic expectations.
Both Kim and DeLuca-Pytell reported that there have been misconceptions about not only the procedures themselves but in the recovery thereafter. Kim highlighted that many patients expect a quick transformation, likely because of our society's emphasis on instant gratification. But in actuality, the recovery can take weeks or even months before a patient will notice the full-fledged results of surgery.
"The transformation that occurs after facial or body surgery, even some injections, it's far longer than what you would see on an Instagram reel," said DeLuca-Pytell. "When I meet with people, I talk about what is real and what is expected, and I will say, 'I know on social media it seems like the transformation occurs in two seconds, but it is still surgery, there is still a recovery.'"
Responsible use of social media for inspiration in plastic surgery
The prevalence of edited and filtered images on social media has had a substantial impact on plastic surgery, and surgeons are vigilant about noticing those alterations in a person's inspiration photo – whether that's lighting, makeup or the filtering effects of a smartphone camera.
"I think an average plastic surgeon knows a lot about it," said Kim. "And so, we can point out these subtle to moderate differences and sometimes consumers or patients can't see it."
These altered images can create a disconnect between perception and reality. Patients must be mindful of the distinction between what they see on social media and their own unique features. Understanding this difference is essential when considering plastic surgery options and discussing expectations with a surgeon.
While social media can be a valuable resource for researching plastic surgery procedures, it is crucial for patients to use these platforms responsibly. While there are issues to consider, Kim also acknowledged the positive aspect of social media.
"Patients today are much better informed, they've consumed so much content and they are analytical," said Kim.
However, patients should be cautious about looking to social media for medical advice or making decisions based on anecdotes from strangers.
DeLuca-Pytell warns against the dangers of seeking advice from Facebook groups, emphasizing the importance of direct communication with a board-certified plastic surgeon: "I give every patient my cell phone number and tell them, 'Please, if you have a question, I want you to reach out to me. I don't want you to be asking your girlfriend or your Facebook group. If something is right, ask me.'"
When researching plastic surgery on social media, patients should seek educational content from reputable sources, follow qualified plastic surgeons who provide informative posts and critically evaluate before-and-after photos. Additionally, establishing a strong doctor-patient relationship and even communication can help patients gain a realistic understanding of what can be achieved through plastic surgery.
Using social media responsibly in your plastic surgery journey
The influence of social media on patients' perceptions of plastic surgery cannot be ignored. It has significantly contributed to the popularity and demand for these procedures. However, it is crucial for patients to approach social media with caution, recognizing the limitations and potential pitfalls it presents.
By seeking guidance from qualified plastic surgeons, maintaining realistic expectations and using social media responsibly as a research tool, patients can make informed decisions and achieve satisfactory outcomes in their plastic surgery journeys.
To find a qualified plastic surgeon for any cosmetic or reconstructive procedure, consult a member of the American Society of Plastic Surgeons. All ASPS members are board certified by the American Board of Plastic Surgery, have completed an accredited plastic surgery training program, practice in accredited facilities and follow strict standards of safety and ethics. Find an ASPS member in your area.