Decoding plastic surgery on social media: A guide to reliable research in the digital age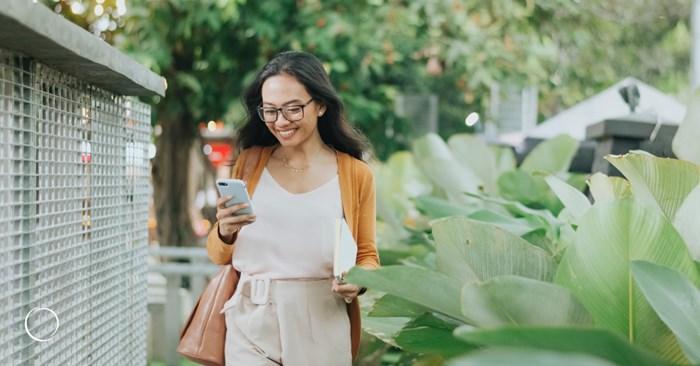 In this day and age, there's no doubt about it – social media is king. This unique digital platform has opened a new universe of possibilities, allowing us to connect with others worldwide instantly and access a wealth of knowledge at our fingertips. And while this boom in information and access has proven to be beneficial, obvious drawbacks can come with it.
This is especially true within the realm of plastic surgery. What was once a word-of-mouth industry that relied on positive patient reviews and in-house before and after photos has now become a worldwide conglomerate with borderline oversaturation within social media. This near-overwhelming effect can have positive and negative repercussions for patients and surgeons and has changed the nature of the business.
As we seek to gather better insight into the effect of social media on the field of plastic surgery and what patients can do to protect themselves in this age of access to instant information, we reached out to a few trusted plastic surgeons for their opinions. Keep reading to discover advice, best practices and more from Amaka Nwubah, MD, and Smita Ramanadham, MD, FACS.
The pros and cons of the age of social media
There's no denying that the age of social media has had a profound effect on the world and particularly on the medical field. Patients now have instant access to information that previously would have been limited and can discuss topics of interest with like-minded individuals worldwide with a few taps of their fingers.
The negative implications of social media
And while this boom in information has greatly expanded the ability to collaborate and educate, it has also opened the door to misinformation and misrepresentation.
"Social media is a scary place when it comes to plastic surgery, and often people are choosing a plastic surgeon based solely on social media," said Nwubah. "The problem is on social all you see is a highlight reel of all the things that the individual wants you to see."
Not only do patients have to be extra cautious about what they see online, but also surgeons must be conscious that they may need to reeducate potential patients about what to expect from any procedure.
"This creates an environment in which the patient has to do their due diligence and sift through this content for its accuracy," said Ramanadham. "As surgeons, have to do a lot of 'unteaching.'"
One key area that is often missing in the so-called 'highlight reel' of plastic surgery on social media is what to expect from their results and the recovery process. These aspects are often excluded or exaggerated for a more positive interpretation, which can be harmful for patients.
"I see it as a tool where patients are given unrealistic expectations not only about surgery results but also about the healing and recovery process which is often not even mentioned," said Nwubah.
The positive implications of social media
And while social media can be a bit of an intimidating and frightening place when it comes to plastic surgery research, it also has its advantages.
"It allows our patients direct access to us, what we do and allows us as board-certified plastic surgeons to directly educate our patients, which is invaluable and, in the past, could only occur during in-person consultations," said Ramanadham.
Many plastic surgeons view social media as a new opportunity to connect with prospective patients and help educate the population about plastic surgery, especially regarding patient safety.
"As a plastic surgeon, I love social media," said Nwubah. "It has helped me grow my business and I absolutely love the interaction and the education and safety tips I can provide."
Surgeons are better able to educate and interact with their patients via social media, something that has been previously limited.
"Our current patients want more of a connection with their surgeons," said Ramanadham. "Not only do they need to like their plastic surgeon's aesthetic and work, but they want to connect with them on a personal level. Some of the posts I get the most engagement on are actually my personal posts rather than before and after photos."
Social media allows a unique opportunity for surgeons to better connect with their patients on a personal level, building that relationship further in the process.
This boom in social media has also helped to decrease the negative stigma that has been so often associated with plastic surgery, opening up the door for new patients to wet their toes. According to Ramanadham, it also "created an increased demand for surgery and nonsurgical procedures but has also changed the demographic of the traditional plastic surgery patient."
Tips and tricks to maximize your research using social media
As with any research, there are a few key ways to ensure that you find factual information that will benefit your research on a potential plastic surgeon or procedure.
Check the comments
Nwubah advised that you ask yourself, "Are there actual patients commenting on posts?" Take a close look at who is interacting with the surgeons' posts and watch for actual patients. This can be a positive indication of patient satisfaction.
Don't be afraid to interact
If you find a particular surgeon that you are interested in, don't be afraid to interact with their posts! Ask questions, leave a comment and send them a message. This is a great way to discover how they respond and interact with their patients and potential patients.
"Our patients want to relate to us, and conversely, we want to have patients that we relate to," said Ramanadham.
Don't look at the follower count
It's so easy to get caught up in a large follower count, but it's important to remember that this isn't indicative of the surgeon's skill or expertise.
"The reality is that social media doesn't require you to be an expert to say you are an expert, and those with high follower counts often are seen as authorities, but having a high follower count does not correlate," Nwubah. "Also, remember, followers can be bought."
Dive a little deeper
Things aren't always what they seem. With the right platform and persona, anyone can seem like an expert online.
"I always recommend that patients dive a little deeper than social media," said Ramanadham. "Look at the surgeon's website and credentials. Double check their credentials and board certification."
Keep an eye out for altered photos
One of the key red flags to keep an eye out for is photoshopped, filtered or altered photos. Nwubah warned "it can be a source of false hopes and desires as people see filtered images and videos and begin aspiring to that."
"It's always important to critically look at photos to ensure they aren't altered," said Ramanadham. "Having appropriate expectations about plastic surgery is the key to a successful outcome."
Use social media appropriately in your plastic surgery journey
All in all, one can say that social media is both a blessing and a curse when it comes to the field of plastic surgery. While it has opened the door for more access to information and better sharing of research, it also has proven to have limitations in that it can be easy to fall into misinformation and misrepresentation.
By looking for factual information, researching potential surgeons outside of social media and keeping realistic expectations in mind, you can better ensure success in finding the right plastic surgeon for your procedure.
To find a qualified plastic surgeon for any cosmetic or reconstructive procedure, consult a member of the American Society of Plastic Surgeons. All ASPS members are board certified by the American Board of Plastic Surgery, have completed an accredited plastic surgery training program, practice in accredited facilities and follow strict standards of safety and ethics. Find an ASPS member in your area.