Misconceptions in plastic surgery: What are the facts?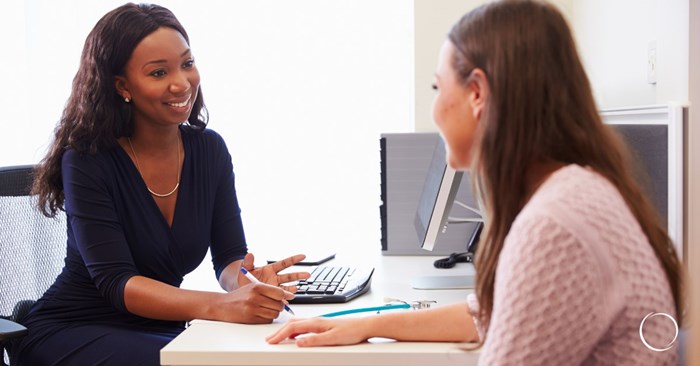 In recent years, the controversy around plastic surgery has increased, with rumors about certain procedures and possible dangers running rampant in the news. And with so many resources and information crowding social media and the internet as a whole, it can be difficult to know what is fact and what is fiction.
In 2020 alone, more than 20 million people received some sort of plastic surgery, according to the 2020 statistics from the American Society of Plastic Surgeons. Whether that be cosmetic surgery, such as breast augmentation, or reconstructive surgery, like scar revision. So, as more and more people get plastic surgery, it's important now more than ever before to get the facts straight.
Follow along as Kaitlin Clark is joined by board-certified plastic surgeons Gregory Greco, DO, FACS, Michele Shermak, MD, and Michelle De Souza, MD, FACS, to discuss the misconceptions surrounding plastic surgery.
Plastic surgery is not just cosmetic surgery
There's no doubt that when most people think of plastic surgery, they think of breast augmentations and Botox. And thanks partly to TikTok and other social media platforms where there are literally filters to show you what you might look like with lip injections or fillers, mainstream media is clouded with cosmetic procedures. But don't let the media and the public fool you, there's more than meets the eye in the world of plastic surgery.
"Plastic surgery... comes from the Greek 'plastikos,' which means 'to mold.' And basically, plastic surgery... is surgery on the skin and all of its contents," said Shermak.
The internet is full of newsworthy pieces on the latest dangers of Brazilian butt lifts, stories of individuals who got lip injections and so much more. But the truth of the matter is that plastic surgeons encompass so much more than what you see online, a big part of that being reconstructive surgery.
"Plastic surgery is comprised of reconstructive surgery and aesthetic surgery," said Shermak. "Reconstructive surgery includes reconstruction of traumatic injuries, of burns, reconstructing patients who have cancer removals and even hand surgery is a subspecialty of plastic surgery."
Plastic surgery requires a high level of training
You might think plastic surgeons require minimal training given what is needed to use injectables – "Botox parties" ring a bell? The tricky part about looking for an individual to perform your plastic surgery is finding out if they are qualified to do so. When you are considering getting plastic surgery, make sure you are looking for a board-certified plastic surgeon.
Board-certified plastic surgeons must complete at least four years of medical school followed by at least six years of surgical training with a minimum of three years of plastic surgery residency training. During this time, they will also have to pass comprehensive oral and written exams. And this training will continue each year as long as the surgeon is in practice.
While in medical school, surgeons "get exposure to general surgery subspecialties, and these include areas like trauma, intensive care, cancer services... things that many don't associate with plastic surgeons and what they do. But that's an integral part of our training," said Shermak.
Most importantly, board-certified plastic surgeons receive a certification from the American Board of Plastic Surgery (ABPS) or in Canada by The Royal College of Physicians and Surgeons of Canada indicating that they received adequate training.
Plastic surgery doesn't always produce extreme results
Speculation about what type of plastic surgery celebrities like Kim Kardashian and Nicki Minaj have had has plagued the internet in recent years. But plastic surgery has been around far before these modern-day celebrities and will be long after their time in the spotlight is over. Plastic surgery is for everyone – as long as you meet the requirements.
"This is not necessarily like what you see on TV," said Shermak. "This is real medicine, and we take our role as doctors just as seriously as we do the fact that we're plastic surgeons."
While you may see dramatic results in celebrities, most individuals want a natural more refined look. The results of plastic surgery don't have to look weird or make you look different, Shermak adds. Most aesthetic surgeons are working with their patients to make them look like a younger, fresher version of themselves, not change what they look like entirely.
"I had a patient recently who is a very fit mom. She's in her late 40s, she really wanted to get a breast augmentation because her breasts were super deflated after having babies and breastfeeding," said Shermak. "And she wanted a small implant that would match and be proportionate with her size so that she would feel more confident in bathing suits, at the gym, in clothing. And she had a pretty small implant that matched her small frame and she said, 'This is great. This is the most non-boob job boob job I've seen. And I am so happy.'"
Plastic surgery is not just for the old
As we age, we all develop fine lines and wrinkles that we wish weren't there. And plastic surgery, specifically aesthetic surgery, is made to help you feel like your younger self. In recent years there has been a push for preventative care in plastic surgery.
"Because we have the training and the expertise in understanding physiology and anatomy, we know how to apply these medicines to younger ages and older ages too," said De Souza.
So, when you start to use your anti-wrinkle cream and hyaluronic acid serums, you may also want to consider including neurotoxins like Botox, so you don't develop as many wrinkles, De Souza adds.
Plastic surgery tourism is not necessarily cheaper
When you see plastic surgery for cheaper elsewhere, you may think, "why would I get it in the United States when I can pay so much less overseas?" The short answer? You get what you pay for.
"We talk about the cost of medical care in the United States; however, it may be attractive to go somewhere else," said Greco. "And I always tell my patients, 'Where are you comfortable having your complications?' And that's something that everybody must understand – that surgery is still surgery regardless of whether it's cosmetic surgery. It comes with risk, and there's risks of blood clots, there's risks of travel, there's expenses, and are you prepared to handle all of this?"
And while you might think you are spending less money at the front end, De Souza adds that if you have complications from improper care, you might end up sending a lot more money than you bargained for when a surgeon in the U.S. has to fix the issues.
To find a qualified plastic surgeon for any cosmetic or reconstructive procedure, consult a member of the American Society of Plastic Surgeons. All ASPS members are board certified by the American Board of Plastic Surgery, have completed an accredited plastic surgery training program, practice in accredited facilities and follow strict standards of safety and ethics. Find an ASPS member in your area.