Recovering from body contouring after significant weight loss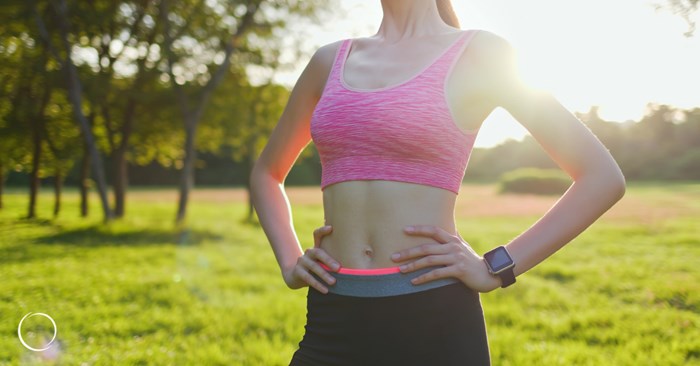 Katie Coco was 31 years old when she decided to undergo gastric bypass surgery. She had been considering the surgery for many years and finally pulled the trigger. Weighing 356 pounds at her heaviest, the Rochester, New York-based makeup artist spent her twenties working out with a personal trainer and trying every diet imaginable, but nothing helped her lose the weight she wanted to.
"I didn't need to lose 50 pounds; I needed to lose 150 pounds," she recalls. "So, I always felt really defeated because I would lose 60 pounds, but I was still obese."
It got to the point where Coco realized that if she wanted to lose more weight, she needed medical intervention. She did some research on weight loss procedures and found she had two options – a gastric bypass or a gastric sleeve. With the amount of weight she wanted to lose, a bypass seemed to be the better fit.
From there, Coco had to go through an in-depth six-month process to ensure she was a good candidate, looking at everything from mental health to diet and nutrition. Then, in July 2018, she underwent the procedure and saw incredible results in the months that followed.
Within a year and a half, the makeup artist had lost all of the weight she wanted to, but she was now facing a new problem: loose skin. So, in order to get the results she wanted, she decided to have a breast lift and tummy tuck in January 2020.
"I literally had lost half of myself and went from 356 to 185, and I had all this new muscle from working out, but there was so much skin hiding it," Coco explains.
A breast lift and tummy tuck, which she did simultaneously, typically come with some daunting recovery time, but since Coco's surgeon didn't need to tighten her abdomen, her recovery was nearly seamless.
"I was back up and about after like four days," she remembers. "In fact, I was actually doing too much, and it got to the point where my surgeon had to tell me to stop running around and just sit down."
A year after the two surgeries, Coco was fully healed and wanted to address another area of concern: her posterior. So, in January 2021, she underwent a posterior lift and liposuction on her inner thighs. Her surgeon was able to remove several pounds of skin and remaining fat from both areas, and Coco was happy with the results. Her recovery this time around, however, was much harder.
"Right now, I have a full 360-degree incision right around my hips, and I had to be on my belly for just days and days, which I didn't really expect," she says. "Like, how do you even go to the bathroom? I couldn't sit at all." Coco was even more surprised, though, by the pain that came from her liposuction. "I never would have imagined how painful liposuction would be, and it was actually so much worse than the posterior lift, even though she took out a three-inch band from the area," she notes.
Coco spent the first week essentially stuck in one position: on her stomach.
"I could not lift my leg for six days to even get off of the couch, and it was a week before I could walk up one stair," she says. Taking painkillers for the first few days and nerve-blockers for the first week helped, but it took a couple of days to kick in, and even when it did, the logistical complications remained. "It was just crazy because my body really couldn't do anything," she explains. "I was just kind of existing. But at the end of the day, it was elective, so I kind of knew whatever I needed to do, I would do it."
Five weeks after her posterior lift and liposuction, Coco returned to all normal activity, including exercise. "Even then, though, I wasn't totally able to do everything when I would work out because I was still so tight from the lift, and I was just so tired," she says. And in the months since, her scars have healed drastically, even at a faster rate than those from her tummy tuck and breast lift.
Overall, Coco says getting her surgeries, from her gastric bypass to her liposuction, was the best decision she's ever made.
"I just feel so much lighter, and there's such a huge difference in everything I do – the way I sleep, the way I move," she explains. "There's no longer any fat or extra skin just hanging off of my body, so I have no regrets at all."
To find a qualified plastic surgeon for any cosmetic or reconstructive procedure, consult a member of the American Society of Plastic Surgeons. All ASPS members are board certified by the American Board of Plastic Surgery, have completed an accredited plastic surgery training program, practice in accredited facilities and follow strict standards of safety and ethics. Find an ASPS member in your area.