Six procedures to get now to be summer-ready
Summer's just around the corner, but there's still plenty you can do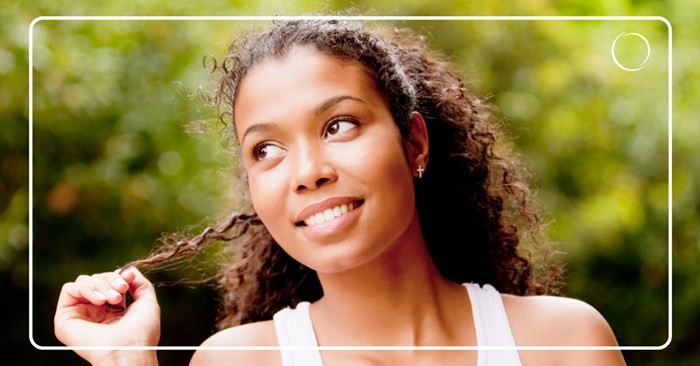 While the pandemic was a rough time for many, it certainly didn't negatively impact the popularity of cosmetic procedures and surgeons are anticipating patient requests will shift slightly as they start to set their eyes on a summer vacation or a beach weekend.
"I don't think anything has really slowed down much since COVID, it's still really busy," says Bay Area plastic surgeon and American Society of Plastic Surgeons member, David Sieber, MD. "But it is busier now for certain, specific procedures."
And while you can certainly opt for any procedure at any time throughout the calendar year, some procedures are more effective and produce stronger results when timed to the seasons.
"Patients are still getting advanced, invasive procedures right now, even though summer is around the corner," says New York City-based plastic surgeon and ASPS member, Melissa Doft, MD. "I have a tummy tuck next week and facelifts every single week this summer, and even more often than that in August. They're definitely not putting anything off because it's the summertime, but what I'm seeing right now is people rushing to get body procedures."
One key factor to consider is where you live. "Most people enjoy the summer, particularly in the Northwest where we have such short summer months, that we want to take advantage of those two to three months, but it doesn't really get that warm until July," says Dr. Doft. "July 4th is a bigger deadline for most of my patients, and likely those in general on the East Coast, than Memorial Day."
Below, Drs. Doft and Sieber tackle the six treatments that you should book as soon as possible – if, of course, you have a July 4th deadline.
Rhinoplasty
According to Dr. Sieber, the summer months are incredibly popular for younger, college-age patients who are seeking a change between semesters and taking advantage of their spring or summer breaks.
"Rhinoplasties are traditionally really busy during spring break because the younger patients have more time," he says. "You could get the procedure done, be at home for a week and then go back to school, although some swelling will be there for six to 12 months."
Breast procedures
Both Drs. Doft and Sieber say that any kind of breast procedure – an augmentation, a lift, a reduction – are popular right now. "People really want to heal before the summer hits, and for a lot of these procedures, the first six weeks are critical for the swelling to go down and also for limited activity," says Dr. Doft, who adds that at four to six weeks, activities can go back up.
"I think many patients who had breast augmentations will still have upper pole fullness or swelling and that can take a little that can take weeks to months to go down, but it really is also dependent on what size implant you got," she says, noting that a majority of her patients opt for a smaller implant around the 200 CC neighborhood."If you're putting in 300, 400 CC implant, you're going to have a lot more swelling and it might not be as fast a recovery," which is important to factor in when you have a drop-dead deadline to look your best.
Lasers and microneedling
"I'm also seeing a lot of interest in laser procedures before the summer months," says Dr. Doft. "You have to be a little bit more careful about wearing sunscreen, but people are trying to get in some of those laser or microneedling treatments while it's still cloudy out in New York."
Even in San Francisco – although it's not exactly a locale known for sunny days – Dr. Sieber says that there are plenty of laser treatments patients can still do and be summer-ready. "You could also do radiofrequency microneedling to the body, something like Renuvion or Bodytite, though results improve over a few months," he says.
But one procedure that's best to shelf until fall is "a really deep resurfacing laser or chemical peel, because you shouldn't be out in the sun with those for a few months," he says.
Fillers
For filler or other injectables, the time is now. "The swelling's going to go down to look good for summer, and I think people are expecting to be out and about this summer, they're craving a social connection," she says. "We have been more jam-packed than normal with Botox and filler appointments – it seems like everyone's getting geared up to be socializing, sitting outside, being without a mask, walking around town."
Liposuction
This procedure may be the most location-based on the list, but if you're based on the East Coast with a July 4th beach vacation timeline, you can sneak one in. "You'll have bruises for a good two weeks, as far as thinking of going to the beach, and you're still swollen; you're not exactly at the final result," says Dr. Doft. "But you look better than where you started from, so there's definitely a visible improvement, even at two weeks."
At Dr. Sieber's body-centric practice, he recommends for patients to have a game plan for liposuction, especially a 360 or hi-def Vaser. "You could do little areas of lipo, like thighs or arms, but doing a whole lipo 360 would probably be too much to be ready by Memorial Day," he says, as recoveries can vary from four to eight weeks. And ditto for any fat transfers – it'd need to be a minor transfer taken from and placed into smaller areas.
Otoplasty
Similar to rhinoplasties, otoplasties, or ear surgeries, are popular summertime procedures for children. "The summer is such a big transition time, historically, for many people in their life, going from high school to college, or college to graduate school, or just making some kind of professional change," explains Dr. Doft. "So some of the face things, we definitely see a lot of right now because people tend to have a little bit more downtime."
To find a qualified plastic surgeon for any cosmetic or reconstructive procedure, consult a member of the American Society of Plastic Surgeons. All ASPS members are board certified by the American Board of Plastic Surgery, have completed an accredited plastic surgery training program, practice in accredited facilities and follow strict standards of safety and ethics. Find an ASPS member in your area.