Summer makeover magic: Pros and cons of scheduling your mommy makeover during the kids' summer break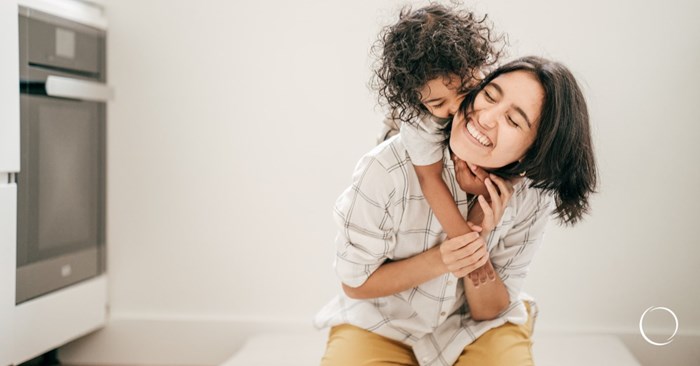 As a mom, there's no doubt that you have a full plate – and a full schedule to go with it. After making the life-changing decision to have children and experiencing all the ups and downs that come with pregnancy and giving birth, chances are that you've had to jump right into taking care of them. But prioritizing the joy and comfort of your little ones can often come at the cost of your own causing you to ignore your own needs to tend to theirs.
While we tend to focus on the positives of motherhood, there is one thing that is often ignored – your confidence. Following pregnancy and childbirth, women's bodies undergo significant changes that are often difficult to bounce back from without assistance. That's where a mommy makeover procedure can help. This unique procedure is a great way to get a leg up on gaining your confidence back and providing much-needed rejuvenation.
If you're considering taking the plunge on a mommy makeover, you're probably filled with burning questions about the procedure itself, recovery and when to schedule this life-changing surgery. To help ease your worries and get you the answers you need, we've reached out to two highly-experienced plastic surgeons – Brian Hass, MD, and Sepideh Saber, MD.
What goes into a mommy makeover
First and foremost, a mommy makeover, while exciting, is a major surgery. This procedure can be extensive and have a lengthy recovery time. However most, if not all, women who have undergone this procedure will agree that it is worth it all in the end.
"It's life-changing to be able to get back your pre-baby body and no one needs to have a body that they're not comfortable with after having children," said Hass. "It feels great and it's really confidence-building."
While not a weight loss procedure, a mommy makeover is a transformative process that can completely change the shape of your body. According to Saber, "It is a powerful surgery that can contour your body, give you an hourglass shape, increase your core strength and improve your physical well-being as well as make you feel more confident and comfortable in your own skin."
A mommy makeover typically involves a combination of a tummy tuck – possibly with liposuction – and some sort of breast enhancement surgery, such as a reduction, lift or augmentation. The exact specifics of each part of the procedure vary based on the individual woman and what she is looking to achieve with her mommy makeover.
The advantages of scheduling your mommy makeover during the summer
As summer quickly approaches and the kids are going to be out of school, now may be the time to take a unique opportunity to prioritize your self-care by finally scheduling that mommy makeover.
"While we do mommy makeovers year-round, moms with children are definitely going to do it during the summer," said Hass. "The obligations during the school year are much tougher. During the summer, kids are in camp, and their schedules are a bit more flexible."
Saber agreed, adding that, "Summertime is a common time to discreetly have surgery done without being noticed at work." This is especially true for school administrators, teachers and other education professionals who typically have considerable time off of work during the summer months.
In other words, summertime allows you more flexibility for rest and recovery post-surgery due to less intensive schedules for your children and more opportunities for discreet recovery. It is also often easier to source post-surgery support during the summer months from partners, friends and family members due to their more flexible schedules as well.
Additionally, there is some evidence that supports that recovery from this procedure may be easier during the warmer months, if you have the means to stay within a cooler environment.
Expert tips for making the most of this transformative experience
While no mommy makeover and recovery process are the same, there are a few key steps that you can take to maximize your recovery and make the most of this truly life-changing experience.
Be prepared for some R&R
As Hass reminds us, the key to maximizing your recovery is through rest. Prepare your recovery space with your favorite books and movies to keep you entertained as your body rests.
Don't be afraid to ask for help
After undergoing a mommy makeover procedure, you'll likely need assistance in taking care of your children (and yourself!) for a short period afterwards. If you elect to only have a breast procedure, you'll need assistance for a few days. If you decide to also have a tummy tuck with your mommy makeover, you'll need help for at least 14 days following your procedure.
Indulge in a massage
Many surgeons, including Hass, follow a breast massage protocol after this procedure. While every surgeon is different, it is generally agreed that a gentle breast massage will help maximize your recovery after a mommy makeover.
Stay away from the sun
While it's so tempting to spend time recovering out in the summer sun, it's important to limit your scars' exposure to sunlight to limit darkening and hyperpigmentation. As Saber advised, it's "important to either stay out of the sun or apply – and frequently reapply sunscreen – and/or to wear UV-protective clothing."
Let your body be your guide
While there are general timelines for what to expect when recovering from a mommy makeover, it's important to realize that every patient is different. Stay in tune with your own body and acknowledge when you need to rest in order to maximize your recovery process.
Closing thoughts
Always remember – it's not a bad thing to prioritize taking care of yourself. You may be experiencing a lack of confidence with your new post-baby body, but it doesn't need to stay that way.
And if you're considering a mommy makeover to help gain back your confidence, there's no better time to think about scheduling it than during the summer months. The kids will be off school with less obligations and your schedule will be much more flexible, giving you the opportunity that you need to rest and recover before debuting your new, more confident self.
To find a qualified plastic surgeon for any cosmetic or reconstructive procedure, consult a member of the American Society of Plastic Surgeons. All ASPS members are board certified by the American Board of Plastic Surgery, have completed an accredited plastic surgery training program, practice in accredited facilities and follow strict standards of safety and ethics. Find an ASPS member in your area.