The centerpiece of the face: Why nonsurgical rhinoplasties are gaining popularity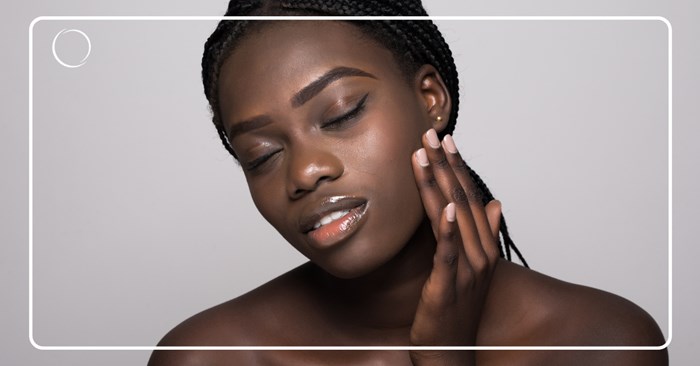 For much of modern history, those looking to change the nose they were born with – be it in size, shape, or smoothness – had but one option: to undergo a rhinoplasty. But in more recent years, as injectable fillers have become increasingly popular and expansive, a less invasive alternative has emerged, one that has the power to slightly tweak or dramatically transform your profile in mere minutes.
"The nose is the centerpiece of the face – a feature that tells us about our parents and heritage but also the one that is closest to the selfie lens and most likely to be visually distorted when we look closely in the mirror," says Lara Devgan, MD, a board-certified plastic surgeon in New York City and member of the American Society of Plastic Surgeons. "It is therefore not surprising that many people have concerns about their noses, and yet not everyone wants to have major surgery with general anesthesia and a yearlong recovery. But nonsurgical rhinoplasty offers a five-minute alternative."
How does a nonsurgical nose job work?
Using the same hyaluronic acid fillers that have become so synonymous with plumped lips and sculpted cheekbones, doctors can now address bumps, lumps, and curves on the nose to achieve the same or similar effects as going under the knife. "With careful understanding of the three-dimensional surgical anatomy of the nose, I am able to use injectable filler as if it were a surgical cartilage graft in order to lift the tip, straighten the bridge, define the bulbousness, and improve the symmetry of the nose," Dr. Devgan explains.
Following an initial consultation to discuss specific goals and preferences, your doctor will carefully analyze and assess the anatomy of your face, marking and measuring the nose and nose-chin balance. From there, it's straight into the procedure, for which you'll be numbed in the same way you would with any filler treatment, and your doctor will begin injecting. "I use my signature approach that I have described and presented on across the globe: careful microdroplet injection technique, aspiration for safety, injection on needle withdrawal deep on the periosteum or perichondrium, and tip flip," says Dr. Devgan; but every doctor will have their own style.
Who is a good candidate for a nonsurgical nose job?
The nonsurgical procedure can be a wonderful substitute for a traditional rhinoplasty, and in many cases, patients prefer it to the latter. "Interestingly, nonsurgical rhinoplasty is a less durable though more precise technique than surgical rhinoplasty, and I almost liken the two procedures to a mechanical pencil and a permanent marker," Dr. Devgan notes. "More and more of my patients, many of whom are aesthetic perfectionists, are opting for nonsurgical rhinoplasty because they want more control over their final outcomes."
The noninvasive nose job is not only well-suited to those who want a more precise outcome but also for anyone who may want to adjust or change their results over time, as filler is only temporary, unlike surgery. It can also be a great way to test drive a new look before making a permanent commitment.
There are, however, still cases that cannot be solved with a nonsurgical nose job. "Patients with functional breathing problems, wide or severely over-projected noses, or the desire to have a permanent solution are best suited for surgery," says Dr. Devgan.
What is recovery like for a nonsurgical nose job?
One of the biggest advantages of having a nonsurgical nose job is the easy recovery. While surgery typically carries with it several weeks of downtime, bruising and bandages, the noninvasive procedure is often considered a 'lunchtime treatment.' As with any filler, patients should avoid alcohol, Aspirin, Advil, and blood thinners in the days leading up to and immediately following injection, and any excessive movement or contact (like heavy glasses or sleeping on the face) should be avoided for one to two weeks.
What are the risks or downsides of a nonsurgical nose job?
Patient satisfaction with the procedure is generally very high, thanks to the minimal risks and downtime associated with it. "In skilled hands, nonsurgical rhinoplasty can offer an extremely precise and minimal downtime way to improve the contour of the nose," Dr. Devgan notes. "That being said, it does have limitations: it is not permanent and must be maintained over time, and it is not powered to remove tissue, alter breathing function, or reduce nasal width."
And as with any injectables, nonsurgical nose jobs can be particularly risky when performed by a less skilled or less experienced provider. "Risks of injectable fillers anywhere on the face can be very serious, including vascular occlusion, or obstruction of a blood vessel, leading to tissue necrosis and in some case reports even catastrophic events such as blindness and stroke," says Dr. Devgan, so it's especially important to go to a board-certified, trusted doctor.
Lastly, although an individual treatment will cost considerably less than a surgical rhinoplasty, it is not a one-off procedure. As filler fades, nonsurgical nose jobs need to be maintained every few months to a year, depending on the product used and how your body metabolizes it, so expenses can quickly add up and surpass the price of a traditional rhinoplasty.
To find a qualified plastic surgeon for any cosmetic or reconstructive procedure, consult a member of the American Society of Plastic Surgeons. All ASPS members are board certified by the American Board of Plastic Surgery, have completed an accredited plastic surgery training program, practice in accredited facilities and follow strict standards of safety and ethics. Find an ASPS member in your area.