Q&A: Lara Devgan, MD, talks nonsurgical rhinoplasty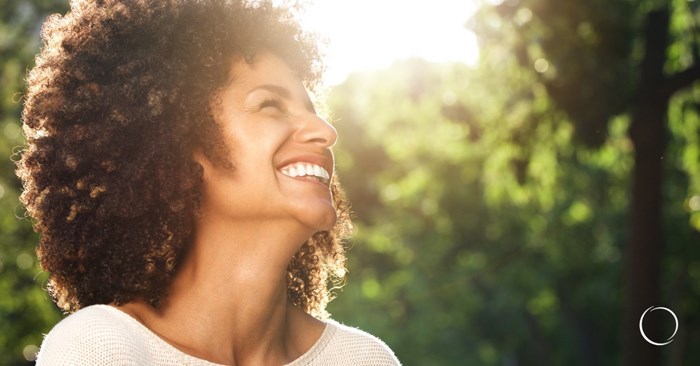 While plastic surgeons are still performing an ample amount of surgery, minimally invasive procedures have become more and more popular in the specialty, especially amongst millennials. With platforms like TikTok and Instagram featuring lip filler, cheek augmentation and now liquid rhinoplasty, plastic surgeons are scrambling to get the correct information out to patients.
At the forefront of these social platforms is Lara Devgan, MD, a board-certified plastic surgeon out of New York City who specializes in facial procedures, as well as skin and injectables. We sat down with Devgan to learn more on her popular procedure – nonsurgical rhinoplasty.
ASPS: You're known for your work on minimally invasive procedures like nonsurgical rhinoplasty. So, what is a liquid rhinoplasty?
Dr. Devgan: Nonsurgical rhinoplasty is a minimally invasive procedure where I use injectable hyaluronic acid-based filler as if it were a surgical cartilage graft in order to improve the shape and contour of the nose, and this is a very powerful technique because it gives patients an alternative to surgical rhinoplasty, which, although powerful in its own right, is limited by invasiveness, downtime, sometimes unpredictability and the need for general anesthesia.
This procedure takes a few minutes, is quite comfortable, has minimal associated downtime and can be used to achieve a wide variety of outcomes and address a wide variety of concerns, including straightening out a nose that has a bump or dorsal hump, refining a bulbous nasal tip, lifting a droopy or descended tip, fixing irregularities that have resulted from a prior surgical rhinoplasty, broken nose or other nasal trauma, restoring the appearance of notched or irregular nostrils and some combination of the above.
ASPS: You started to touch on this a little bit, but for people who don't know what noninvasive or liquid rhinoplasty is, what is the difference in outcome between regular rhinoplasty, which is obviously surgical, versus noninvasive?
Dr. Devgan: A surgical rhinoplasty is an invasive procedure that has the advantage of being able to subtract tissue and do maneuvers that are more dramatic, like breaking and resetting the nasal bones and suturing or stitching cartilages together. This is also associated with, on the downside, a greater degree of downtime, less predictability in healing and the need for general anesthesia. Surgical rhinoplasties are preferable for people who have functional nasal problems like problems breathing, who require addressing issues of the nasal septum in addition to the appearance of the nose, people who need to physically reduce the size of the nose or narrow the base width of the nose for wideness and people who want a permanent result.
A nonsurgical rhinoplasty is less permanent but more precise than a surgical rhinoplasty. Patients are wide awake with a needle, so it's a minimally invasive procedure. It does not require any downtime or anesthesia. Patients can go right back to work or other activities, and it's also a super precision procedure where patients who are aesthetic perfectionists or really want to control their outcome can participate in some of the decision-making about how they want their nose to look, because they're right there during the procedure, making suggestions about any tweaks that they want to have happen. And with the nonsurgical rhinoplasty, most patients will maintain their results somewhere between six and 12 months, depending on their metabolic rate and how fastidious they are about their appearance.
ASPS: With a lot of plastic surgery, you can't see the final result immediately. Is that different with liquid rhinoplasty?
Dr. Devgan: The results then are pretty much immediate. When I'm done with a nonsurgical rhinoplasty, I'll have a patient regard their appearance in a mirror and we'll take standardized photographs for the patients to review with me. If somebody has any comments that they want to make or they want to make any adjustments to the procedure, I'm able to do that at the time of the visit.
ASPS: How do you help patients decide between a rhinoplasty or nonsurgical rhinoplasty?
Dr. Devgan: Many patients are not completely sure about whether or not they want a surgical rhinoplasty, so they consider a nonsurgical rhinoplasty as a baby step because it's a non-permanent option. Surgery is a very big deal and it's an apple that you can't un-bite or an egg that you can't un-fry.
It's a permanent commitment, and nonsurgical rhinoplasty is a procedure that is not only temporary but it's also filler that is dissolvable, so for somebody who is thinking about surgery, it's also an option to test drive or try on the results of the surgery before they make a permanent commitment to have a surgical procedure.
ASPS: Is there anything else you want to add that you think is important for patient education purposes?
Dr. Devgan: I think that nonsurgical rhinoplasty is an amazing procedure. Still, it's very important for patients to understand that this is not just a high reward procedure but it's also a highly specialized procedure. With any injectable procedure, but especially this one, it's exceedingly important to seek care from someone who also is familiar with the three-dimensional anatomy of the face.
Personally, I would only put nonsurgical rhinoplasty in the hands of someone who is also capable of doing a surgical rhinoplasty because that ensures that not only are you getting the best advice possible for your face, but you also are in the hands of someone who is intimately familiar with the three-dimensional operative anatomy of the nose.
To find a qualified plastic surgeon for any cosmetic or reconstructive procedure, consult a member of the American Society of Plastic Surgeons. All ASPS members are board certified by the American Board of Plastic Surgery, have completed an accredited plastic surgery training program, practice in accredited facilities and follow strict standards of safety and ethics. Find an ASPS member in your area.