Minimally invasive procedures: What to know and where to start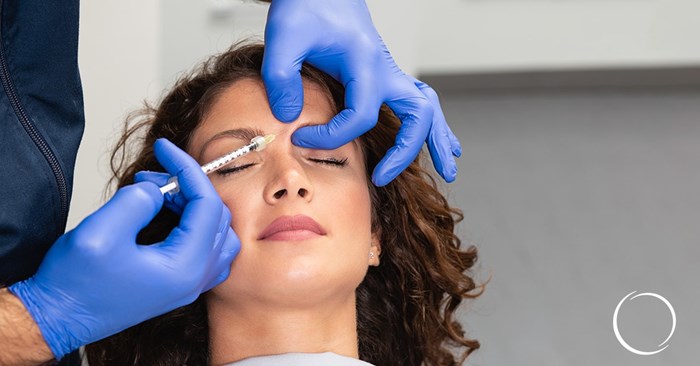 For so many of us, we've avoided even thinking about taking the plunge into traditional plastic surgery because of one crucial aspect – the surgery itself. Whether it's a fear of going under the knife or a want to avoid a drastic change in appearance with an extended recovery, opting out of traditional surgical procedures is an understandable decision. Yet many options are available for those who want to maintain their appearance or make subtle changes without going under the knife.
Enter the world of minimally invasive plastic surgery procedures. We have seen an emergence in both popularity and technological advancements in the field of minimally invasive procedures during the last decade. Minimally invasive options are an alternative to traditional plastic surgery because the procedures do not involve anesthesia and can be done on an outpatient basis. There is still a recovery process post-procedure, but it's typically not as intense, long or in-depth as traditional surgery, allowing patients to get back to their day-to-day lives more quickly with little downtime.
To gather more insight into the idea of minimally invasive procedures within the field of plastic surgery, we've reached out to two experts – ASPS Member Surgeon Karen Horton, MD, MSc, FACS, FRCSC, and Emily Sespaniak, NP, the aesthetic nurse practitioner at Horton's practice. Here are their thoughts, advice and other tips and tricks to maximize your experience with minimally invasive procedures.
Plastic surgery vs minimally invasive procedures
The primary difference between traditional plastic surgery and minimally invasive procedures lies in the scope of the procedures themselves and the recovery afterward. Many surgeries typically involve more swelling and bruising than nonsurgical procedures as well as a longer recovery period. Yet, minimally invasive or nonsurgical procedures may need more sessions or a combination of procedures to achieve desired results.
Always first discuss with your surgeon or provider when considering which options are best for you. As an expert in their field, they will be able to advise whether the results that you are looking for are obtainable with minimally invasive procedures or if a surgical procedure is necessary.
"I like to explore what the patient's goals are to see whether a nonsurgical treatment would help them get there," said Sespaniak. "Some patients are just looking to 'freshen up' but don't want the commitment or downtime of a surgical procedure. In this case, we can explore treatment options like injectables or skin rejuvenation procedures like laser or microneedling. If the patient is primarily complaining of sagging or gravity-related concerns, this would most likely require a surgical procedure."
Another consideration in choosing between plastic surgery or a minimally invasive procedure is the extensiveness of the treatment and results.
"You should ask how many treatments will be needed for the final result, at what intervals and what total cost can be expected," said Horton. "Often, if multiple nonsurgical procedures are recommended for acceptable results (such as Kybella injections or CoolSculpting to the submental region), the cost can end up being the same or more than a surgical procedure such as liposuction of the neck."
A third consideration in choosing between plastic surgery and a minimally invasive procedure is the results and reviews of other patients.
"Patients should ask to speak to other patients in the practice who have had each of the procedures they are considering," said Horton, adding that their experience and results will help inform your final decision on which course of action to take.
How to start researching minimally invasive procedures
Once you've decided to pursue a minimally invasive procedure rather than a traditional plastic surgery, it's time to start researching potential procedures and providers. Here are some of the key ways to get started.
Do your homework
You might be tempted to pick the provider that looks the best on paper, but it is critical to dive a little deeper and do your due diligence.
"While you can see what services offices or practices are advertising, be sure to thoroughly research the practices online you are considering as a new patient before you contact them," said Horton.
Check certifications
Do not fall into the trap of thinking that minimally invasive procedures do not require a trained plastic surgeon or nurse practitioner. Always opt for a certified provider. You can check online if the practice owner is a board-certified plastic surgeon and an active member of ASPS with the Find a Plastic Surgeon tool.
Skip social media
We all know and love social media, but it can be potentially harmful when researching minimally invasive procedures and providers.
"Don't turn to Instagram or TikTok as the absolute font of knowledge," said Horton.
Social media can be a resource to start your research, but you should always further investigate any potential provider, as it can be misleading, both purposefully and unintentionally.
Dive into the details
Do not be afraid to go deep into the details of any potential provider or practice.
"Look up the practice on Google, the Better Business Bureau and other sites," said Horton. "Check their online reviews. What is their average star rating? All one or two stars are concerning, but so are all five stars. Be suspicious if there are no comments that can be seen as constructive criticism."
Tips and tricks to maximize your results
Like traditional plastic surgery, there are plenty of ways to maximize your recovery and results with minimally invasive procedures. Here are a few of our experts' favorite ways to do so.
Get to know your provider
Any minimally invasive procedure is a personal experience between yourself and your provider, which is based on trust and understanding.
"Just like you develop a relationship with your hairstylist or colorist or personal trainer, your minimally invasive procedure provider should get to know you well – your preferences, anatomy and how the procedures work for you," said Horton. "That is the best way to get reliable results and be satisfied with the outcome of your nonsurgical aesthetic treatments."
Trust their direction
On the same note as getting to know your provider, it is important to trust their directions. Follow the advice of your provider to maximize your results and speed your recovery, whether it is on which procedures to consider or how to take care of yourself post-procedure.
Ditch the deals
A discount might be tempting when thinking about a potentially pricey procedure, but don't be afraid to spend the money to get the results that you want.
"Don't bounce around and follow Groupon specials or wait for deals," said Horton. "Your face, skin and body deserve the very best, and upkeep and maintenance can avoid drastic changes in your appearance."
Take it home
Your minimally invasive procedure does not end when you leave your provider's office.
"Adhering to a regimen at home will maximize the results from your in-office treatments," said Sespaniak. "Otherwise, it's kind of like going to the dentist twice a year for a cleaning but not brushing your teeth at home!"
It is important to follow any directive from your provider, whether it's a skincare regimen or avoiding exercise for 24 hours to maximize your results.
Getting the best minimally invasive experience
For anyone who is reluctant to take the plunge on traditional plastic surgery but is still interested in taking care of their appearance, minimally invasive options are a great alternative. From skincare treatments to body contouring to facial fillers and toxins, minimally invasive procedures can play an essential role in helping you age beautifully.
You can maximize your results and ensure an amazing experience with any selected procedure by doing proper research and following your provider's directions.
To find a qualified plastic surgeon for any cosmetic or reconstructive procedure, consult a member of the American Society of Plastic Surgeons. All ASPS members are board certified by the American Board of Plastic Surgery, have completed an accredited plastic surgery training program, practice in accredited facilities and follow strict standards of safety and ethics. Find an ASPS member in your area.