Showing our Pride: Supporting the LGBTQIA+ community in their plastic surgery journeys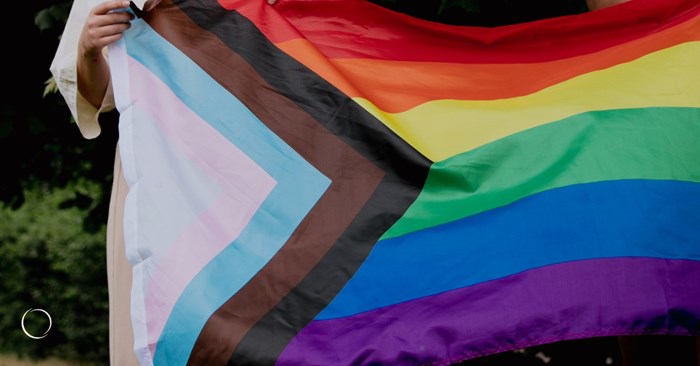 The field of plastic surgery has evolved significantly over the years. Each advancement has not only broadened the technological horizons of the field but also deepened the understanding of individual and communal patient needs.
Among the many diverse groups plastic surgeons serve, the LGBTQIA+ community holds a distinct position, having contributed unique experiences that are invaluable in refining the specialty of plastic surgery and shaping healthcare at large.
ASPS President Gregory Greco, DO, FACS, and ASPS Member Surgeon Loren Schechter, MD, and ASPS PRIDE Forum Vice Chair Arya Andre Akhavan, MD, explore the procedures commonly sought by members of the LGBTQIA+ community and discuss how innovations and standards of care have shaped the industry to better serve the needs of its members.
Serving the LGBTQIA+ community
Procedures sought by members of the LGBTQIA+ community vary depending on the patient's personal goals and gender identity. Plastic surgeons play a critical role in serving the many different segments, including those who identify as gay, lesbian and gender-nonconforming, while providing specialized care for those members of the transgender community.
"Societal beauty standards and cultural influences should be considered when addressing patients belonging to the LGBTQIA+ community," said Greco. "The individual surgeon must recognize that not every male identifying patient may want a strong jawline and sculpted abs, while every female patient may not want a sculpted waist and enhanced buttock. A provider and patient must always have open communication and clear understanding of the goals, desires and expectations of any intervention."
When considering drivers and motivations for the group at large, Akhavan emphasized a heightened aesthetic awareness within the LGBTQIA+ community, as indicated by early scientific literature.
"For example, there are higher rates of emphasizing physical aesthetics when it comes to body structure," said Akhavan. "We see a lot more LGBTQIA+ patients coming in for filler and Botox at a much earlier age – as early as 18 to 21."
While many members of the community opt for nonsurgical interventions, there is a variety in which procedures are most sought after across the spectrum.
"There have been upticks in procedures sought by the LGBTQIA+ community," added Greco, noting that those procedures often include "nonsurgical interventions such as jawline fillers, skin rejuvenation, muscle defining devices, as well as surgical interventions like high-definition body contouring."
Further, technological advancements in facial filler and fat grafting have been particularly beneficial for not only transgender women but also gay men, especially those impacted by HIV/AIDS-related lipotrophy.
"One of the key things that we see is that, given HIV/AIDS, from the 80s to around the 2010s, there are a lot of patients who are surviving comfortably who then have lipoatrophy," said Akhavan, adding this is a side effect often attributed to "HIV/AIDS medications which cause a specific pattern of fat loss, and it looks like facial hollowing."
Innovations in fat grafting techniques have led to significant improvements, allowing surgeons to provide more natural and impactful results for patients.
"One that has been developed and worked on are structural fillers," said Akhavan. "Earlier techniques like fat grafting, some grafts to the face were a bit irregular and lumpy. Now that we have better techniques, we basically restore patients to their desired appearance."
Serving the LGBTQIA+ community requires an understanding of unique and evolving considerations. By tailoring the approach to meet the specific needs and goals of gay, lesbian, gender-nonconforming and other LGBTQIA+ individuals, plastic surgeons play a vital role in supporting patients in achieving desired outcomes. Those outcomes certainly involve addressing aesthetic concerns but can also align the physical form with gender identity.
Providing specialized care for the transgender community
Gender-affirming surgery plays a vital role in serving the transgender community. These surgeries encompass a range of procedures, including chest masculinization or breast augmentation, facial feminization or masculinization, genital reconstruction and body contouring.
By undergoing gender-affirming surgery, transgender individuals can experience a significant improvement in their mental well-being, self-esteem and overall quality of life. These procedures are tailored to meet the specific needs and goals of each individual, allowing them to feel more comfortable and authentic in their bodies. Access to and advancements in gender affirmation surgery have greatly contributed to the comprehensive care and support provided to the transgender community.
Schechter, who specializes in gender-affirming procedures, finds it critical to customize procedures to meet the individual patient's goals and expectations.
"There isn't a recipe, so to speak, or a one-size-fits-all approach," said Schechter. "We really tailor the procedures to the person's goals and expectations. Now, having said that, there's a process leading up to surgery."
Surgical interventions are not usually the first step in someone's gender journey or transition. However, once the decision to proceed with surgery is made, there are various procedures that individuals may opt for. Additionally, there are a series of discussions that take place between the surgeon and patient before making the decision to proceed with surgery.
"There are many considerations when it comes to gender affirmation surgery," said Greco. "The first visit to a plastic surgeon usually comes after years of counseling and other interventions to help the patient feel comfortable, and hopefully help them with this process. So, we are probably never the primary step."
Given the individualized nature of the procedures, length of the process and coordination of care, establishing a dialogue is crucial. This step provides the foundation for a shared decision-making process in which the surgeon understands the patient's goals, expectations and postop plan. And can offer expert guidance and support.
"A two-way conversation regarding not only the surgical risks, but a host of other items that must be considered and discussed," said Schechter. "Depending on the complexity of this procedure with the patient, insurance considerations, out-of-pocket costs, time off of work, aftercare issues, especially for people who are traveling, who's going to follow up with you when you return home, coordinating that aftercare, etc."
Akhavan further emphasized the importance of both consistent standards of care and echoed the need for understanding the patient's needs and goals. "WPATH is an external organization with a set of standards of care," he shared. "But then on an individual surgeon-to-surgeon basis, there's also a question of whether or not they feel comfortable in achieving a certain effect, or if the patient's desired outcome is something certain."
For transgender women, facial feminization procedures like tracheal shave (reduction of the Adam's apple), top surgery/breast reconstruction (breast augmentation), vaginoplasty (surgically creating a vagina) and body contouring procedures are commonly sought.
And for transgender men, common procedures include facial and neck masculinization (such as jaw reshaping and Adam's apple enhancement), top surgery/mastectomy (removal of breast tissue) and phalloplasty (surgically creating a penis).
The decision to operate includes multiple consultations to determine the best care and approach. Further, it should be noted that not all trans patients access or receive gender-affirming surgeries or care.
Beyond Pride Month: Caring for LGBTQIA+ community year-round
With their commitment to understanding the unique needs of different demographics, plastic surgeons continue to contribute to the overall well-being, self-confidence and satisfaction of individuals within the LGBTQIA+ community.
"We have many surgeon allies as well as LGBTQIA+ ASPS Member Surgeons that provide care and support to the community," said Greco. "As an organization and health care providers, we recognize that the delivery of care needs to be specialized and individualized."
To find a qualified plastic surgeon for any cosmetic or reconstructive procedure, consult a member of the American Society of Plastic Surgeons. All ASPS members are board certified by the American Board of Plastic Surgery, have completed an accredited plastic surgery training program, practice in accredited facilities and follow strict standards of safety and ethics. Find an ASPS member in your area.