From consultation to follow-up: Embracing telehealth in the plastic surgery journey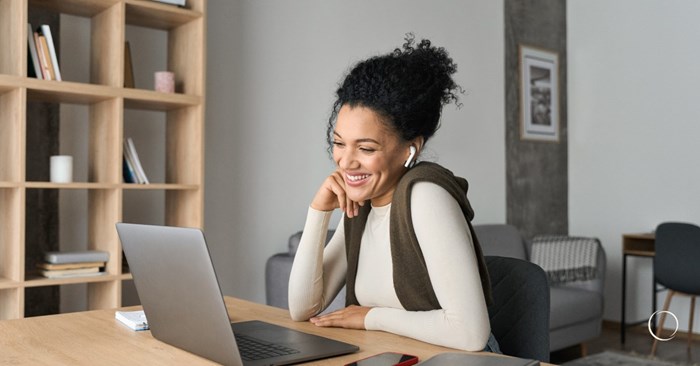 The COVID-19 pandemic drove more people to telemedicine for their plastic surgery journey than ever before. From initial consultation to postoperative care, video conferencing with plastic surgeons is the new normal – and it's here to stay.
Patients and surgeons alike say telecommunication is both convenient and effective. Plus, for patients with less access to care like in rural areas telehealth provides easy access to board-certified plastic surgeons, letting them push beyond the borders of their hometown and into the cities where there are more options for plastic surgery practices.
"Telehealth has really just made the world a little more accessible in a very good way," said ASPS Member Surgeon Ashley Amalfi, MD.
Amalfi, a board-certified plastic surgeon out of Rochester, New York, is no stranger to having patients travel for her care. She has always offered telehealth, but the pandemic created a boom in telemedicine patients for her practice. In fact, before the pandemic around 10 percent of Amalfi's patient population were those who traveled to her for surgery, but today that number is approximately 30 percent.
Why patients travel
People choose to travel for their plastic surgery procedures for many reasons. Some patients, especially in rural areas, have little choice in plastic surgeons and want to open their options to find a surgeon. They want to connect with board-certified plastic surgeons who do a high volume of and specialize in their procedure, and that may not always be close to home.
"I think patients are able to do research and the qualified surgeons who may have been outside of the reach, they now have accessibility to them because they can meet them in a virtual consult and decide if that patient relationship is right for them," said Amalfi.
Telemedicine allows patients to have initial consultations with surgeons from the comfort of their own homes. This is helpful to people who follow a particular plastic surgeon on social media and want to work with that surgeon, even if they practice in a different city and require travel for the surgery.
"If you're traveling for their expertise or their mastery at a certain procedure, or for someone that you just connect with as a patient and a physician, then your comfort is the most important, and it's absolutely a reasonable thing to do," said Amalfi.
Initial consultation
The patient and surgeon need to exchange information before an initial telehealth consultation. For a patient, this means filling out a questionnaire, sending in pictures and, often, paying a consultation fee. After that, the surgeon looks at the pictures and makes a plan that they share with the patient during the telehealth visit.
ASPS Member Surgeon John Anastasatos, MD, who has offices in Beverly Hills and Athens, Greece, said telehealth is valuable for patients to form a first impression of a surgeon and decide whether to work with them. Another benefit of telehealth, he said, is that it gives patients more options to find a surgeon that best fits their needs.
"Patients today have many options," said Anastasatos. "I think all consumers have many options for different types of products and services. And so, a virtual consultation is a good way for a person to see how they feel. It's very valuable to them in order to form an initial opinion."
Is a picture enough?
Some people might wonder whether pictures are enough for a plastic surgeon to work with. For Anastasatos, the photos people send him before the consultation give him plenty of insight.
"Just from evaluating pictures, I personally can have a very solid understanding of what a patient needs and what would serve the patient best," said Anastasatos.
During surgery, the pictures continue to offer valuable information. He puts them up on the wall so he can look at them for perspective.
Anastasatos always sees the patient before surgery when they arrive at his office for the procedure. At that time, he also evaluates them in person and makes adjustments as needed.
Is telehealth as good as in-person?
You're not alone if you're wondering whether telehealth is as good as an in-person consultation. After all, isn't it best for a plastic surgeon to see a patient in real life and feel what they'll be working with?
"If it's between the two, it is always best to sit face-to-face with someone," said Anastasatos. "It (telehealth) doesn't ever replace a face-to-face consultation, but it's really pretty good. It allows both parties to engage together in a very meaningful way."
What about the follow-up?
After surgery, many plastic surgeons require their patients to stay in town for up to one week to have an in-person follow-up appointment to ensure they are healing well with no complications. However, follow-up appointments after this are often made via telehealth.
Telehealth is here to stay, and patients and plastic surgeons alike are embracing it from initial consultation to follow-up. If you're considering using telehealth to connect with a surgeon from out of town, make sure they are board-certified and operate on their patients in accredited facilities. These simple steps can prepare you for a safe and successful plastic surgery journey.
To find a qualified plastic surgeon for any cosmetic or reconstructive procedure, consult a member of the American Society of Plastic Surgeons. All ASPS members are board certified by the American Board of Plastic Surgery, have completed an accredited plastic surgery training program, practice in accredited facilities and follow strict standards of safety and ethics. Find an ASPS member in your area.