The busy mom's guide to self-care: Balancing motherhood, personal wellbeing and cosmetic treatments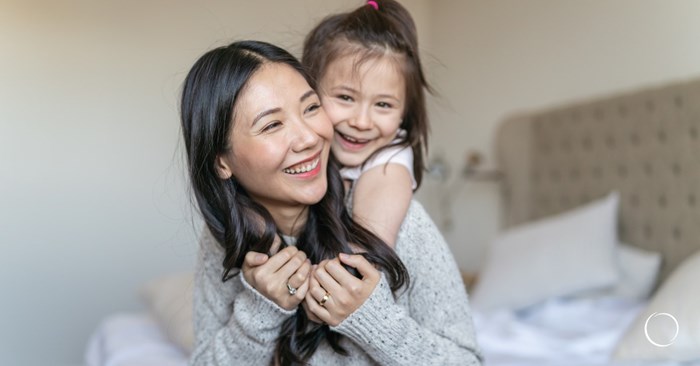 The selfless love of a mother often translates into a superpower, as moms continually put the needs of their families before their own. However, in their 30s and 40s, many mothers experience significant physical changes following childbearing, with some opting to give themselves the self-care they deserve.
All these physical changes can sometimes lead to feelings of discomfort and diminished self-esteem. For many women, this phase becomes a critical juncture where they grapple with the question of how to balance motherhood, personal wellbeing and the consideration of cosmetic treatments.
We spoke with board-certified plastic surgeons Danielle DeLuca-Pytell, MD, FACS, Lara Devgan, MD, MPH, FACS, and Karen Horton, MD, alongside aesthetic nurse practitioner Emily Sespaniak, NP, to address ways in which mothers in their 30s and 40s can prioritize self-care and personal wellbeing.
Popular procedures in plastic surgery for the busy mom
Physical changes due to pregnancy and childbirth, like skin stretching and breast transformation, can create feelings of self-doubt – especially when it can feel like there's nothing they can do about it.
"There is a lot of change that happens after people have children," said DeLuca-Pytell. "The skin will stretch from pregnancy hormones and from carrying babies."
She further notes that breastfeeding can lead to considerable changes in breast shape and size, constantly fluctuating between fullness and emptiness. Many women strive to regain their pre-baby physique through their own efforts, which can take a toll on their mental wellbeing when the desired results are not reflected in the mirror.
That's where the increasingly popular mommy makeover comes in. A mommy makeover aims to restore the shape and appearance of a woman's body after childbearing by combining multiple surgeries into a single procedure. By combining procedures, plastic surgeons can address several post-pregnancy concerns at the same time.
Mommy makeovers typically focus on the breast and abdomen. Common procedures that may be included in a mommy makeover are breast augmentation, breast lift, buttock augmentation, labiaplasty, liposuction and tummy tuck. No mommy makeover includes all of these procedures but may include two or three in a single surgery, depending on the patient's concerns.
Noninvasive cosmetic options for women after pregnancy
Noninvasive cosmetic options for postpartum women have become increasingly popular, offering effective solutions without the need for surgery. And as a mom of six herself, Devgan practices what she preaches regarding maintenance through noninvasive procedures.
"I do a very conservative and judicious amount of Botox and fillers," said Devgan. "I also get my own signature Gold Microinfusion Microneedling Facial, which includes Botox, fillers and platelet-rich plasma. A few times a year, I do a round of Erbium laser resurfacing. All of these procedures and treatments have minimal downtime with highly efficacious results."
According to Devgan, Botox is overwhelmingly the most sought-after nonsurgical treatment among women in their 30s and early 40s.
"Botox is popular because it provides a quick and relatively painless solution for addressing dynamic wrinkles, such as forehead lines and crow's feet," said Devgan.
Fillers also rank high in popularity within this age group, as collagen and elastin production naturally decreases when women reach their 30s. Filler treatments help restore volume, contour the face and diminish signs of aging, targeting areas like the cheeks, lips, nasolabial folds and marionette lines with minimal downtime.
Sespaniak, a nurse practitioner who works with Horton and specializes in nonsurgical cosmetic procedures, also sheds light on the noninvasive cosmetic options preferred by women in their 30s and 40s. She explains that this age group begins to notice age-related volume loss and static wrinkles.
"The 30s and 40s are also a time when visible signs of cumulative sun damage from the teen years and the 20s begin to surface in the face, neck and chest," said Sespaniak. "Moms often notice the 'mask of pregnancy,' known as melasma, that can persist for decades after having children. Nonablative laser treatments and microneedling are popular options to treat pigmentation abnormalities and promote skin turnover and collagen production, which keeps moms' skin looking fresh and more even-toned."
For preventative measures, Sespaniak mentions "baby Botox," or the early injection of neuromodulators to prevent wrinkles from forming. This approach resonates with women in their 30s and 40s who have been receiving nonsurgical cosmetic procedures for years and may consider more invasive plastic surgery once they have finished having children.
While at-home skin care regimens play a crucial role, both Devgan and Sespaniak advise investing in professional treatments at a board-certified plastic surgeon's office for meaningful results. However, that doesn't mean you should ignore at-home skin care treatments as a compliment to these professional cosmetic treatments.
"The best at-home cosmetic treatment is a streamlined medical-grade skincare regimen that ideally includes a broad-spectrum mineral sunscreen and a nightly retinoid, which promote cellular turnover and increased collagen production," said Sespaniak.
In fact, you can often find great medical-grade skincare directly from plastic surgeons such as Devgan herself.
"I religiously keep up a well-rounded medical-grade skincare routine," said Devgan. "Investing in your skin and upgrading to a medical-grade skincare routine can prevent the need for more procedures in the future, saving you time and money in the long run."
Embracing change: The intersection of motherhood and self-care
Motherhood is a transformative journey that brings immense joy and fulfillment. However, it also comes with physical changes that can impact a woman's self-confidence.
"It's a real joy for me to be able to see somebody who has done all the things they've done," said DeLuca-Pytell. "They've done the healthy eating. They've done the right exercise. They just can't make a change... and you lift that weight off with somebody and they absolutely blossom."
Plastic surgeons recognize the unique needs and desires of mothers and the role that cosmetic procedures can play in helping them embrace their postpartum bodies while prioritizing self-care.
"Moms give of themselves to others round the clock, with no days off," said Horton. "Mothers' own self-care and personal attention often comes last in their never-ending to-do list. It's not vain or selfish for moms to practice self-care, whether it's a sleep-in, protecting their alone time, exercising without interruption, pampering herself at the spa or investing in a beauty refresh at a board-certified plastic surgeon's office."
To find a qualified plastic surgeon for any cosmetic or reconstructive procedure, consult a member of the American Society of Plastic Surgeons. All ASPS members are board certified by the American Board of Plastic Surgery, have completed an accredited plastic surgery training program, practice in accredited facilities and follow strict standards of safety and ethics. Find an ASPS member in your area.