Eight ways to make liposuction recovery a breeze
The recovery timeline is shorter than you'd think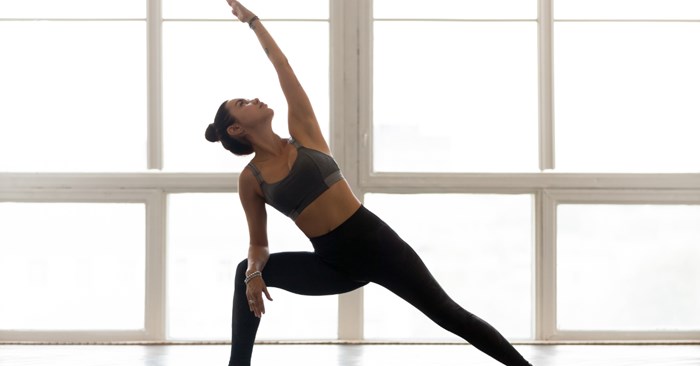 Liposuction is often believed to be a minor procedure, especially when compared to other popular plastic surgeries. Whether that's due to the fact that no skin is removed or pulled – meaning no cutting of the skin, no scalpel at all and thus, no stitches to recover from – or because it's easy to view a cannula as a high-tech device or simply because there's so much misinformation out there, is up for debate.
But what is not up for debate, is the fact that liposuction is much more serious than a "lunchtime procedure", regardless of how small the area being treated is. While prospective patients should expect real downtime, there are several ways to soften the pinch points of recovery.
We spoke to Ryan Neinstein, MD, a board-certified plastic surgeon and member of the American Society of Plastic Surgeons, whose New York City practice specializes in body contouring procedures, for his best tips to ensure a successful recovery from liposuction, as well as his top two don'ts. Here's how to make it through your liposuction recovery with ease.
Liposuction comes in many forms
While liposuction in and of itself seems straightforward enough – simply sucking fat out of the body – there are plenty of options to combine traditional liposuction with modern energy devices for a more sculpted result.
"The type of liposuction you have will determine your healing," explains Dr. Neinstein, who adds that liposuction has evolved from an exclusively fat removal operation to a body sculpting procedure with the popular pairing of the surgery with popular energy devices, especially Vaser.
"It's the key device for surgeons who primarily focus on body sculpting or liposuction around the world," he says. "The Vaser is an ultrasound-based device that uses gentle energy to melt stubborn fat so it comes out smoother, easier and in larger amounts."
This gentler way paves the road to a less bruised, less swollen recovery than you'd find with traditional liposuction alone. Further, the scope of your liposuction – whether you addressed one or two trouble areas or had an all-over procedure – will impact the length and breadth of your recovery.
Lymphatic massages are essential
"The first week, the body is quite inflamed, which translates to you feeling sore, a little tired and the body has either retained a lot of fluid or has made a lot of fluid, and our main focus is getting all that excess out of the body," says Dr. Neinstein, who adds that this is done via drains or a combination of drains and lymphatic drainage massages, a low-pressure technique to stimulate the body's natural drainage process.
While every plastic surgeon will have their own list of recovery dos and don'ts, many have their liposuction patients begin lymphatic massages the day after surgery, and continue the appointments several times each week for two months. In addition to releasing fluid, it also helps to "prevent fibrosis, contour irregularities and lumps and bumps," adds Christian Subbio, MD, a plastic surgeon and ASPS member in Philadelphia. "Massage will help facilitate the drainage of the lymphatics and make the result more even and smooth."
Compression garments are non-negotiables
"Bruising, swelling and firmness are common between the first week and third weeks," says Dr. Neinstein, although he adds that every recovery is individual. "It's typically more if the patient is not very active in terms of moving around or not using the compression garments."
He advises his liposuction patients to wear a customized compression garment for four to eight weeks, while patients whose procedure included athletic sculpting, will also be given a supplemental foam to place under the garment. "It improves the squish and compression so we get better results faster," he says.
Around week three, there's typically a "turning the corner" moment, according to Dr. Neinstein, "where the patient transitions from 'what did I do, I'm bruising, I'm swollen' to 'I can't believe I waited this long to do this,' but without the compression, your tissues will take their time contracting and it will take longer to see a visible result."
Stick to an anti-inflammatory diet
Many surgeons have their patients adopt an anti-inflammatory diet a few weeks ahead of their surgery date, which Dr. Neinstein defines as "plant-based and berry-heavy with a prebiotic for the gut," adding that salt should also be avoided at all costs, as it will cause the body to soak up and retain water.
To support the body's natural healing process, it's important to continue an anti-inflammatory diet after surgery, too. "Bodies become inflamed from any type of surgery, but especially liposuction because we cover a lot of surface area, so it increases the inflammation," he says. "Berries, pineapple, more plants than not plants, these things really make a difference in the body to settle inflammation and improve the healing of the whole body."
Try Pilates
Depending on the scale of the liposuction procedure, light exercise can be resumed around week three or four post-op, and all restrictions are usually lifted by six weeks.
"And after about the third or fourth week, the tissues slowly tighten and continue to tighten over the next year, but there's a major jump at three weeks," says Dr. Neinstein. "And then for three weeks to a year, the tissues will continue to tighten. The things that we tell patients to promote optimal healing are to continue massages periodically throughout the year, and to really optimize health, we recommend low weight, high rep exercises, things like Pilates, that enhance the skin contraction, so they get tighter faster."
Don't use downtime to start projects
"I tell them to really prepare and try to get all the errands out of your way. Try to get mission-critical things in your life out of your way," recommends Dr. Neinstein. "Don't plan on using your recovery as a time to accomplish goals. Use that time to allow the body and the mind to rest and recover."
Don't hesitate to ask questions
At the end of the day, you know your body better than anyone and many patients have never had liposuction, so it's only reasonable to question whether what you're feeling is normal. Remember that your plastic surgeon and his office are there for you to help you through your recovery. Give them a call if you're unsure about an aspect of recovery or the way your body feels.
To find a qualified plastic surgeon for any cosmetic or reconstructive procedure, consult a member of the American Society of Plastic Surgeons. All ASPS members are board certified by the American Board of Plastic Surgery, have completed an accredited plastic surgery training program, practice in accredited facilities and follow strict standards of safety and ethics. Find an ASPS member in your area.