Liposuction was the most popular post-pandemic plastic surgery procedure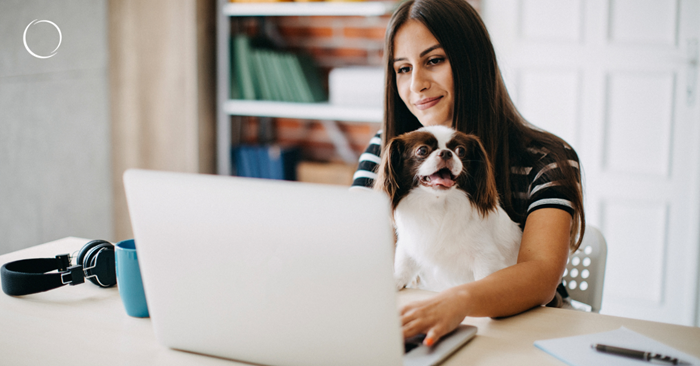 The COVID-19 pandemic helped keep liposuction at the top of the plastic surgery procedure list for another year. And according to the Inaugural ASPS Insights and Trends Report, patients sought liposuction more than any other plastic surgery procedure in 2021-22.
"People are working from home more, getting out less. There's been an overall trend of a little bit of weight gain in the United States," said ASPS Board Vice President of Membership Steven Williams, MD.
While doctors emphasize that liposuction is not a weight loss procedure, they recognize it can go a long way to improve a patient's body contours when they are close to their ideal weight and struggle with stubborn pockets of diet and exercise-resistant fat.
Combating the COVID-19 weight gain
Like most Americans, 24-year-old Abigail Mitchell carried some extra weight on her stomach. But she was especially troubled by hers given she consistently spent two hours each day doing cardio and powerlifting and couldn't get rid of a protruding lower abdomen. When the COVID-19 pandemic shut down her gym, her stomach fat and distress grew.
"That was very, very hard on me, mentally and physically. My body definitely changed. I fell out of that grind," said Mitchell. "That happening was very discouraging because it felt like I had to start from ground zero again."
But Mitchell didn't want to start from ground zero to return her body to its pre-pandemic silhouette. As a patient coordinator for Williams, she knew she had a surgical option to slim her stomach bulge.
Inspired by the patient transformations she witnessed at work, Mitchell joined thousands of Americans who underwent liposuction surgery this year, many because of COVID-19 weight gains.
Williams performed liposuction on Michell's abdomen, flanks and inner thighs to flatten her stomach and improve her contours. Mitchell said the strategic fat removal had a tremendously positive impact on her self-esteem.
"I'm over the moon. I hold my head a little bit higher. I feel invincible in a way. Just more like 'yeah, I look fantastic,'" said Mitchell.
Liposuction is a popular add-on procedure
ASPS Social Media Subcommittee Vice Chair Smita Ramanadham, MD, said COVID-19 weight gain helped push liposuction to the top of the procedure charts but cited additional reasons for its continued popularity. Among them, is the ease at which plastic surgeons can add liposuction to a host of procedures.
"It's one of those procedures that not only can be done alone, but you can also do in combination with other procedures, like tummy tucks," said Ramanadham. "So, there's lots of versatility in the procedure."
Ramanadham said liposuction can also be added to procedures like breast reductions or lifts to contour the area near the arm that might have an extra fat bulge.
Virtual meetings raise facial concerns
Liposuction could also be added to facial procedures like a chin implant, to remove a double chin. And with so many people now attending virtual meetings, the chin has become an area of increased focus.
"My patients see themselves on camera all day long. I think they are starting to pay attention to, 'oh gosh, you know, my double chin is starting to bother me a little bit,'" said Ramanadham. "And so, I think there's a lot of facial concerns that come with Zoom."
In-office liposuction procedures
Another reason liposuction has remained popular, according to Ramanadham, is that more plastic surgeons are providing liposuction to small areas of the body outside of a hospital or surgery center.
"In general, I think coming into the office is a very comfortable setting," said Ramanadham.
The state of liposuction now and in the future
Between COVID-19 weight gain, the ease of tacking it onto other procedures, an increased double-chin awareness and more plastic surgeons offering it in an office setting, liposuction procedures remained popular during 2021-22.
"It does not surprise me because lipo has always been one of the more common procedures that have been performed year over year," said ASPS Public Education Committee Chair Josef Hadeed, MD.
Hadeed expects the liposuction trend to continue but said it might cool off with uncertainty about the economy.
"I don't expect it to increase at the same rate we've seen," said Hadeed.
To find a qualified plastic surgeon for any cosmetic or reconstructive procedure, consult a member of the American Society of Plastic Surgeons. All ASPS members are board certified by the American Board of Plastic Surgery, have completed an accredited plastic surgery training program, practice in accredited facilities and follow strict standards of safety and ethics. Find an ASPS member in your area.