Get the facts on nonsurgical fat reduction: From CoolSculpting to Kybella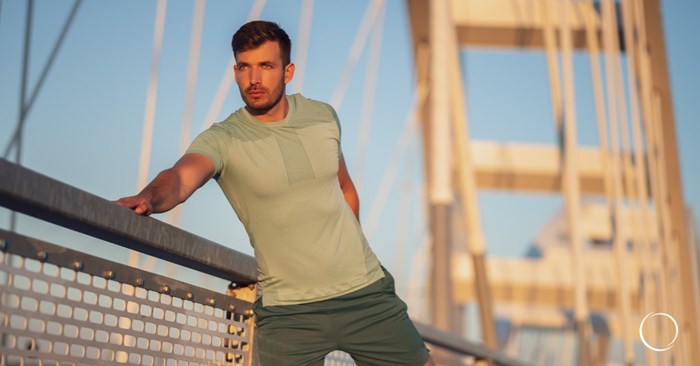 At just over six weeks into the new year, many patients can find their initial resolve to resolutions waning. Approximately 70 percent of Americans carry excess weight, and some will turn to nonsurgical fat reduction procedures to battle the bulge. From CoolSculpting to Kybella, many hope these procedures will whittle their waistlines, double chins, and more.
And while it would be great to have a quick nonsurgical fat reduction procedure and see stunning results, this is not the reality for many people. According to plastic surgeons we spoke to most nonsurgical techniques offer subtle results while the results from procedures like liposuction are dramatic – hence the reason it remains the gold standard for fat reduction.
"If CoolSculpting is a one or two out of 10, then surgical liposuction is an eight or nine out of 10 in terms of the reliability and results we can expect," said Karen Horton, MD. "The results are apples and oranges."
How does nonsurgical fat reduction work?
The theory behind nonsurgical fat techniques like CoolSculpting and Kybella is that the fat cells get injured – either through cold or chemicals – and then some will die, and your body will naturally clear them.
During the CoolSculpting procedure, a device is applied to the desired fat-reduction area. It cools the fat for 30 to 60 minutes. During the procedure, unwanted fat is frozen in a process called cryolipolysis, and since fat freezes at a higher temperature than skin, surrounding tissues are left unharmed. The damaged fat cells are flushed from the body naturally, and the slimming process – up to 20 percent fat reduction after several sessions – happens over the subsequent weeks.
Kybella is an FDA-approved medication used to reduce double chin and facial fullness in adults through a series of localized injections, and the results become gradually visible over six weeks.
Who is a good candidate for nonsurgical fat reduction?
According to the ASPS Member Surgeons we spoke with, nonsurgical fat reduction procedures can reduce small pockets of fat resistant to diet and exercise in patients carrying very little extra weight.
"If you have a lower BMI, if you're almost there, then nonsurgical technology works well," said Roy Kim, MD. "These are patients who have realistic expectations about their body. They want a quick fix, or they're almost there, and they can't quite get there."
With one-third of Americans at an ideal weight, Kim said there is a group of people for whom nonsurgical fat reduction procedures, like CoolSculpting, work well when it comes to specific areas resistant to diet and exercise.
"I've had several patients who were happy," said Kim. "These were patients with realistic expectations on the thinner side. Some of them actually worked out all the time. They could not get rid of, let's say, that last inch or two. So, they were very happy."
Some people can't undergo surgery
Elective surgery for liposuction is not an option for everyone.
"There are patients who are poor surgical candidates specifically because of anesthesia concerns – their heart, their lungs, they're older," said Kim. "They just aren't really the best patients in overall health to get anesthesia for liposuction."
In these cases, nonsurgical fat reduction techniques are a good alternative for people who cannot undergo elective surgery for medical reasons, especially if these patients have a low BMI.
What about the cost?
On average, patients will need to repeat the CoolSculpting and Kybella procedures at least three times, sometimes more depending on a variety of factors. By the time you do this, the costs start to add up, according to Horton.
"The way I look at it, it can end up being about the same cost overall," said Horton. "Often, several cool sculpting treatments are required, and if you add up all of the fees associated with CoolSculpting, it can actually end up being about the same as investing in surgical fat reduction."
The bottom line
According to both plastic surgeons we spoke to, nonsurgical fat reduction procedures are not a weight loss solution and can therefore offer disappointing results for patients with a high body mass index (BMI). In contrast, patients with a low BMI can see promising results after several sessions.
"If you are a model or a movie star or an aspiring one, yes, I would definitely go for it, no questions asked, just do it," said Kim.
Whether you're looking for a nonsurgical or surgical fat reduction, the American Society of Plastic Surgeons recommends you consult with one of its members, all of whom are board-certified plastic surgeons.
To find a qualified plastic surgeon for any cosmetic or reconstructive procedure, consult a member of the American Society of Plastic Surgeons. All ASPS members are board certified by the American Board of Plastic Surgery, have completed an accredited plastic surgery training program, practice in accredited facilities and follow strict standards of safety and ethics. Find an ASPS member in your area.