Hayden Panettiere opens up about breast reduction – what to know about this popular procedure
Breast reductions have one of the highest satisfaction rates in plastic surgery – here's why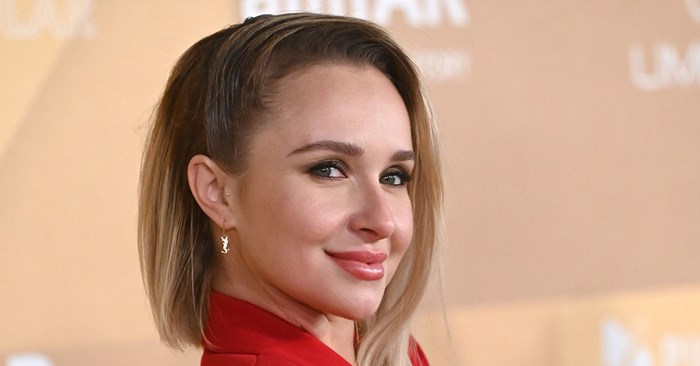 In a new article recently published in Women's Health, actress Hayden Panettiere opened up about her struggles with addiction and postpartum depression, an illness that affects 1 in 8 women, according to CDC research.
After years of extensive rehab and therapy, Panettiere finally feels like her body is recovering both physically and mentally. Part of her recovery process, which has included proper sleep, relaxation and exercise, has been to embrace her body after the birth of her daughter nearly eight years ago.
"My body still didn't feel like it belonged to me," Panettiere told Women's Health, explaining why she decided to get a breast reduction in November 2022. "I don't think there's anything wrong with somebody who wants to tweak something if it makes them feel more confident. That's all I have to say about it. My confidence is back."
Panettiere is not alone – in 2020, more than 33,000 individuals had breast reduction surgery, according to the most recent statistics from the American Society of Plastic Surgeons.
What is breast reduction?
A breast reduction, or reduction mammaplasty, removes excess skin and tissue to achieve a desired breast size proportionate to a patient's body.
"Patients pursue reduction of the breast tissue to improve functionality and how clothes fit during the day, at the gym and at the beach," said ASPS Member Surgeon Michele Shermak, MD. "Not far behind the functional improvement, women will experience aesthetic improvement with more lifted, rounded symmetrical breasts through tailoring of the skin."
Who is a candidate for breast reduction?
In general, patients who are physically healthy and have realistic expectations are good candidates for any plastic surgery. For breast reduction in particular, patients who feel their breasts are too large, are physically limited by the size of their breasts, have back and neck pain due to the size of their breasts, have shoulder indentations from their bras or skin irritation in the crease below their breasts are good candidates for breast reduction surgery.
According to Robert Tuchler, MD, an ASPS Member Surgeon out of Orange County in California, there isn't an age restriction on who can have this surgery, although he does recommend that most patients wait until they are at least 18.
"Women in a wide range of ages have benefited from this procedure," said Tuchler. "I have performed breast reductions on adolescents as well as octogenarians... Different personal circumstances can present varying motivations for seeking the procedure. Symptoms can present or worsen at any age."
Tuchler also mentions that other factors, such as the "development of new relationships, completion of a family, financial stability or changes in lifestyle or activity level" can contribute to individuals seeking out a breast reduction.
Things to consider if you are having a breast reduction
As always, patients should educate themselves. This includes seeking a board-certified plastic surgeon with sufficient experience performing these types of procedures. Board certification "assures the highest standard of training, ethics and knowledge on the part of the surgeon performing the procedure," said Shermak.
Like with any surgical procedure, patients should be aware of the possible risks and complications ahead of time. They should also have "medical problems such as diabetes and high blood pressure.... well controlled," said Tuchler, adding that patients "should be at a healthy, stable weight" and ideally shouldn't be smokers, given the considerable risk that adds.
"A candidate for this surgery must have realistic expectations," said Tuchler. "All symptoms may not disappear completely. Even when performed by a skilled plastic surgeon, there is no such thing as "scarless surgery" Scars are permanent and vary in quality. There are many factors out of the surgeon's control which contribute to their final appearance."
Why breast reduction has a high satisfaction rate
Tuchler credits high satisfaction rates to the low levels of total downtime this procedure has.
"It is generally done as an outpatient or day surgery procedure and has a relatively comfortable and rapid recovery," said Tuchler. "Most of my patients take only one or two weeks off from work and are typically back to full activity between four to six weeks after surgery. Improvement in symptoms can be immediate."
Shermak also added that overall functionality for patients is why this procedure has such a high satisfaction rate, especially for patients physically limited by the size of their breasts.
"Sometimes there are healing issues with this procedure, and despite that, the patients physically feel so much better that they are still highly satisfied," said Shermak. "Much of the time, healing is great, and patients are not only happy with the improvement and functionality but also the improvement in their appearance and the way they fit in clothes."
The importance of celebrities opening up about plastic surgery
Speculation about what plastic surgery procedures celebrities have undergone is nothing new. Any day of the week, you can scroll through social platforms and see opinions posted on who had what surgery. But if you step back from the "who's done what" game, there's something to note. It might be necessary for celebrities like Panettiere to open up about their plastic surgery journey. Why?
"The appearance of celebrities sets a gold standard for the general public," said Shermak. "If they were not born into their appearance, then it is helpful for the public to understand what interventions celebrities have undergone to achieve their appearance. The public then understands the steps to achieving this goal look."
Tuchler also added that celebrities opening up about their plastic surgery procedures sparks conversations.
"Benefits are revealed and myths challenged," said Tuchler. "It lessens the stigma of plastic surgery and makes it more acceptable for people to explore their options."
To find a qualified plastic surgeon for any cosmetic or reconstructive procedure, consult a member of the American Society of Plastic Surgeons. All ASPS members are board certified by the American Board of Plastic Surgery, have completed an accredited plastic surgery training program, practice in accredited facilities and follow strict standards of safety and ethics. Find an ASPS member in your area.