The need to knows of breast reduction
From preparation to recovery, and everything in between, follow along for the "need to knows" of breast reduction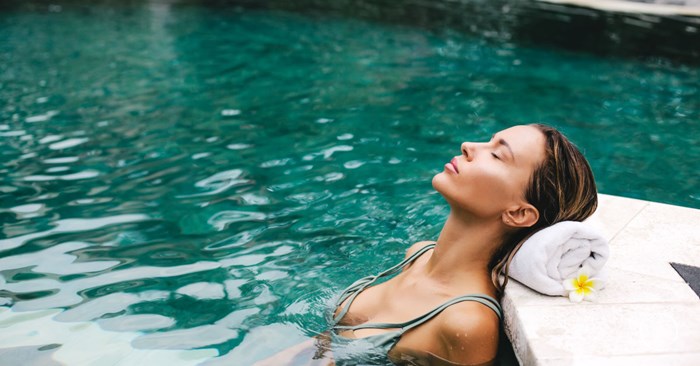 Breast reduction, also known as a reduction mammaplasty, is a plastic surgery procedure aimed at removing excess breast fat, glandular tissue and skin to achieve a breast size more proportionately with a patient's body.
Disproportionately large breasts, something many women struggle with, can cause physical discomfort. So, if you stop to think about it, it makes sense that breast reduction surgery has one of the highest satisfaction rates among all plastic surgery procedures.
What is breast reduction?
Breast reduction "involves reducing the volume of the breasts but incorporating a lift as well," said ASPS Member Surgeon Jonathan Bank, MD, FACS, who added that they perform a lot of these well-loved procedures in his office.
"It's a functional procedure, but it's also an aesthetic procedure. Women come in having had back pain, chest pain, neck pain and shoulder grooving from the straps of their bras digging in. Rashes underneath their breasts, and they wake up a couple of hours later, literally with their lives transformed."
Who is a candidate?
Like with any plastic surgery procedure, there are varying factors that make someone a candidate. In general, physically healthy individuals who have realistic expectations and don't smoke are great candidates for surgery.
Aside from these main characteristics, "essentially all women that have large pendulous breasts and want a bit of a change" are candidates for breast reduction. And while there are no "real restrictions," according to Bank, "there are different techniques on how to do this procedure depending on the personal anatomy."
In Bank's practice, he said he generally sees a rise in breast reduction surgeries in two stages – "the 16-22-year-old women kind of at the end of high school, end of college before the next step of their lives and ready for doing themselves a great favor" and "women in their 50s and 60s that just never got around to taking care of themselves and prioritized a career or children, and now they have the newfound time to do this."
What questions should patients ask?
As with any surgery, there are questions patients should ask before their surgery date. When you go in for your initial consultation, ensure you have a list of questions to ask your surgeon.
Common questions patients should ask include:
Are you board certified?
Am I a good candidate for this procedure?
Do you have before and after photos I can see?
As for breast reduction surgery, Banks said patients should ask about any risks and benefits of this specific procedure, the scaring pattern, what the recovery will look like and more.
How should patients prepare?
"The best way to prepare for any surgery is to maintain a healthy lifestyle with diet and exercise," said Bank. He also stated that people with certain medical conditions, like diabetes, should do their best to get that under control. Smoking is also prohibited for at least a month before and after surgery, which is typical for most medical procedures that require anesthesia.
Other general rules of thumb include taking or adjusting certain medications and avoiding aspirin, anti-inflammatory drugs and certain herbal supplements, as they can increase bleeding. Your plastic surgeon will discuss this and more before your procedure.
What does recovery look like?
When your breast reduction is complete, it's common to have dressings or bandages over the incisions. Some patients will also need to wear an elastic bandage or support bra to minimize swelling and support the breasts as they heal.
"When I started doing this, I used to say recovery was about a two-week process," said Bank. "Nowadays, most women are back to most things within a weekend."
"I have plenty of pictures of women sending photos from barbeques two or three days after surgery," said Bank, adding that, depending on the size of the reduction, he frequently doesn't use drains and instead uses a numbing medicine that usually lasts for a few days, so the recovery is much quicker. It's important to note that recovery looks different for everyone and can vary from person to person.
To find a qualified plastic surgeon for any cosmetic or reconstructive procedure, consult a member of the American Society of Plastic Surgeons. All ASPS members are board certified by the American Board of Plastic Surgery, have completed an accredited plastic surgery training program, practice in accredited facilities and follow strict standards of safety and ethics. Find an ASPS member in your area.