Is breast reduction right for you? Where to begin and what questions to bring to your consult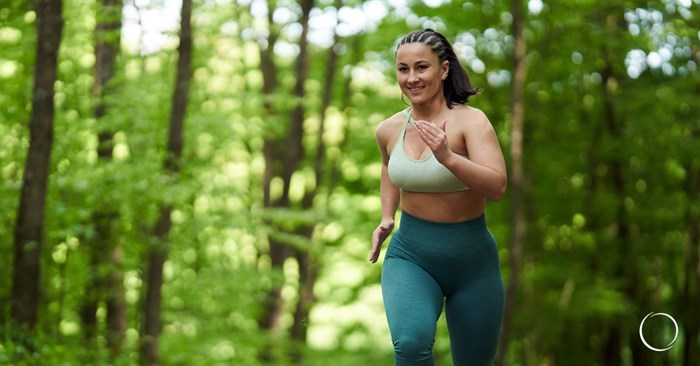 Any woman with oversized breasts will tell you that they are a pain in the neck – and the shoulders and back too. That's why many women, including celebrities like Hayden Panettiere, turn to breast reduction surgery for relief after years of discomfort.
"If you walked around with a two-pound dumbbell strapped to your neck for 15 or 20 years, and then I removed that from you, you would notice the difference immediately," said ASPS Member Surgeon Catherine Hannan, MD, FACS.
A life-changing improvement
Breast reduction offers women of all ages – from teens to retirees – a noticeable improvement in function and form.
"They stand straighter, and their back and neck pain goes away," said Hannan. "They feel more comfortable doing cardio exercises, like jumping and running. And they feel that their clothes feel better too because a lot of times they were upsizing a shirt, for instance, compared to their pants."
A high patient satisfaction rate
Breast reduction surgery can be gratifying for the patient for several reasons.
"Breast reduction has the highest patient satisfaction because it truly is one of those procedures that walks the line between aesthetic and reconstructive, meaning that we are trying to get the patient back to normalcy, and cosmetic is obviously to make them look better," said ASPS Member Surgeon Troy Pittman, MD, FACS. "And I think breast reduction does both of those things."
If oversized breasts concern you, it could be helpful to know that plastic surgeons say most women who get breast reduction surgery are happy with their results.
"I think the thing that most women tell me after they have a breast reduction surgery, they say I should have done this 20 years ago, or I should have done this when I was first thinking about it because it is an instant improvement in my quality of life," said ASPS Member Surgeon Nirav Savalia, MD.
Considering breast reduction surgery
Patients who want to undergo breast reduction surgery should start with a consultation with a board-certified plastic surgeon. We also recommend using our online tool to choose someone who is an ASPS member, which ensures they practice in accredited facilities, follow strict standards of safety and ethics, are certified by the American Board of Plastic Surgery and have completed an accredited plastic surgery training program.
The breast reduction consultation
At the consultation, a patient can get all their questions answered, including how much weight will be removed from each breast, how nipple sensation will be impacted and what type of incision (vertical or anchor) will be used.
After years of physical and psychological discomfort from oversized breasts, this appointment is charged with emotion (and hope) for many women.
"We do imaging in the office where we do a 3D scan of the patient, and I can do the breast reduction virtually on the screen, and they can stand there and watch their own body," said Pittman. "The breasts get smaller, and many women burst into tears as soon as they see that image. That's echoed when they actually have the surgery, and they come to the office that first day we take the bra off."
Breastfeeding can be impacted
"We don't have great data on the ability to breastfeed after a breast reduction, but what I do know is that the technique I use and that many surgeons use disrupts the architecture of the milk ducts," said Hannan.
Hannan added that about 50 percent of the milk ducts are interrupted with her technique. So, it's up to each woman to decide what's more important for her – reducing the size of her breasts now or risk not being able to fully breastfeed in the future.
"We do breast reductions on women who go on to have babies, and they can breastfeed," said Pittman. "I tell women it's not a guarantee. You will likely be able to produce some milk to pass on immunity and things like that, but you're probably going to need to supplement with formula."
What you should know about insurance
Some insurance plans will cover the cost of breast reduction surgery for medical reasons. Insurance companies use different metrics for what they are willing to consider medically necessary in terms of the weight of breast tissue removed. One of those is called the Schnur Sliding Scale.
"Roughly speaking, it's a percentage of tissue relative to body weight," said Hannan. "So, if you look at it that way, if you're a smaller person with very large breasts, it's going to be easier to get that approved than if you are a very large person who only needs a little bit of tissue removed."
Using insurance for your surgery
If you plan to use insurance to cover your procedure, check with your insurance company to ensure they offer this benefit, the criteria for deciding coverage and your out-of-pocket expense.
"If they're going to cover the procedure, they cover a hundred percent if in a manner of speaking, but what the patients have to pay out of pocket, it's totally dependent on their insurance plan and co-insurances and their deductibles," said Savalia.