InService Insights: Gender-affirming mastectomy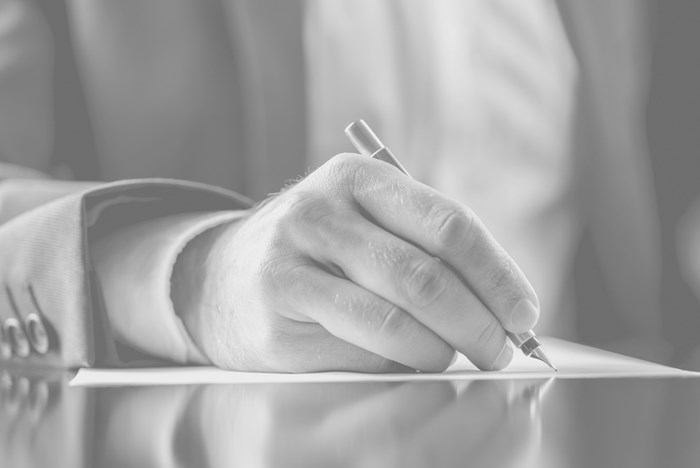 Gender-affirming mastectomy is a highly sought-after procedure to improve quality of life in transmasculine and gender-nonbinary individuals. As a result of an increasing demand in gender-affirming surgery, this has become a frequently tested topic in the In-Service Examination.
Gender dysphoria
Nearly 1.5 million adults – 0.6 percent of the United States population – are affected by gender dysphoria, defined as an incongruence between anatomical sex and gender identity. Globally, this number reaches 25 million, or 0.5 percent of the total population worldwide. Gender dysphoria treatment is multifactorial; it includes psychotherapy/counseling, hormone treatment and/or surgery.
Guidelines
Prior to surgical consideration, plastic and reconstructive surgeons should adhere to the Standards of Care (SOC) published guidelines by the World Professional Association for Transgender Health (WPATH):
Criteria for mastectomy and creation of a masculine chest (one referral):
Persistent, well documented gender dysphoria
Capacity to make a fully informed decision and to consent for treatment
Age of majority in a given country (if younger, follow the SOC for children and adolescents)
If significant medical or mental health concerns are present, they must be reasonably well controlled
Hormone therapy is not a prerequisite.
Patients under 18 years of age may be candidates for gender-affirming mastectomy if the patient, their legal guardians and/or parents, their therapist and their care team believe that delaying surgery until the age of maturity (18) would result in patient harm.
Techniques
With an increase in insurance coverage, rates of gender-affirming mastectomy have significantly increased – and it's one of the most-performed procedures for gender incongruence. Surgical techniques for gender-affirming mastectomy are derived from surgeries to treat gynecomastia, ptosis and macromastia. As such, two popular methods of gender-affirming mastectomy include the circumareaolar approach and the double-incision mastectomy with free nipple graft (DIFNG), commonly referred to as double incision mastectomy (DIM) in the transgender community. Although these two methodologies are most frequently utilized, myriad variations exist. The optimal surgical approach depends on anatomical considerations, patient desires and aesthetic goals, and surgical expertise. The Fisher grading system is often used to aid in the decision-making process.
Circumareolar incision
The nipple is marked in an oval shape measuring roughly 2-by-3 cm. An incision is made circumareolar inferiorly from the 3 o'clock to 9 o'clock position, through which the subcutaneous mastectomy is performed. The inframammary fold (IMF) should be disrupted via electrocautery to create the male chest phenotype. At least 2 cm of subcutaneous tissue should be maintained deep to the nipple-areola complex (NAC) to preserve blood supply to the nipple. Liposuction can be used for contouring. The skin around the NAC can be deepithelialized to re-position the nipple superiorly and laterally to mirror the male chest.
Double-incision free nipple graft
A pinch test should be performed to ensure that the site of nipple excision is encompassed in the transverse closure. A full-thickness incision is made 2 cm below the lateral border of the pectoralis major and carried along the inferior border. The superior incision is made and the flap elevated. A subcutaneous mastectomy is performed through this incision and the NAC is removed. The incision is closed in layers and a 15-French closed suction drain is placed. The new nipple position is marked in the seated position. The skin is deepithelialized and the free nipple graft is thinned and secured in place with suture or staples. Liposuction is performed as needed for contouring.