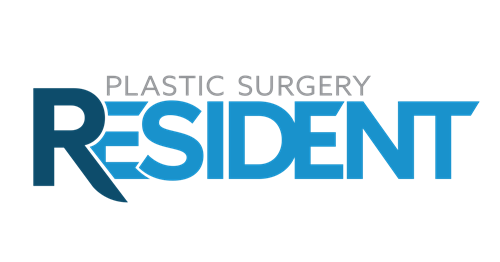 Plastic Surgery Resident (PSR) is a quarterly publication created by the editors of Plastic Surgery News and Young Plastic Surgeons Perspective specifically to meet the needs of plastic surgery residents. The magazine offers career tips, recommended journal articles, CPT coding information and practice management topics that aren't often included in a plastic surgery training program.
Check out featured articles from recent issues!
Recent Issues
Includes stories on:
Imposter syndrome: Causes, effects – and solutions
Residents Bowl won for 3rd time by OSU
How to help a scuffling senior resident
InService Insights: Congenital ear anomalies
Hand giant reflects on the specialty and his past
The demands and rewards of training in Mexico
View Issue
Includes stories on:
Residents and the Residents Council react to sudden program closures
Q&A with The PSF President Bernard T. Lee, MD, MBA, MPH
Getting to know Boston ahead of PSTM22
Working through the disappointment of patient complications
Residents get engaged on Capitol Hill
View Issue
Includes stories on:
U.S. and Ukranian surgeons fight to serve
Oral Board Examination help has arrived
Fu-Chan Wei, MD, on surgery – and himself
InService Insights: Body contouring, Part II
'I'm not getting along with my attending'
View Issue
Includes stories on:
How to build an invention as a resident
PRIDE Forum gathers in Atlanta
Septic wrist: Do your eyes deceive you?
InService Insights: Body contouring, Part I
International perspective from Helsinki
View Issue
Includes stories on:
How they succeeded at three levels of training
Residents Bowl victory goes to Mount Sinai
InService Insights: Gender-affirming mastectomy
Tackling flap issues, microsurgery emergencies
Houston Methodist Hospital forged by skill, foresight
Residency in Italy: Plenty of competition, few slots
View Issue
Includes stories on:
The inescapable evolution of telehealth in plastic surgery
How to crush that virtual job interview
The rise of plastic surgery at Emory University
Level the 'matching' playing field with these tips
ASPS president: Get involved in organized medicine
Decorated microsurgeon illuminates the subspecialty
View Issue
Includes stories on:
Military plastic surgeons reflect upon service and surgery
A military veteran talks passion, mentors and experience
PRIDE Forum: New ASPS initiative launches
Three plastic surgeons deep-dive into microsurgery
InService Insights: Soft-tissue defects, reconstruction
What's advisable – and sustainable – after residency?
View Issue
Includes stories on:
Plastic surgery veterans offer advice on life after residency
Get to know ASPS President Joseph Losee, MD
How to manage your most precious commodity: time
Finger ischemia covered in Consult Corner
InService Insights: nerves, TMR and RPNI
Program Peek reveals the University of Miami
View Issue