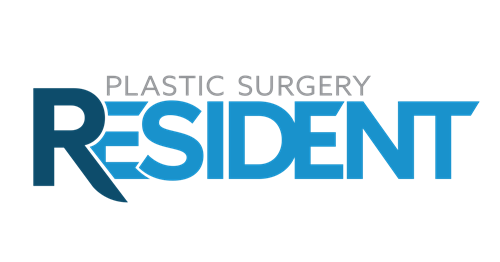 Plastic Surgery Resident is a quarterly publication created by the editors of Plastic Surgery News and Young Plastic Surgeons Perspective specifically to meet the needs of plastic surgery residents. The magazine offers career tips, recommended journal articles, CPT coding information and practice management topics that aren't often included in a plastic surgery training program.
Check out featured articles from recent issues!
Recent Issues
Includes stories on:
Military plastic surgeons reflect upon service and surgery
A military veteran talks passion, mentors and experience
PRIDE Forum: New ASPS initiative launches
Three plastic surgeons deep-dive into microsurgery
InService Insights: Soft-tissue defects, reconstruction
What's advisable – and sustainable – after residency?
View Issue
Includes stories on:
Plastic surgery veterans offer advice on life after residency
Get to know ASPS President Joseph Losee, MD
How to manage your most precious commodity: time
Finger ischemia covered in Consult Corner
InService Insights: nerves, TMR and RPNI
Program Peek reveals the University of Miami
View Issue
Includes stories on:
How residents can gain financial stability now
Washington University plastic surgery at 100
Residents Bowl 2020: Hail to Pitt!
The hidden traps of orbital floor fractures
COVID-19: International perspectives
Delving into Cleveland Clinic – and the city
View Issue
Includes stories on:
Residents illuminate healthcare's diversity struggles
Leaders inform residents on how to 'match'
What's the plan for the complication you'll get?
When ordinary people do extraordinary things
Medical students tell leaders how to help them
'Black swans:' The international medical graduates
View Issue
Includes stories on:
COVID-19 is changing – and challenging – training worldwide
Three residents on their challenges during the pandemic
New: How do you answer the Complex Case Challenge?
Consult Corner: Lower-extremity trauma
Program Peek: Duke University
How they influence Congress – and how you can, too
View Issue
Includes stories on:
How to organize and document your professional life
What I know now that I wished I had known then
Treating the ulcers diabetic patients often develop
Journal Club: 10 articles on BIA-ALCL
Program Peek: University of Wisconsin-Madison
Scholarship and leadership opportunities await
View Issue
Includes stories on:
When a retreat becomes an advance: Avoiding burnout
Journal Club articles focus on gender-affirming surgery
Boots on the ground outside the U.S. – what they found
Consult Corner: Pediatric nail-bed laceration
Program Peek: Mount Sinai Hospital
What to during 24 hours in New York (there's a lot)
View Issue
Includes stories on:
How to know whether a research year is right for you
ASPS president gives residents his personal lessons
A cat-bite repair isn't as simple as it may seem
Program Peek: University of California-San Diego
What to during 24 hours in San Diego
Learning the ropes in Washington, D.C.
View Issue