What I know now that I wish I knew then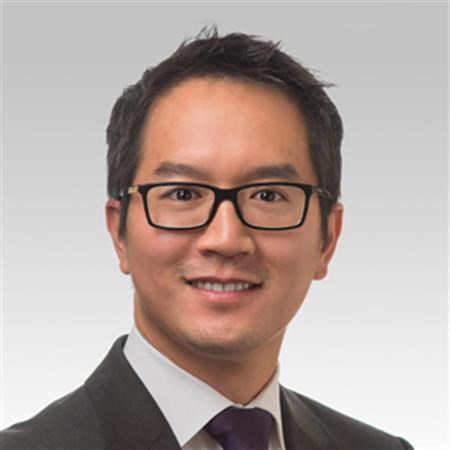 Jason Ko, MD, earned his medical degree at Duke University School of Medicine, Durham, N.C.; completed his plastic surgery residency at McGaw Medical Center of Northwestern University, Chicago; and followed that with a Fellowship in hand and microvascular surgery at the University of Washington, Seattle. An associate professor of Surgery and Orthopaedic Surgery at Feinberg School of Medicine at Northwestern, Dr. Ko also serves as director of Northwestern's Residency Program and specializes in peripheral nerve and extremity reconstruction. In this interview, Dr. Ko lends advice on what it takes to "make it" in academic medicine – and what he learned in training along the way.
PSR: What's the best thing about being a program director?
Dr. Ko: Early into my plastic surgery career, I thought about the most influential ways to potentially impact our specialty. Although I like to think I do really cool, complex surgeries and I enjoy research – some of which has been very innovative – I've always thought that I could best contribute to our specialty by helping train future generations of plastic surgeons. Because if I do a good job teaching residents to be safe and good surgeons – and they push boundaries and advance our field – those residents can then train the next generation of surgeons. One thing I'm passionate about is education, and as program director I'm given the privilege of shaping the teaching and training of Northwestern's plastic surgery residents – which I find more fulfilling than research or surgery alone. But I also really enjoy super-cool, complex reconstructive cases.
PSR: What's the toughest part about being a program director?
Dr. Ko: As the liaison between residents and faculty, a program director is pulled in many directions and therefore must navigate sometimes-competing interests while also advocating for the residents, their well-being and their education. Program director is definitely a demanding job – you serve as advocate, teacher, parental figure, colleague and therapist all at once. It's difficult to always maintain a good balance between those varied roles while making sure the program itself still moves in the right direction.
PSR: What's the hardest year of training?
Dr. Ko: At Northwestern, the hardest year of training traditionally is the fifth (the year after our dedicated research year). The residents have been away from clinical medicine for a year – then they're thrust into the position of being senior residents. At Northwestern, fifth-year residents on the main plastic surgery rotation tend to "run the service," where they're placed in a leadership role that's overseen by more senior residents. The amount of responsibility as a fifth-year resident coming out of the research year is exponential, in terms of expectations for knowledge and performance, compared to prior years.
PSR: What qualities make a good intern; junior resident; and senior resident?
Dr. Ko: Successful interns are hard-working team players who often put the needs and priorities of the team ahead of their own. It's important as an intern to follow through with tasks while also being good at navigating interpersonal interactions throughout the hospital system with non-plastic surgery services.
Like interns, junior residents have the benefit of not being expected to know everything – so successful junior residents read incessantly, prepare for cases and try to understand why we do what we do, while also getting their reps in the O.R.
The best senior residents are those who take ownership of the team, the patients and the service, and approach their workday as if they're the attending surgeon. Talking to patients and colleagues on a higher level requires a higher level of knowledge, preparation, surgical skill and ability.
PSR: If you had to repeat residency knowing what you know now, would you do it differently?
Dr. Ko: I was a late bloomer in residency, in that during my junior years I wasn't as dedicated toward reading about and preparing for cases, and trying to get involved with research, as I should have been. I would've pursued research earlier and approached plastic surgery cases with better preparation and seriousness.
PSR: What's your advice for residents interested in going into academic medicine?
Dr. Ko: Academic medicine is very rewarding, but also very demanding. There's much more involved with academic plastic surgery than just doing surgery and seeing patients. It's important for residents considering future career paths to take a step back and be honest with themselves about what's important to them. There are pros and cons to all the practice types within plastic surgery. I find academic medicine most rewarding for reasons I mentioned previously about my passion for education. Also, in most academic centers, you're able to handle the most complex types of patients, which I find exciting. However, I think you need the "love" for academic plastic surgery. My father was a private-practice urologist in a small town in Ohio, and he always told me that private-practice surgery is the hardest model within surgery. Knowing what I know now, I would strongly disagree. Academic medicine is much more demanding in different ways, although I appreciate that private practice is very stressful and demanding in its own ways.
PSR: What's your advice for residents about to graduate?
Dr. Ko: Everyone talks about the "3 A's" – be available, affable and able. As cliché as that is, it's very good advice for anyone trying to build a practice. Especially during board collection period, it's important to try to be safe, at least initially. Once you build good relationships with referring physicians, then you can try to be a little more creative with some of the techniques that you're performing. Most importantly, remember to take care of yourself and your family – and remember that there's much more to life than work.
PSR: How did you make the most of your Fellowship year – and what's your advice or those currently in their Fellowship?
Dr. Ko: I did a combined orthopedic/hand and microvascular surgery Fellowship at the University of Washington, Seattle. I made the most of my Fellowship by completely diving headfirst into learning as much as I could about hand and wrist surgery, and really focusing on making the most out of that one capstone year of training before going out into practice. Seattle was also a great place to live for one year; my wife and I were newlyweds and we definitely had an enjoyable time in the Pacific Northwest. My advice would be: View your Fellowship as a one-year adventure. Geographic location may not be the most important thing as long as you learn the type of stuff you really want to learn, because it's your last year to not be 100 percent responsible for the surgeries you perform.
PSR: How do you become a good teacher in the O.R.?
Dr. Ko: I believe in "graduated autonomy." I had the benefit of excellent teaching mentors throughout my training and even in practice. Like most things in life, the best way to learn is doing – so I always let the residents operate as much as possible, with the appropriate level of oversight.
PSR: What's your favorite case to do – and why?
Dr. Ko: I love microsurgery. My passion has always been extremity reconstruction, which is why I went into plastic surgery instead of orthopedic surgery. I don't have a specific favorite case, but I love super-complex extremity reconstruction. If you can throw in vascularized bone and maybe some nerve reconstruction, I'll be a happy surgeon.
Dr. Fracol is a chief resident at Northwestern University and ASPS Residents Council chair.