ASPS members pay tribute to Mark Codner, MD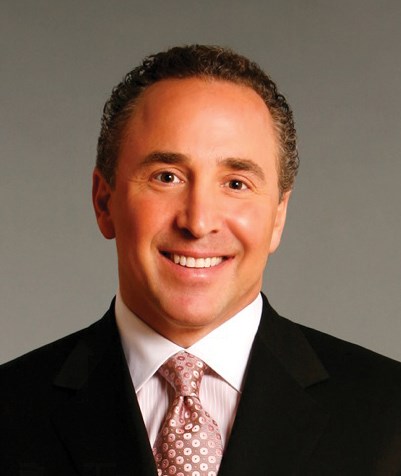 ASPS members are mourning the loss of their colleague, Mark Codner, MD, who passed away suddenly on June 4.
In addition to his work as a clinical assistant professor at Emory University in Atlanta and as the author of several textbooks, Dr. Codner was an internationally renowned plastic surgeon, who provided lectures and keynote addresses at several international plastic surgery meetings in countries such as Australia, Brazil, Canada, Colombia, Egypt, England, France and Israel.
The PSF President C. Scott Hultman, MD, MBA, says Dr. Codner was an amazing surgeon and educator, as well as a steadfast friend to members of every plastic surgery organization to which he belonged.
"We are all deeply saddened to learn of Dr. Codner's untimely and unexpected passing," Dr. Hultman says. "On a personal note, I will miss him tremendously. As a fellow Emory alum, he was always available and interested in helping me out with my career, and he was a unique resource for my burn reconstruction practice. He was a true colleague."
Dr. Codner's research in plastic and oculoplastic surgery advanced procedures and improved outcomes in eyelid surgery, facelifts, rhinoplasty and breast surgery, as well as breast reconstruction. He authored 10 textbooks, more than 100 articles and various book chapters. Dr. Codner was chairman of both the Atlanta Oculoplastic Symposium and the Atlanta Breast Symposium – two of the specialty's prominent forums for plastic surgeons from around the world to share knowledge and information.
ASPS past President Jeffrey Janis, MD, says Dr. Codner's passing is a significant and tragic loss for all of plastic surgery.
"He was a master educator, a master surgeon and an innovator," Dr. Janis says. "All of us have benefitted from his experience and expertise in some way, shape or form. He was taken from his family, this world and this specialty way too early."
Dr. Janis was a visiting medical student at Emory in 1997 when he first met Dr. Codner and says he was immediately struck by his knowledge and abilities.
"As a medical student, I had no preconceived notion of who Dr. Codner was and he had only graduated from his Fellowship recently, so he hadn't yet developed his international reputation – but even at that time it was clear that he was destined to make an impact on both patients and students," Dr. Janis recalls. "He was an incredibly gifted educator who was able to convey difficult concepts with ease, which is a hallmark of a master surgeon."
Dr. Codner received his medical degree from Emory and continued his medical training at Cornell Medical Center, Memorial-Sloan Kettering in New York City, as well as dual aesthetic and oculoplastic Fellowship training in Miami and Atlanta. In addition to his many accolades, he assumed leadership positions across several plastic surgery organizations, including serving as the current president of the Southeastern Society of Plastic and Reconstructive Surgeons.
Dr. Codner is survived by his wife, Jane, and their children, Blake and Molly. Information on a memorial and a fund in his memory will be made available soon.