ASPS, PSF past President Garry Brody, MD, MSc, passes away at age 88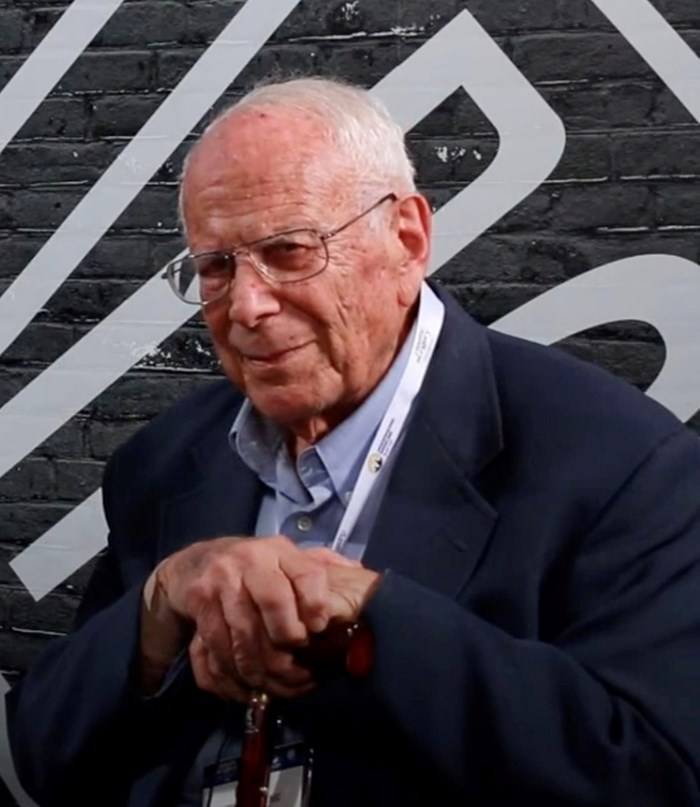 ASPS and PSF past President Garry Brody, MD, MSc, a noted innovator in plastic surgery, passed away April 29 at age 88. Although Dr. Brody proved to be a pioneer at several points throughout his career, he might be best known for providing some of the earliest groundbreaking research into breast implant-associated anaplastic large-cell lymphoma (BIA-ALCL), assembling in 2015 the first known dataset pertaining to the emerging condition.
"Dr. Brody was a giant in our field," says ASPS President Joseph Losee, MD. "He played a pivotal role not only in steering the Society but providing important guidance for plastic surgeons on BIA-ALCL."
Dr. Brody served as ASPS president in 1996 and as The PSF president in 1984. He also held dozens of committee, panel and task force positions within ASPS/PSF. He served as president for the American Association of Hand Surgery, the Plastic Surgery Research Council and the California Society of Plastic Surgeons (CSPS). Dr. Brody was professor emeritus in the Division of Plastic Surgery at the Keck School of Medicine, University of Southern California. He was also formerly the medical director of the University of Southern California Hand Rehabilitation Center.
"Dr. Brody was instrumental in the founding of our program at USC, and he was an inspiration to all who had the pleasure of knowing him," says Keck School of Medicine of USC Division of Plastic Surgery Chief Mark Urata, MD, DDS. "He loved plastic surgery and showed all of us how we should honor that affection by contributing to our profession through research, education and compassion for our patients. He had a genuine commitment to our specialty and even in the last few years, when it was physically challenging for him to do so, he attended academic conferences and conducted some of the principle research on BIA-ALCL."
PRS journal Editor-in-Chief Rod Rohrich, MD, says the study Dr. Brody co-authored, 'Anaplastic Large Cell Lymphoma Occurring in Women with Breast Implants,' printed in PRS in March 2015, remains one of the most-impactful articles on the condition.
"The article put together the initial series of cases from around the world, which helped us further understand the potential causality in ALCL," Dr. Rohrich notes. "Not only did he collect copious amounts of data for that seminal work, he continued his passion and efforts on BIA-ALCL well into his retirement."
ASPS past President Gregory Evans, MD, says even after Dr. Brody ended his practice, he continued to work tirelessly on behalf of the specialty.
"He was always investigating, trying to think outside the box and be innovative," Dr. Evans says. "He had a huge database on BIA-ALCL and he never stopped working on it. He should be considered one of the modern founders of our specialty."
Mark Clemens, MD, founding chair of the BIA-ALCL Subcommittee and ASPS content expert to the FDA on BIA-ALCL, says Dr. Brody's legacy as a pioneer in the specialty is without question. He notes that "Pioneers of Breast Implant-Associated Anaplastic Large Cell Lymphoma: History from Case Report to Global Recognition," an article printed in the March 2019 PRS Supplement, illustrates the impact Dr. Brody's research exerted upon understanding the condition.
"Dr. Brody was the first plastic surgeon to recognize the significance of the disease," Dr. Clemens says. "His perseverance was the driving force to raise concern across our community, manufacturers and government authorities worldwide. Despite only a couple of case reports at the time, he immediately knew the significance and magnitude of its impact to surgeons and our patients. Garry deeply felt a commitment to our community and freely shared his life's work, oftentimes speaking at length on the nuances of each case with infectious enthusiasm – even, graciously, in his home over coffee. For him, BIA-ALCL was a great detective story, one in which he had uncanny foresight and intuition. I have the highest respect for him and will miss his valuable mentorship. He left an incredible legacy."
A generous innovator
A native of Edmonton, Canada, Dr. Brody received his medical degree from the University of Alberta Faculty of Medicine in 1956; he completed an internship and residency at Montreal General Hospital in, respectively, 1957 and 1958; and a Fellowship in 1959 at McGill University, Montreal. He went to the University of Pittsburgh Medical Center for his plastic surgery residency, which he completed in 1964.
Throughout his career, Dr. Brody received several awards and honors for his contributions to the specialty, which extended beyond his research work. Dr. Brody also launched and co-chaired with Harvey Zarem, MD, the Breast Surgery & Body Contouring Symposium in Santa Fe, N.M. He also founded Teleplast, the first-ever satellite symposium.
"That sounds simple today, but it was very innovative at the time," Dr. Rohrich notes.
In addition to being a highly respected researcher and innovator, Dr. Brody is also remembered as a generous and caring individual.
"He allowed me to sit in on consults and be part of his group while I was in high school in Southern California," Dr. Evans remembers. "He absolutely was a mentor. It shows how unassuming and what a gentleman he was. Only after I entered the specialty did I realize how prominent he was and the contributions he had made."
Dr. Urata says the USC community – and plastic surgeons across the country – remain appreciative of the counsel Dr. Brody provided.
"It was his relatability, tenacity and insight that allowed him to lead many of our most significant organizations in plastic surgery," Dr. Urata says. "It was also those same characteristics that made him a revered educator and researcher. He truly was a unique surgeon and man. Our deepest condolences to his wife Sonia and the Brody family."
Dr. Rohrich recalls Dr. Brody as outgoing, gregarious – and a man who would do anything to help a colleague or friend.
"He loved anything to do with plastic surgery," Dr. Rohrich recalls. "He was always innovating, even into his mature age. He was a true plastic surgery force, a leader and a wonderful person – always thoughtful and always asking the hard questions. He was always searching for the truth."
CSPS Associate Executive Director Lorraine O'Grady says Dr. Brody's generosity and love of the specialty led him to create the Brody Lectureship, which is sponsored by the CSPS Educational and Research Foundation and delivered at each CSPS annual meeting.
"CSPS is grateful to Dr. Brody and his family for their support of the Annual Brody Lectureship presented during the CSPS Annual Meeting," she says.
O'Grady adds that Dr. Brody's wife, Sonia, and the Brody family have requested that in lieu flowers, those wishing to show their gratitude and respect for Dr. Brody can make a donation in his name to the California Society of Plastic Surgeons Educational Research Foundation (CSPSERF), 500 Cummings Center, Suite 4400, Beverly, Mass., 01915.