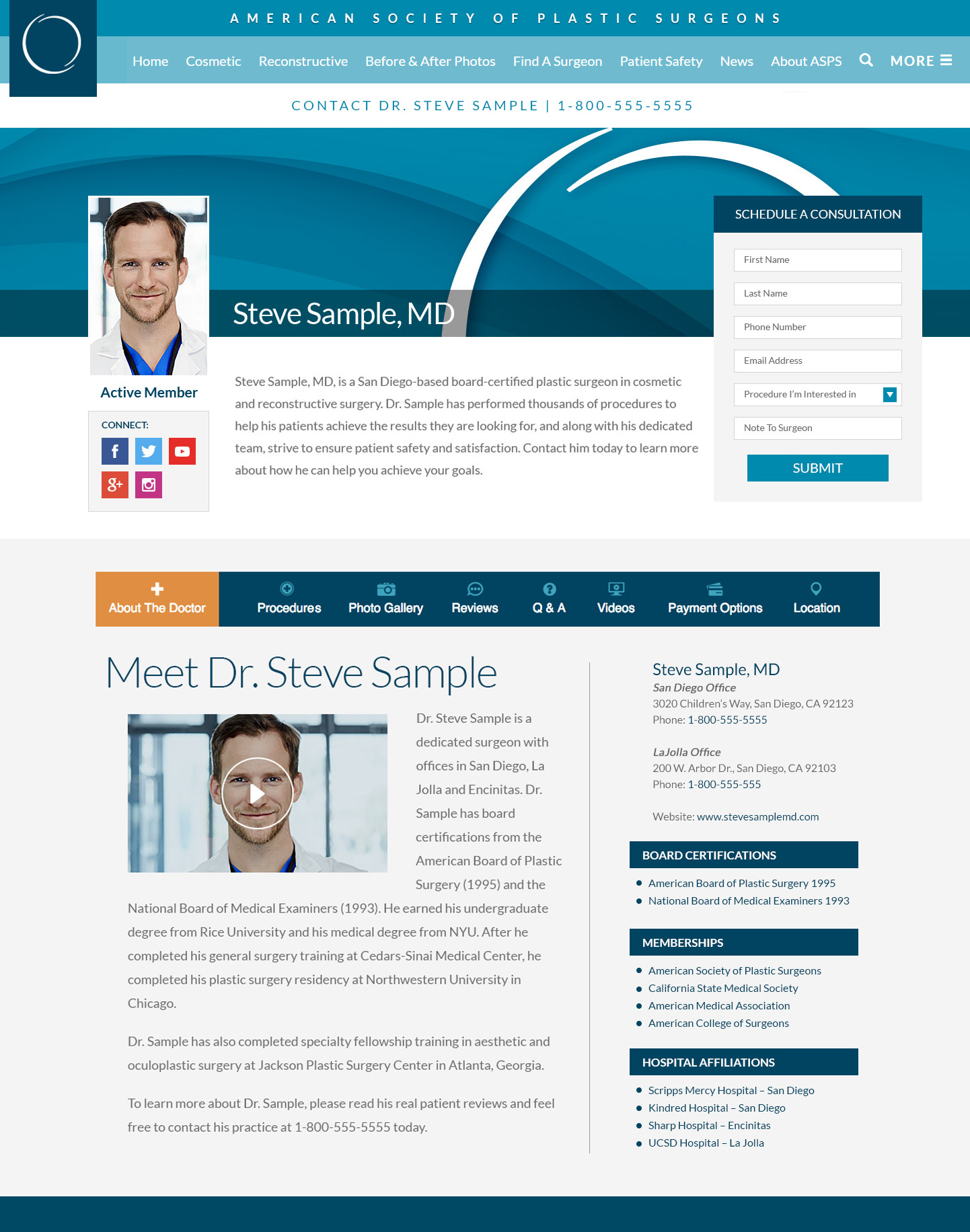 The ASPS online referral service saw more than 1 million potential patients use the online "Find a Plastic Surgeon" tool last year, and this year, the society is working to increase that number exponentially as part of a new web redevelopment program dubbed Plastic Surgeon Match. A reinvention of the Society's online Find a Surgeon referral service, as well as of its pre- and post-operative photo gallery systems, one of the centerpieces of the new system is the former ASPS "Enhanced Home Pages."
The first step in upgrading the ASPS online patient referral pages is the redevelopment of the "Enhanced Pages" into Plastic Surgeon Match Profiles. The new profiles have redesigned graphics, management tools and new services that will launch throughout the coming months.
Last year, the ASPS website provided its members with more than 30,000 direct e-mail lead inquiries and tens of thousands of visitors to its members' websites and front office staff via our links and office phone numbers. This year, we aim to double those numbers -- and provide you with better tracking to prove the value of one of the society's most useful features.
Put your best face forward on one of the top referral services in plastic surgery!

In the digital age, patients expect more than just a physician listing service. ASPS is committed to expanding its PlasticSurgery.org referral service like never before. Soon, patients will be able to log-in to the site and receive custom messages designed to speak to their particular issues. They will have expanded access and be able to hold conversations and ask questions of our expert plastic surgeon member population. Be part of the conversation. Make sure that you put your best face forward for this highly qualified, well-educated and very motivated patient group. Review your profile photo, patient before and after photos, social media links, profile text and introductory video and ensure that you are showing your practice as you want to be seen by more than 1 million potential patients.