Breast Reduction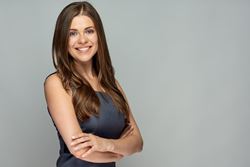 Anne Taylor, MD, MPH | Worthington, OH
Tuesday, August 18, 2015
I am often asked, "What operation has the happiest post-op patients?" The answer is easy – breast reduction.
Bethanne Snodgrass, MD | Sylvania, OH
Thursday, January 03, 2013
As I explained in my previous post, large breasts (macromastia) can cause physical problems that interfere with a woman's daily functioning. If you are considering breast reduction surgery, first read your insurance policy. If your insurer lists reduction mammaplasty as a policy exclusion, you may not even get coverage for a consultation to discuss whether surgery is appropriate for your symptoms.
Bethanne Snodgrass, MD | Sylvania, OH
Friday, November 09, 2012
One of the most commonly requested and most predictably successful plastic surgery procedures is female breast reduction. Many women suffer from symptoms caused by the weight of their breasts. Unfortunately, non-surgical treatments often provide little or no relief.
Surgeons In Your Area
Wendy Gottlieb MD
1800 Town Center Drive Suite 418
Reston, VA 20190
(703) 668-9499
Wendy Gottlieb MD
1800 Town Center Drive Suite 418
Reston, VA 20190
(703) 668-9499