Chemical Peel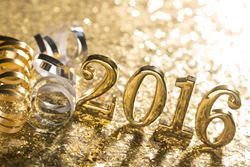 Jay Lucas, MD | Knoxville, TN
Wednesday, January 13, 2016
Want to look as good as you feel in the new year? These are the procedure you'll want to consider.
Peter Geldner, MD | Chicago, IL
Friday, November 22, 2013
Like the rest of our bodies, our hands show signs of aging that may include brown spots, thinning skin, wrinkles, and large veins. I recently had a very happy facelift patient who looked 15 years younger, but suddenly the skin on her hands didn't match her rejuvenated face. There a few simple procedures that can make your hands match your new youthful appearance.
David Reath, MD | Knoxville, TN
Tuesday, February 19, 2013
Each year, the American Society of Plastic Surgeons releases statistics about the number and variety of plastic surgery procedures that were performed in the previous year. This is a bit of a "state of the field" for plastic surgery.
Surgeons In Your Area