Enhance Your Practice Podcast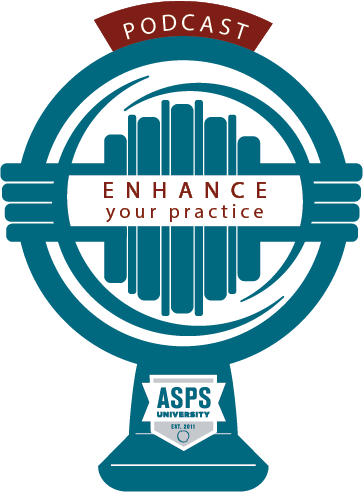 The ASPS Enhance Your Practice Podcast series serves as an educational appetizer for plastic surgeons and office professionals looking for practice management information on-the-go. It covers next steps early in a career, financial planning, staffing, med spas, starting a private practice and much more. The first season launches January 17 and new ones will begin every six weeks or so after that, Netflix-style. Podcast guest speakers are plastic surgeons, office professionals and industry experts. Note: These podcasts are not for Continuing Medical Education (CME) credits.
Available Now: Season One, Next Steps!