Faculty Focus: Alexander Allori, MD, MPH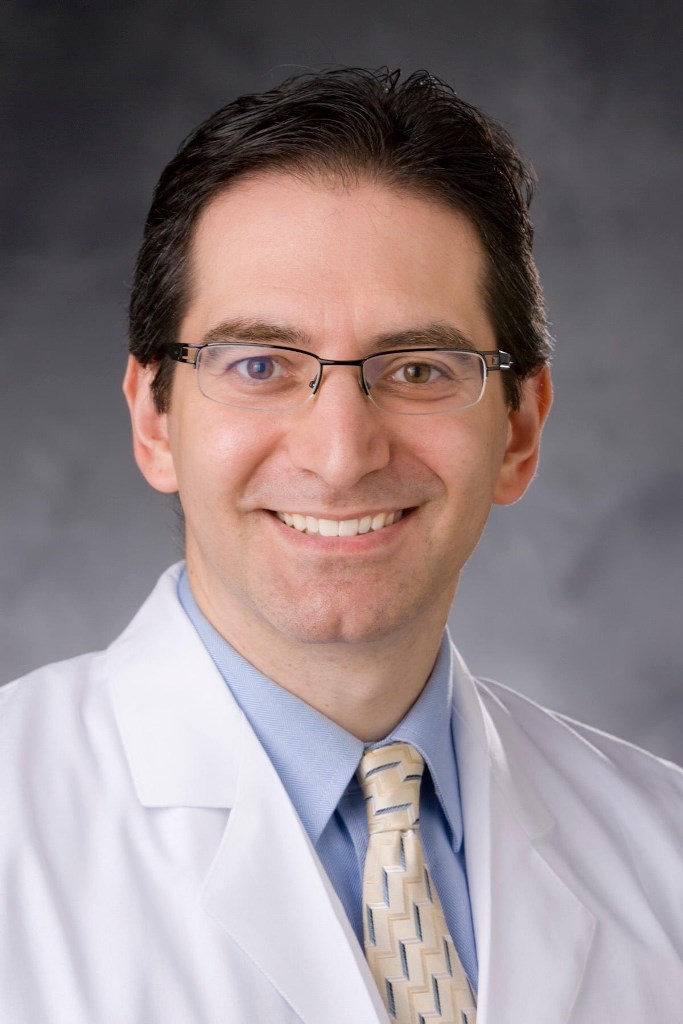 Plastic Surgery Resident strives to provide readers with career advice designed to aid them in their professional advance after residency – by sharing insights that may help them create their own, desired path.
In this installment of Faculty Focus, we present ASPS member Alexander Allori, MD, MPH, assistant director of Pediatric Plastic & Craniofacial Surgery; former director of Quality & Safety for Children's Surgery; and director of the DataLab for Clinical Care and Population Health at Duke University Hospital and Children's Health Center, Durham, N.C.
Dr. Allori's research interests range from traditional clinical outcomes, patient-reported outcomes, economic analysis, and management and policy studies. His sweeping goal is to develop what he calls "metrics that matter," or standardized methods to assess outcomes meaningful to patients, with a particular focus on improving integration of data "into the clinical workflow" of multidisciplinary teams, where communication and coordination of care are critical for success." His passion, however, is helping children – his primary influence and concern, sparked by growing up with a younger brother with a serious medical condition.
Dr. Allori wants residents to keep in mind that their training is a marathon and perseverance is one key to success; yet, there's a fine line between persistence and becoming a workaholic, and the awareness and execution of one's obligations outside medicine is critical to maintaining balance. He also adds that no one is ever too old or experienced to embrace a new mentor.
PSR: What drew you to plastic surgery?
Dr. Allori: As do many people, I chose to go into medicine for personal reasons: my younger brother has cerebral palsy; consequently, I grew up with a sincere desire to help children like my brother. Initially, I explored neurosurgery as a field, but for various reasons, this evolved into an interest in craniomaxillofacial surgery and pediatric plastic surgery.
PSR: How did you prepare yourself during residency to get into a competitive Fellowship?
Dr. Allori: I believe critical thinking, creativity and academic productivity are important to success in plastic surgery. I obtained an MPH degree overlapping with my medical studies in Houston. I very much enjoyed graduate school, as the mode of thinking is very different: It's about total immersion, falling down rabbit holes and exploring where you end up. I really learned a lot about health-services research, health policy, bioethics, epidemiology, statistics, study design, etc., during this time.
Next, in the middle of general surgery residency, I devoted two years to basic science research in the traditional wet lab at NYU. Even though I had some early experience in clinical research, this research sabbatical is where I really learned how to think and function like a clinician-investigator. During this time, I read a lot, formulated hypotheses, designed experiments to test those hypotheses, and had to troubleshoot experiments that didn't work. There are few things as frustrating as not being able to replicate experiments, few things as humbling as seeing hypotheses that you really believed as being disproven, and few things that will challenge your patience, perseverance and resiliency. It's all about strategy and the long game. A research sabbatical is an invaluable "growing-up" period – and I highly recommend it.
Finally, during the course of my plastic surgery residency at Duke, I took what I learned in my grad-school and lab years and applied those skills toward research related to cleft and craniofacial conditions. This was a great period. I was extremely fortunate to have the strong mentorship of Jeffrey Marcus, MD, and sponsorship of Gregory Georgiade, MD, who believed in the vision that I had for my future. The projects that we did together were fun, reasonably impactful and rewarding. The papers I published during this time created a track record of academic productivity that I believe helped me to earn my spot in a pediatric plastic and craniofacial Fellowship at Boston Children's.
PSR: What impact did the Fellowship have on the advancement of your career?
Dr. Allori: Well, that's easy! Even though my exposure to craniofacial surgery while in residency at Duke was quite satisfying, it really isn't until Fellowship that one really gains sufficient exposure and experience to do it as a career. I loved my time in Boston, and I use the lessons that I learned in my Fellowship every day.
PSR: How important is a mentor in one's early years of practice?
Dr. Allori: Mentors are important at many stages in one's life. I was fortunate to have guidance and support at key moments in my training. But mentorship doesn't stop at graduation. Arguably, mentorship may be even more important after a resident completes training and starts as junior faculty. Who that mentor should be depends on the circumstances – it could be your new clinical partner at your hospital, or it could continue to be your old mentor from training who continues to follow your progress. For me, it happens to be both! I was hired at Duke, so my partner is Jeff Marcus – who, as I mentioned previously, was a critical mentor during my training years. Presently, he's my partner in pediatric plastic surgery and division chief at Duke. He's been so very important in teaching me "the business of medicine," how to increase productivity, how to deal with challenging cases, and in helping to regulate my involvement in administrative roles. I'm very grateful for his support throughout the years.
PSR: How has your involvement in societies and committees helped your career?
Dr. Allori: Admittedly, I've been cautious about involvement in societies and committees. I have favored involvement in administrative roles at Duke – such as being Director for Quality and Safety for Children's Surgery – over committee involvement. That said, I've chosen to participate in some task forces and committees that interested me, such as the Data Standards Committee in the American Cleft Palate-Craniofacial Association (ACPA) and working with the International Consortium for Health Outcomes Measurement (ICHOM) to develop the Standard Set for the Comprehensive Appraisal of Cleft Care. Committees are important because they help you to meet like-minded and talented individuals, with whom you may enjoy fruitful collaborations. Because of my involvement in ACPA and membership in ASCFS and AAS, I've made many academic friendships.
PSR: What's the most important attribute for a successful resident?
Dr. Allori: Perseverance. Residency is hard and long. It's definitely a marathon, not a sprint. A successful resident must know why he or she started the race; know how fast to run; know when to speed up, slow down, or rest; and must keep his or her spirits up when the going gets tough. Perseverance is not only important for residents – attendings need it just as much.
PSR: How do you balance your time between your professional and personal lives?
Dr. Allori: This is hard for any surgeon. I think to a certain degree, a surgeon has to give up a lot, and his or her family needs to consent to making sacrifices as well. That said, once you establish those ground rules, you also need to resist the (incredibly easy) draw to become a workaholic. Clinical work is hard to control, but one should pay attention to all the academic and administrative roles and choose carefully which time commitments are worthwhile. It's important to carve-out the necessary time for family and for your own health and well-being. Again, it's about the marathon, not the sprint.
PSR: What was the biggest non-medical challenge of residency that you faced – and how did you overcome it?
Dr. Allori: I remember when my mother was sick and needed an operation, and how hard it was to take time off work in order to travel to where she lived and to support her during that time. I was able to do that, but of course I had to return back to work after a short while. When my mother had some late complications of surgery, it was pretty rough managing. I was stuck between Scylla and Charybdis.
PSR: What do you enjoy the most about being a plastic surgeon?
Dr. Allori: For me, it's my patients. I love babies. The cases that I do are very fulfilling.
PSR: What are soe of the challenges you encounter on a regular basis?
Dr. Allori: Duke is accredited by the American College of Surgeons as a Level I Center of Children's Surgery. As such, we're required to provide 24/7/365 coverage of pediatric plastic surgery, and therefore my partner and I share call throughout the year. On top of that, add call to cover adult craniomaxillofacial trauma. So most of the challenge is how to preserve a "predictable" and "controllable" schedule so that I can fit in time for research. But overall, I can't complain. We have a great team, and it's all worked out.
PSR: How does teaching play a role in your schedule?
Dr. Allori: Second to my patients, this is my favorite part of my job. I direct the "Soft Skills Curriculum" for our plastic surgery residents. Soft skills pertain to leadership, teamwork, communication, crisis management, productivity, resiliency and all the other things that are necessary for success in our careers. As director, I get to organize the full curriculum, give lots of lectures and presentations, and design really fun "flipped classroom" workshops. I also serve as a close mentor or coach for the senior residents as they transition from mere management to true leadership, which is really rewarding.
PSR: As a seasoned plastic surgeon, what would be your word of advice for plastic surgery residents?
Dr. Allori: Enjoy what you do! Be grateful for the opportunities to learn even one, small thing each day.
PSR: Complete this sentence: "I knew I wanted to be a plastic surgeon when..."
Dr. Allori: I first saw a cleft lip repair.